Crazy Rush Ball Ticket Redemption Arcade Machine
About Crazy Rush Ball Ticket Redemption Arcade Machine
Crazy Rush Ball Ticket Redemption Arcade Machine is a ball bouncing machine. This is an exciting and interesting game, player bounce fine balls into the grooves for the ball in limited time by the elastic rod, and get one opportunity to lucky draw, win the tickets. The lucky draw design "BONUS" grand prize, make the rewards more rich, also make the game full of surprises. Machine gorgouse lights and colorful outlooking easy to get the attention from both adult and child, especially with gameplay simple and bonus rewarding easy.

Gameplay:
1. Insert coin, game start
2. Press down the joystick, the ball will be bounced to different area within the stipulated time
3. Players can get big bouns when the balls 5pcs in line as vertical or horizontal direction.
Crazy Rush Ball Ticket Redemption Arcade Machine Product Details
bounce ball ticket redemption game
two players cabinet design
feature with "BOUNS" reward
five-ball in one game
unique elastic rod design
player: 1~2 players
power: 380W
weight:120kgs
voltage: 110V/220V
machine size: W1600 x D0700 x H2300 mm
high quality coin selector and ticket dispenser installed
Crazy Rush Ball Ticket Redemption Arcade Machine Other Details
| | |
| --- | --- |
| Product ID: | 010634 |
| Item Type: | Redemption Machines |
| Country: | Asia |
Crazy Rush Ball Ticket Redemption Arcade Machine Images
Crazy Rush Ball Ticket Redemption Arcade Machine - left view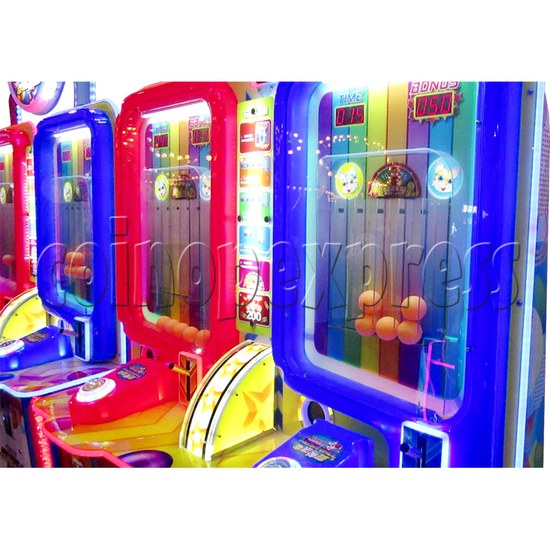 Crazy Rush Ball Ticket Redemption Arcade Machine - playfield 1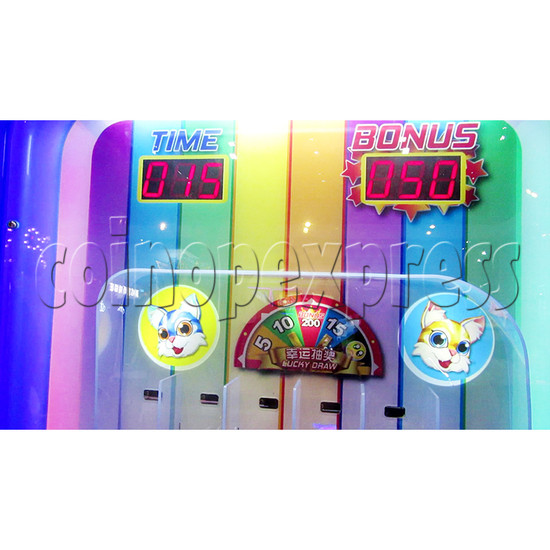 Crazy Rush Ball Ticket Redemption Arcade Machine - playfield 2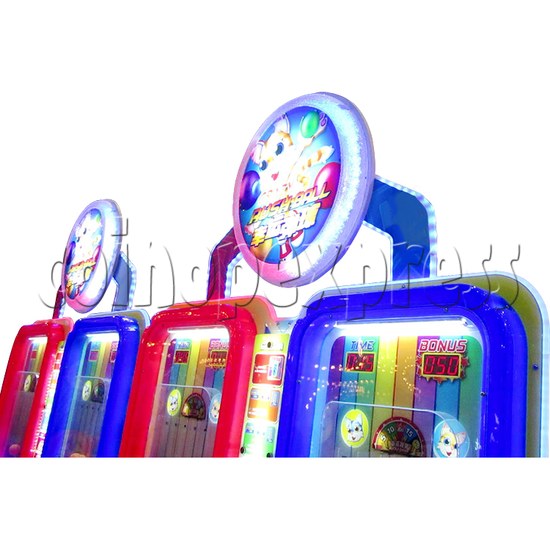 Crazy Rush Ball Ticket Redemption Arcade Machine - header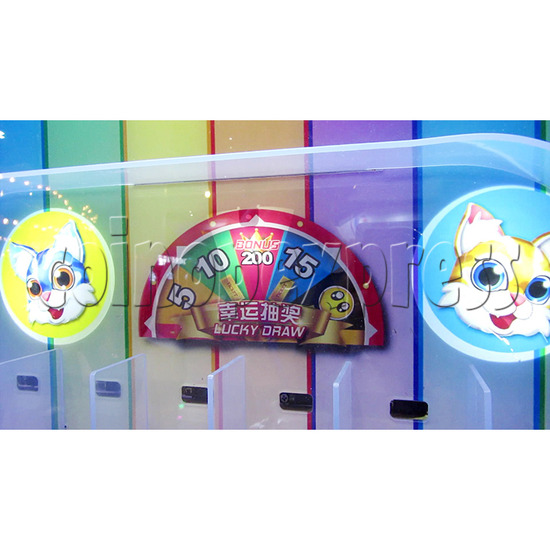 Crazy Rush Ball Ticket Redemption Arcade Machine - lucky draw
Crazy Rush Ball Ticket Redemption Arcade Machine - grooves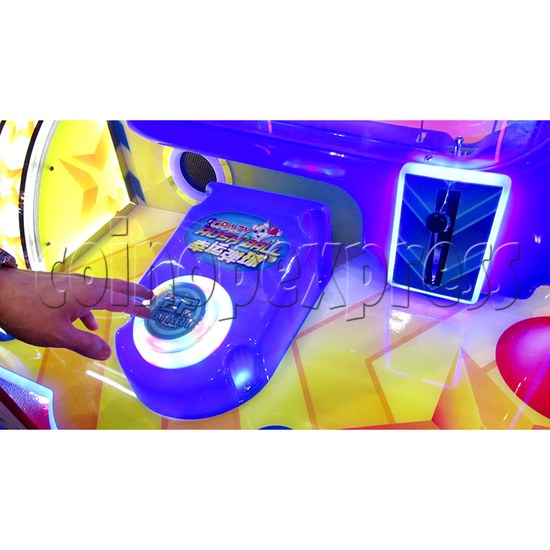 Crazy Rush Ball Ticket Redemption Arcade Machine - control panel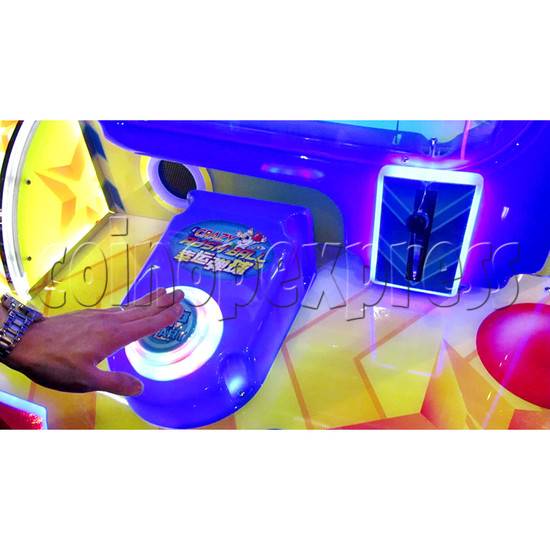 Crazy Rush Ball Ticket Redemption Arcade Machine - play view 1
Crazy Rush Ball Ticket Redemption Arcade Machine - play view 2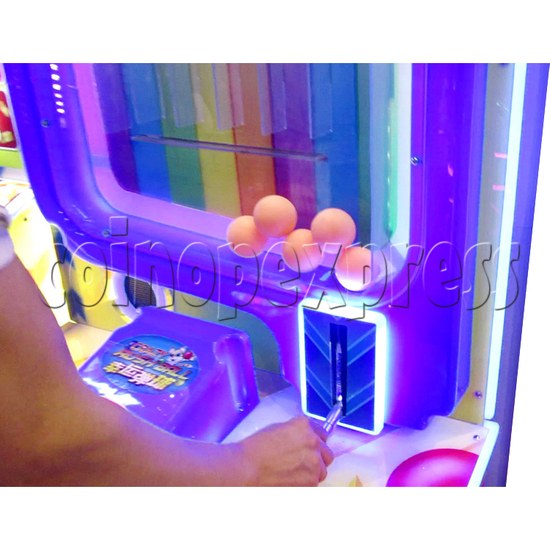 Crazy Rush Ball Ticket Redemption Arcade Machine - play view 3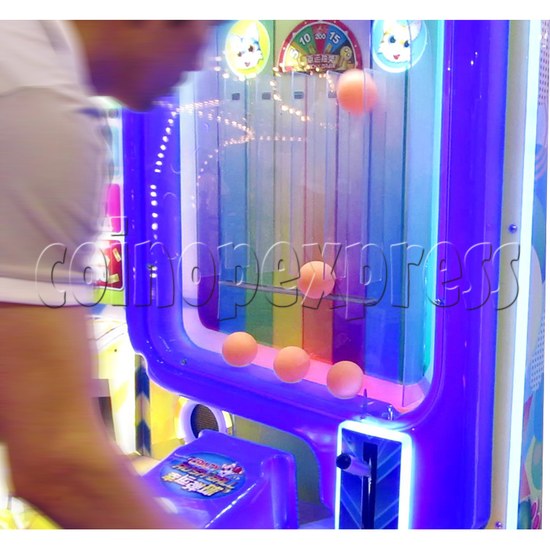 Crazy Rush Ball Ticket Redemption Arcade Machine - play view 4
Please Note: there is minimum order of $200USD (more info)