Pin Up Skill Test Redemption Machine Ticket Version
About Pin Up Skill Test Redemption Machine Ticket Version
Pin Up Skill Test Redemption Machine Ticket Version is a fun idea from bowling game to make the pin up to win tickets, feature with 32″ HD video marquee display for scoring information, animations and game appeal. The game includes 3 levels, and the difficulty increases as the player advances. Player use a hooked rod to get the bowling pin to stand straight up. Once upright within the limited time, the game drops the pin and advances to the next round. This game play test the player coordination of body and eye, it is a very manipulative game that attracts players to challenge.

How to play:
- insert coins to start the game.
- the rod falls and the turntable turns.
- player controls the rod, as soon as possible to make the steel ring of rod end around the bowling pin and press OK button to stand it up within the limited time.
- each level finished, get the corresponding tickets.
- game over, player get the tickets from the ticket dispenser exit.
Pin Up Skill Test Redemption Machine Ticket Version Product Details
skill test prize game
built in a turntable
with a 32" high-definition screen
game play with 3 levels
control style: rod and push button
player: single player
high quality ticket dispenser and coin selector installed
Pin Up Skill Test Redemption Machine Ticket Version Other Details
| | |
| --- | --- |
| Product ID: | 010092 |
| Item Type: | Redemption Machines |
| Country: | China (ex factory) |
Pin Up Skill Test Redemption Machine Ticket Version Images
Pin Up Skill Test Redemption Machine (Ticket Version) 35408
Pin Up Skill Test Redemption Machine (Ticket Version) 35444
Pin Up Skill Test Redemption Machine (Ticket Version) 35409
Pin Up Skill Test Redemption Machine (Ticket Version) 35445
Pin Up Skill Test Redemption Machine (Ticket Version) 35446
Pin Up Skill Test Redemption Machine (Ticket Version) 35447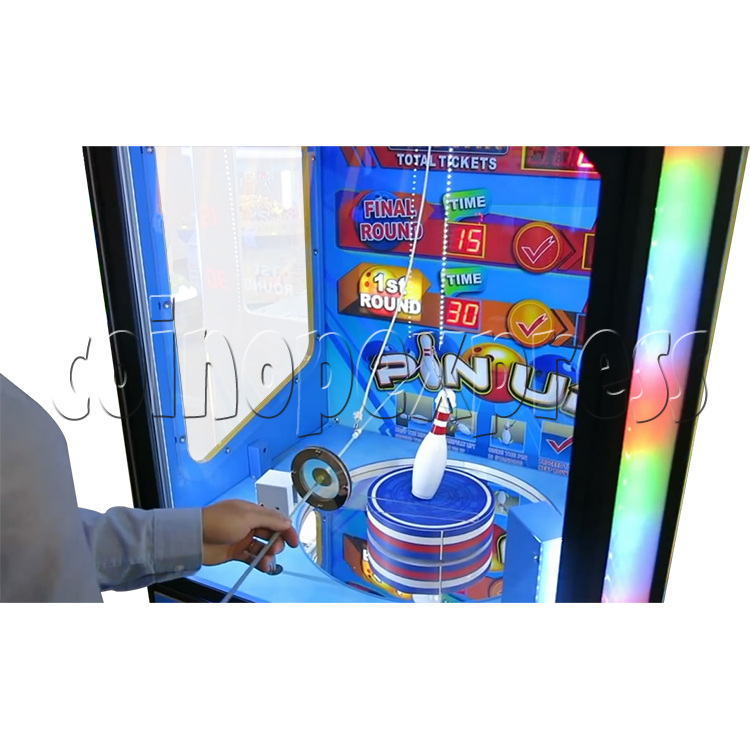 Pin Up Skill Test Redemption Machine (Ticket Version) 35448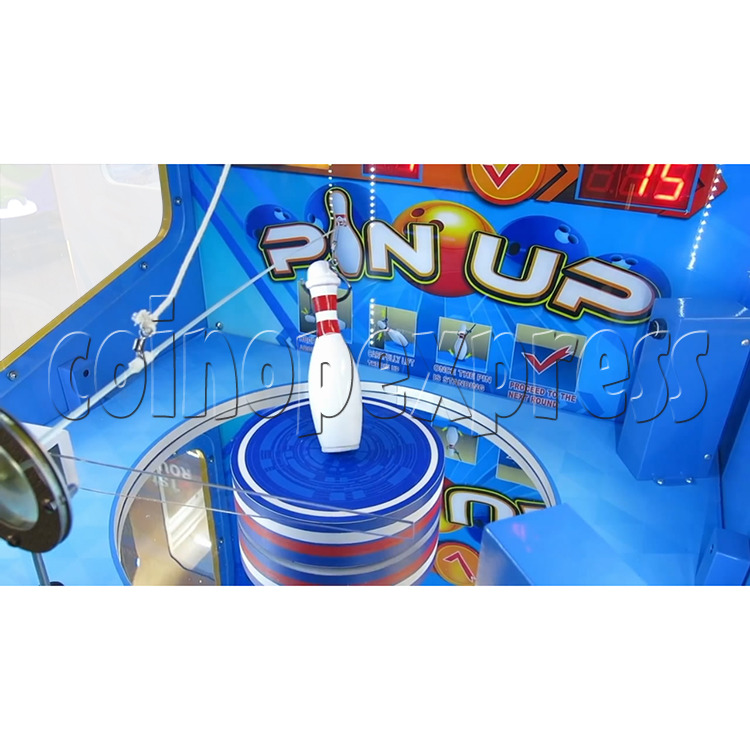 Pin Up Skill Test Redemption Machine (Ticket Version) 35449
Pin Up Skill Test Redemption Machine (Ticket Version) 35450
Pin Up Skill Test Redemption Machine (Ticket Version) 35451
Please Note: there is minimum order of $200USD (more info)