Pacman Swirl Ball Drop Redemption Game Machine ( 4 players)
About Pacman Swirl Ball Drop Redemption Game Machine ( 4 players)
Pacman Swirl Ball Drop Redemption Game Machine is a 4 players ball dropping down ticket redemption game, this Super Swirl features with new swirl track to release the ball spirals down the track, with the mesmerizing rainbow LEDs along with the chasing ramp lights make this a piece that will draw everyone's attention, player try to hit the button at the right time to release the ball from the swirl track to drop into the holes at the rotating play-field.

Pacman Swirl is with advance design from traditional slam a winner type game, amazing with realistic sound effects with great game play, this Super Swirl is an unique four player position game, comes with Jackpot payout to attract any player, add with 3 different playfield layouts and adjustable jackpot.

All players have the opportunity to aim directly for the Big Ticket prize in the overhead LED display each and every time!

How to play:
- insert coins and start game;
- players press the button to release the ball and watch it swirl down the brightly lit ramp onto the rotating play-field.
- the rotating play-field is equipped with several holes of varying ticket values for the ball to fall into.
- the Jackpot holes are located on the perimeter of the playfield.
Pacman Swirl Ball Drop Redemption Game Machine ( 4 players) Product Details
voltage: AC110/AC220V
Ball Drop Ticket Redemption Game Machine
Attractive cabinet with dynamic sound effects
installed with high quality electronic coin selector and ticket dispenser
Pacman Swirl Ball Drop Redemption Game Machine ( 4 players) Other Details
| | |
| --- | --- |
| Product ID: | 010252 |
| Item Type: | Redemption Machines |
| Manufacturer: | Namco |
| Country: | China |
| Year Released: | 2018 |
Pacman Swirl Ball Drop Redemption Game Machine ( 4 players) Images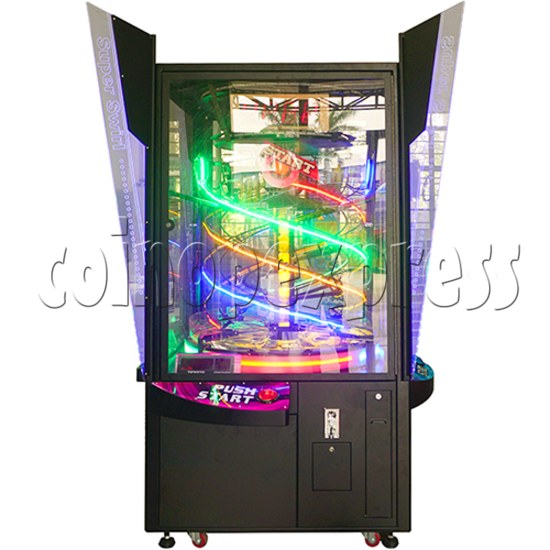 Pacman Swirl Ball Drop Redemption Game Machine ( 4 players) 36773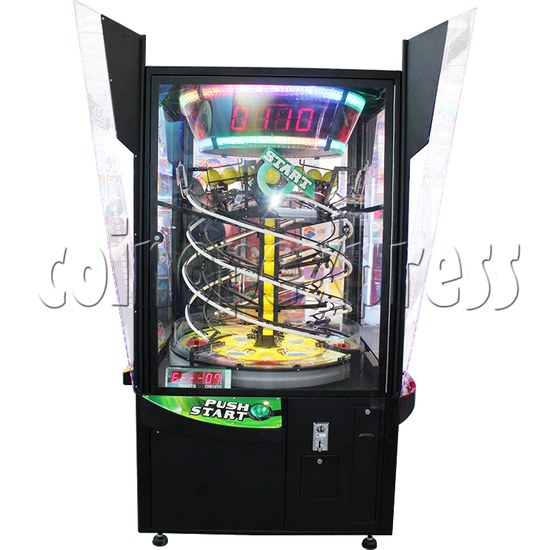 Pacman Swirl Ball Drop Redemption Game Machine ( 4 players) 36771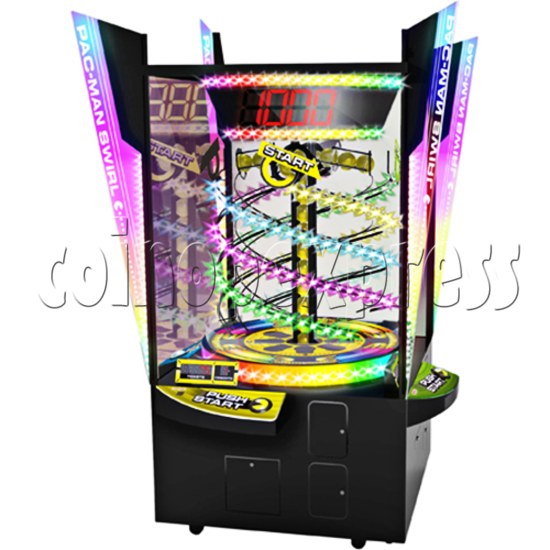 Pacman Swirl Ball Drop Redemption Game Machine ( 4 players) 36772
Pacman Swirl Ball Drop Redemption Game Machine ( 4 players) 36774
Pacman Swirl Ball Drop Redemption Game Machine ( 4 players) 36775
Pacman Swirl Ball Drop Redemption Game Machine ( 4 players) 36776
Pacman Swirl Ball Drop Redemption Game Machine ( 4 players) 36777
Pacman Swirl Ball Drop Redemption Game Machine ( 4 players) 36778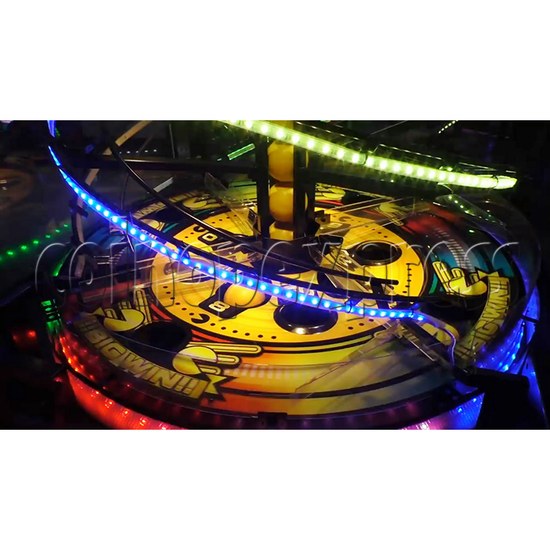 Pacman Swirl Ball Drop Redemption Game Machine ( 4 players) 36779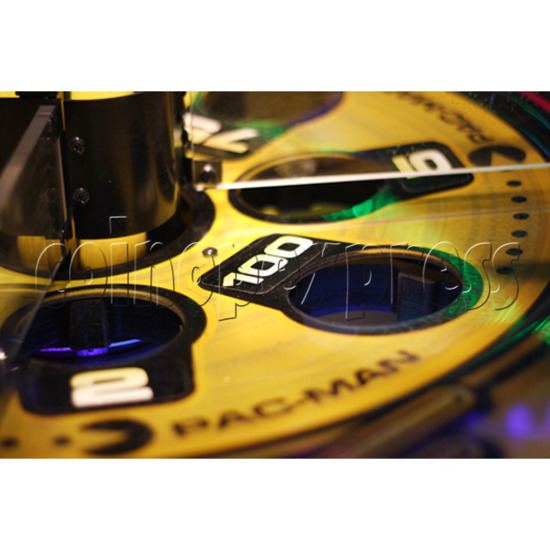 Pacman Swirl Ball Drop Redemption Game Machine ( 4 players) 36780
Pacman Swirl Ball Drop Redemption Game Machine ( 4 players) 36781
Pacman Swirl Ball Drop Redemption Game Machine ( 4 players) 36802
Pacman Swirl Ball Drop Redemption Game Machine ( 4 players) 36782
Please Note: there is minimum order of $200USD (more info)