Naughty Household Redemption Machine
About Naughty Household Redemption Machine
Naughty Household Redemption Machine is a cartoon skill test game, with 32 inch high definition LCD screen, exquisite imagery, 12 different kinds of animals' humorous action and rich variety of rewards with a lot of fun.

Players seize the moment to shoot the cartoon animals according to the rotating coins on the screen. Shoot down animals, lottery, accumulate stones, or pari-mutuel, etc. can get tickets boxes. If player successfully push ticket boxes to the front of the tray will be rewarded redemption tickets.

Special weapon: player can get certain special energy each time shoot down a animal, and get one super canon if energy fulfilled.

One shot, one kill: player can get opportunity of one coin to shoot down the target during the game.

Free game reward: player can get 10 seconds free play through lottery, no need to consume coins.

Special animals:
Silver animal: if shoot down one silver animal, all the animals in silver die.
Small magic lion: unlimited life, increase one coin on the tray of each beat.
Big magic lion: unlimited life, one ticket box drop on the tray of each beat.
Flying pig: all the animals die on the turnplate if shoot it down.
Naughty Household Redemption Machine Product Details
playeer: 1-3 players
32 inch high definition LCD screen
12 different humorous animals
rich variety rewards
coin acceptor and ticket dispenser installed
Naughty Household Redemption Machine Other Details
| | |
| --- | --- |
| Product ID: | 009550 |
| Item Type: | Redemption Machines |
| Country: | China (ex factory) |
Naughty Household Redemption Machine Images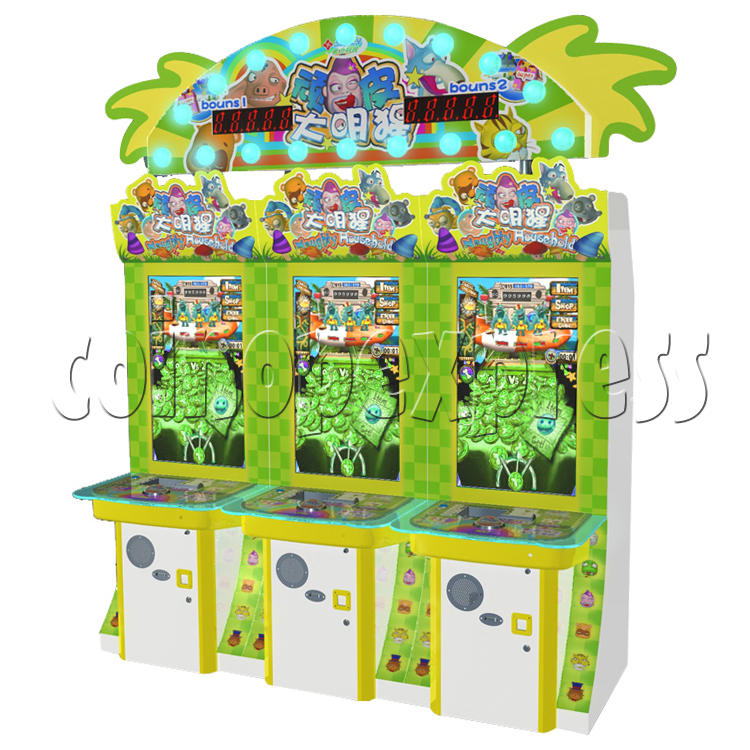 Naughty Household Redemption Machine 30509
Naughty Household Redemption Machine 30510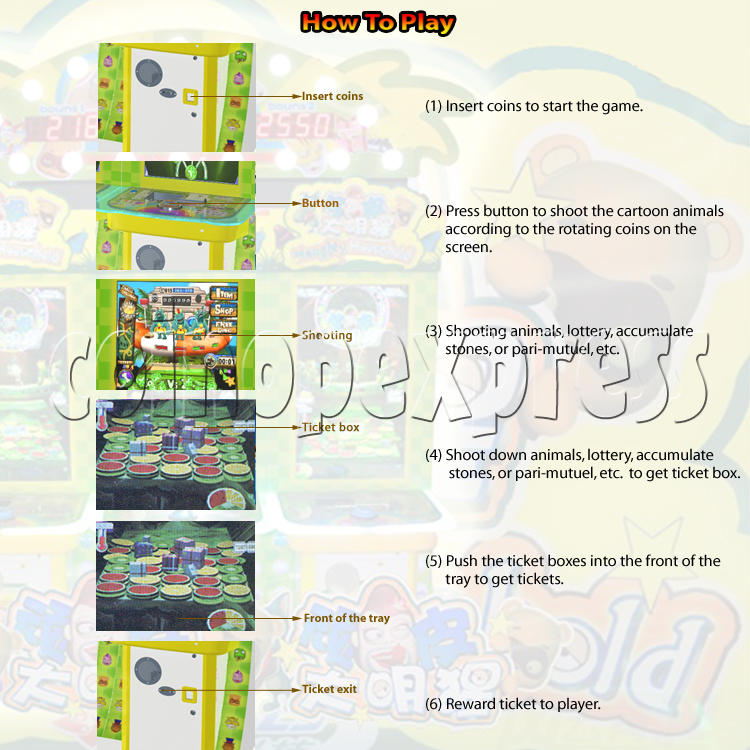 Naughty Household Redemption Machine 30607
Please Note: there is minimum order of $200USD (more info)