Rainbow Bubble balls bingo machine
About Rainbow Bubble balls bingo machine
Rainbow Bubble balls bingo machine is a virtual balls video game combined with actual ball drops down ticket machine, the mechanical ball will automatically fill into the bubble treasure box to winning mini games for awarding more tickets.

How to play:
- insert coin to start the game,then bubble will begin to scroll.
- press "STOP" button to slow down bubble scrolling and then stop.
- if the bubble dropped into treasure box, it enters into challenge mode.
- twice tickets will be paid out for winning the challenge, if not, no ticket is paid.
- player can continue the challenge up to 6 times (64x tickets)
- if the ball released drops to the hole with corresponding number, player will gain tickets according to the number bubble hit.
Rainbow Bubble balls bingo machine Product Details
a combination of video & mechanical ball game machine
player: single player
with attractive bright light & fashionable appearance
trendy unique jackpot design for all same type games
high quality coin acceptor and ticket dispenser installed
Rainbow Bubble balls bingo machine Other Details
| | |
| --- | --- |
| Product ID: | 009589 |
| Item Type: | Redemption Machines |
| Country: | China (ex factory) |
| Year Released: | 2013 |
Rainbow Bubble balls bingo machine Images
Rainbow Bubble balls bingo machine 30941
Rainbow Bubble balls bingo machine 30990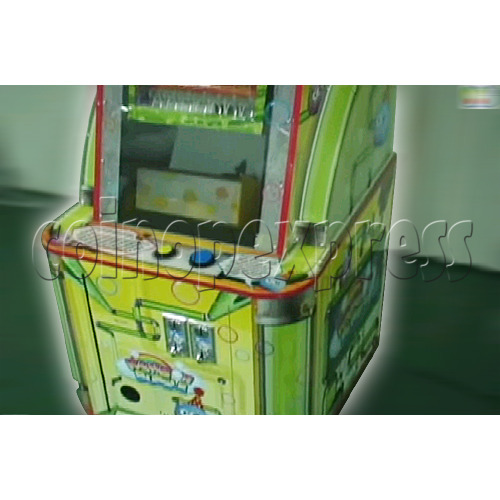 Rainbow Bubble balls bingo machine 30991
Rainbow Bubble balls bingo machine 30992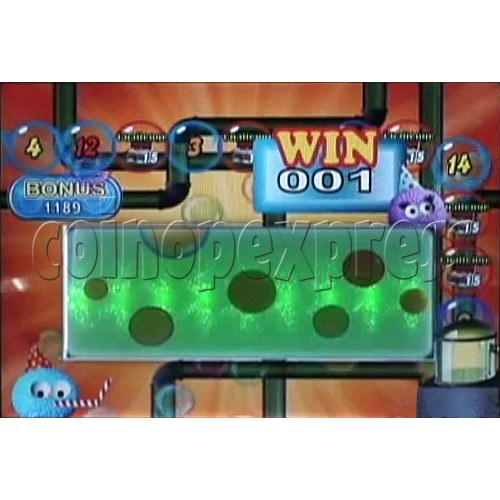 Rainbow Bubble balls bingo machine 30993
Rainbow Bubble balls bingo machine 30994
Rainbow Bubble balls bingo machine 30995
Rainbow Bubble balls bingo machine 30996
Rainbow Bubble balls bingo machine 30997
Rainbow Bubble balls bingo machine 30998
Please Note: there is minimum order of $200USD (more info)