Pirate's Kingdom Redemption Machine (4 players)
About Pirate's Kingdom Redemption Machine (4 players)
Pirate's Kingdom Redemption Machine (4 players) is a coin game which player seize the opportunity press the button to launch coins to win scores, machine design for 4 players play the game at the same time, increase the entertainment of the game. Feature with the rotating turntable, design the ticket-number region and the JP chance area, make the game full of challenges, surprises and thrills. Strong and brightness cabinet design easy to catch player attention.

How to play:
- Insert the coin and drop down to the turntable.
- Press button to launch coins onto the turntable!
- When coin lands within the ticket-number region, tickets are won! Landing on JP chance area start up wheel feature!
- When the top wheel stops on JP, player can lit up 1 JP light. Accumulate 5 lights to win the Mega Bonus!
Pirate's Kingdom Redemption Machine (4 players) Product Details
medal game
voltage: 110V / 220V
player: 1 ~ 4 players
turntable random draw
supreme award design
control type: insert coin and push button
high quality ticket dispenser and coin selector installed
Pirate's Kingdom Redemption Machine (4 players) Other Details
| | |
| --- | --- |
| Product ID: | 010341 |
| Item Type: | Redemption Machines |
| Country: | China |
Pirate's Kingdom Redemption Machine (4 players) Images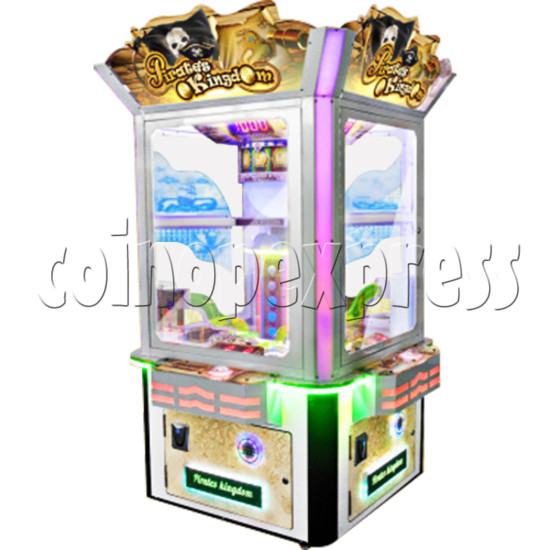 Pirate's Kingdom Redemption Machine (4 players) 37310
Pirate's Kingdom Redemption Machine (4 players) 37311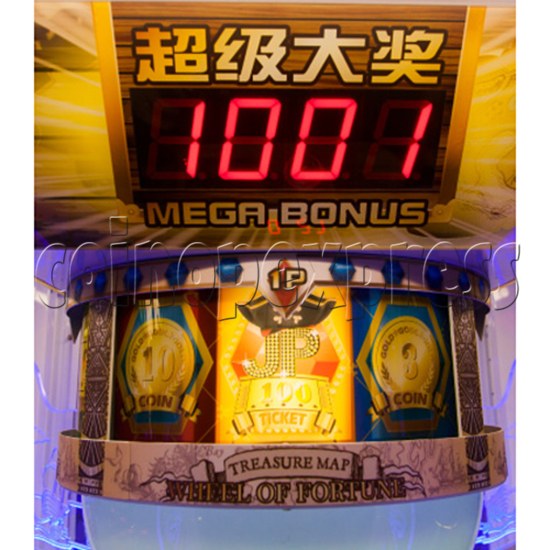 Pirate's Kingdom Redemption Machine (4 players) 37312
Pirate's Kingdom Redemption Machine (4 players) 37313
Pirate's Kingdom Redemption Machine (4 players) 37314
Pirate's Kingdom Redemption Machine (4 players) 37315
Please Note: there is minimum order of $200USD (more info)