Funky Snake Ticket Redemption Arcade Machine 4 Players
About Funky Snake Ticket Redemption Arcade Machine 4 Players
Funky Snake Ticket Redemption Arcade Machine 4 Players is a vertical type multiplayer snake game, which design with 4 independent consoles for up to 8 players play games at the same time. Gameplay is similar to the classic snake game, player controls the snake to eat the objects by the switch knob to win the socres and get the longer and stronger.

Machine design with cute snake image and colorful outlooking, makes it full of childlike. And the game suitable for the people over 3 years old, family and friends can enjoy this game very much and have a lot of fun with it.

Gameplay:
1. Player insert coins to start the game.
2. Control the snake avoid dangerous goods to eat the objects by switch knob to win award.
3. Support maxium 4 players to challenge the game, when the game over, player get the reward.
Funky Snake Ticket Redemption Arcade Machine 4 Players Product Details
Power: 750W
Weight: 300KGS
Voltage: 110V/220V
Machine Size: W2200*D1560*H2300 mm
Funky Snake Ticket Redemption Arcade Machine 4 Players Other Details
| | |
| --- | --- |
| Product ID: | 010679 |
| Item Type: | Redemption Machines |
| Country: | China (ex factory) |
Funky Snake Ticket Redemption Arcade Machine 4 Players Images
Funky Snake Ticket Redemption Arcade Machine 4 Players - front view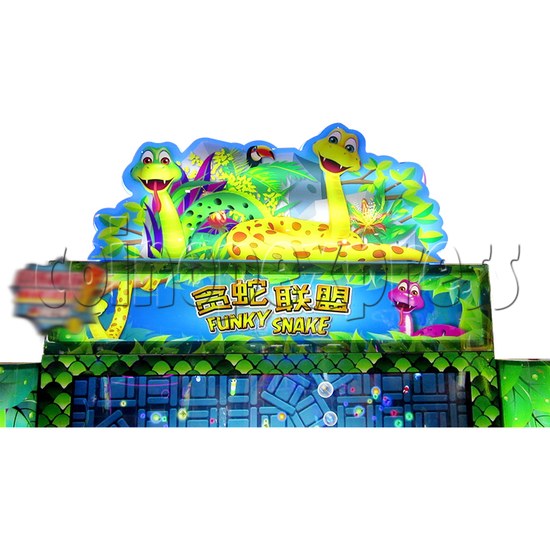 Funky Snake Ticket Redemption Arcade Machine 4 Players - header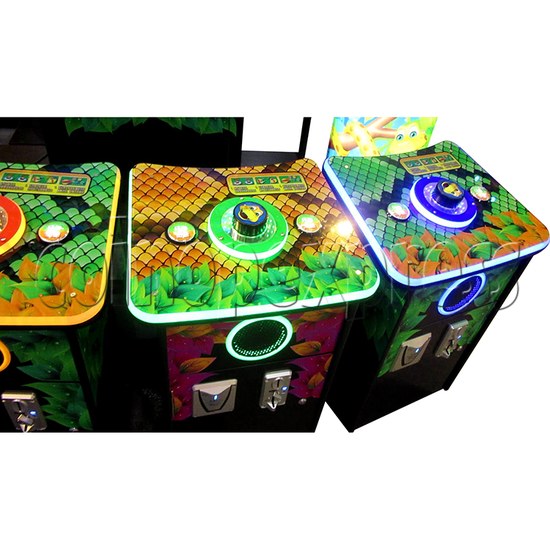 Funky Snake Ticket Redemption Arcade Machine 4 Players - control panel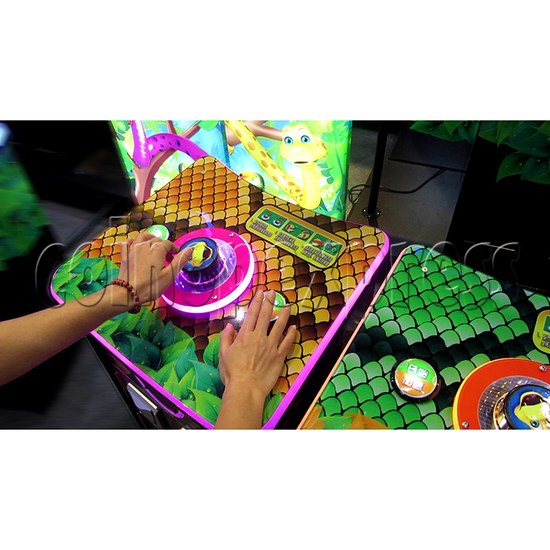 Funky Snake Ticket Redemption Arcade Machine 4 Players - play view
Funky Snake Ticket Redemption Arcade Machine 4 Players - screen display 1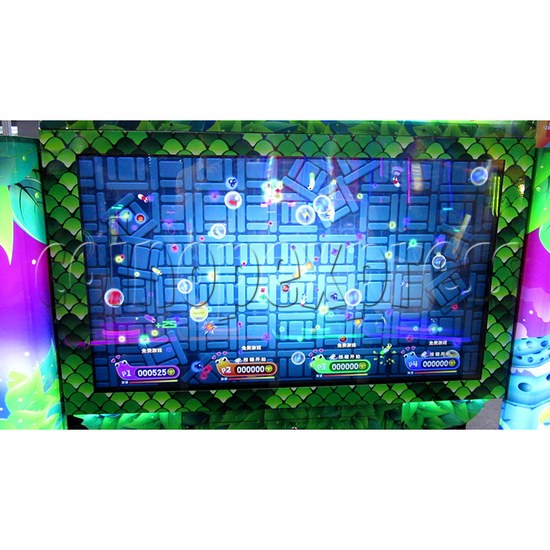 Funky Snake Ticket Redemption Arcade Machine 4 Players - screen display 2
Funky Snake Ticket Redemption Arcade Machine 4 Players - screen display 3
Funky Snake Ticket Redemption Arcade Machine 4 Players - screen display 4
Please Note: there is minimum order of $200USD (more info)