Festival Hero Ticket Redemption Arcade Machine
About Festival Hero Ticket Redemption Arcade Machine
Festival Hero Ticket Redemption Arcade Machine is a push-pull lever game that can be played by up to 3 players, co-op and match ranking game modes are optional, player just need to control the lever to play the game, easy and fun, play diverse arcade games!

Game design of 12 different programs, a variety of gameplay, exciting and interesting.

2 GAME MODES: There are two game modes are available, around the world challenge mode and competition mode.
Around the world challenge
- Each participating player works together to complete the game.
Competition
- Each player competes for rank.
Clear the target score by making full use of maneuvers like "pull the lever at the right time" and "move back and forth quickly."

GAME INTRODUCED:
Around the world challenge mode
The order of the game levels for each route varies depending on the route. (9 levels in total)
- If you achieve the goal set for the level, you don't need to spend life points to proceed to the next level.
- If you do not achieve a pass condition, you spend one life point. (Continue playing, which restores two life points)
- If you lose all health points, the game ends.
There is also an Easy route for kids, which makes it easier to play difficulty levels and stage.
Competition mode
Choose from 12 games.
- Play a level and cost one life point. (Playable. Continued play restores 3 lives.
- The game ends if you lose all health points.
- You can earn "stars" based on the implementation status of quotas set at each stage.
Collecting 18 "stars" increases the health of all players by 1, and you can play a 1 point game for extra rewards.

GAME REWARD MODEL:
- You will earn "stars" if you achieve the goal score set for each level.
- Earn 24 stars in circumnavigate and 18 stars in Battle mode. All players automatically gain one hit point.
Festival Hero Ticket Redemption Arcade Machine Product Details
pull lever ticket redemption game machine
Chinese version
2 game modes: co-op and match ranking
the game include 12 different programs
control type: push-pull lever
player: 1~3 players
size:W1100 x D1530 x H2320 mm
weight: 200kgs
Festival Hero Ticket Redemption Arcade Machine Other Details
| | |
| --- | --- |
| Product ID: | 011526 |
| Item Type: | Redemption Machines |
| Country: | China |
Festival Hero Ticket Redemption Arcade Machine Images
Festival Hero Ticket Redemption Arcade Machine right view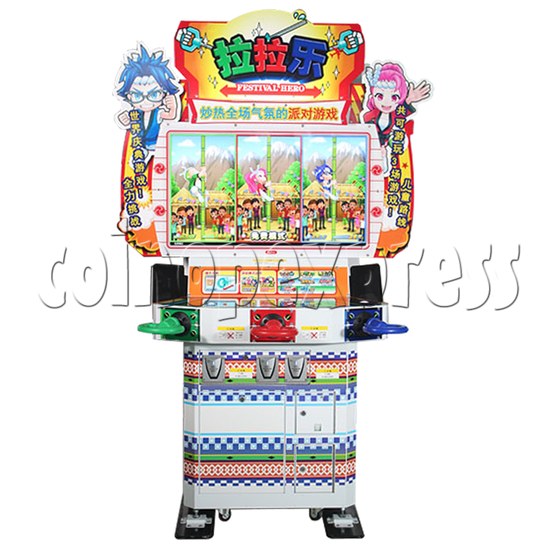 Festival Hero Ticket Redemption Arcade Machine front view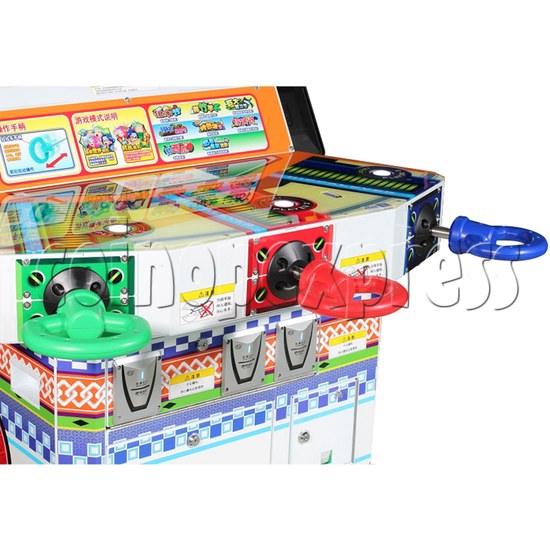 Festival Hero Ticket Redemption Arcade Machine control panel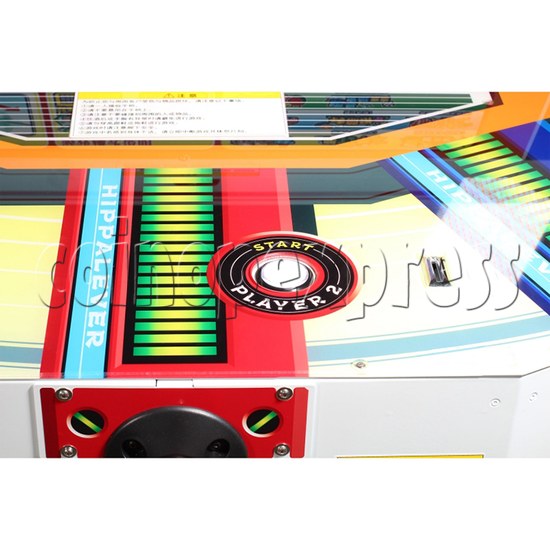 Festival Hero Ticket Redemption Arcade Machine control panel
Festival Hero Ticket Redemption Arcade Machine lever
Please Note: there is minimum order of $200USD (more info)