Despicable Me Jelly Lab Coin Roll Down Arcade Game machine
About Despicable Me Jelly Lab Coin Roll Down Arcade Game machine
Despicable Me Jelly Lab Coin Roll Down Arcade Game machine is a self-contained coin roll down arcade game and collectible card dispenser, it is a great new redemption piece by Andamiro, based on working at the famous laboratory of the Minions from the hit film franchise, features with two conveyor belts with different values placed on to them, the game merchandises eight slick Minion cards, one of which is a special "foil" edition of Stuart. A "super bonus" is awarded when a player collects the seven standard cards.

How to play:
- insert coins and start games;
- players time the drop of their tokens by pressing a button to try to land on the best value targets possible – ticket values or "Win Card" – that continually loop on a conveyor belt system.
- That involves playing for all seven, collectible cards. Collect all seven and you'll win the posted SUPER BONUS!
- Also, keep an eye out for the foil-based card featuring beloved Minion 'Stuart'!
Despicable Me Jelly Lab Coin Roll Down Arcade Game machine Product Details
Coin Roll Down type game machine
Player: 1 ~ 2 players
World-famous characters
with two conveyor belts with different values
Exciting coin-rolling action
Two player stations
Collectible card set of 7
ticket values or "Win Card" for option
Despicable Me Jelly Lab Coin Roll Down Arcade Game machine Other Details
| | |
| --- | --- |
| Product ID: | 010407 |
| Item Type: | Redemption Machines |
| Manufacturer: | Andamiro |
| Country: | Korea |
| Year Released: | 2018 |
Despicable Me Jelly Lab Coin Roll Down Arcade Game machine Images
Despicable Me Jelly Lab Coin Roll Down Arcade Game machine 37685
Despicable Me Jelly Lab Coin Roll Down Arcade Game machine 37686
Despicable Me Jelly Lab Coin Roll Down Arcade Game machine 37687
Despicable Me Jelly Lab Coin Roll Down Arcade Game machine 37688
Despicable Me Jelly Lab Coin Roll Down Arcade Game machine 37689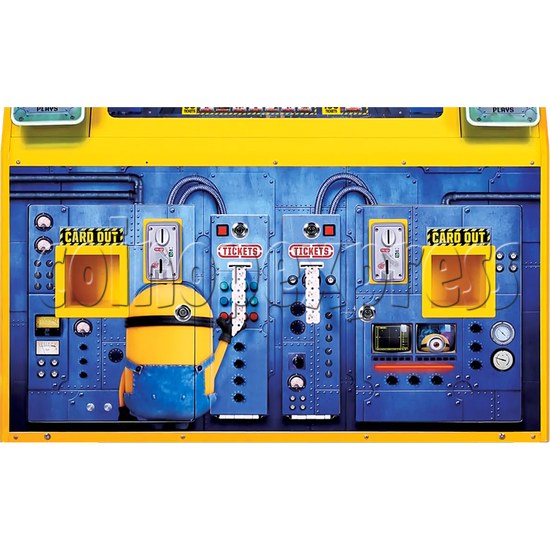 Despicable Me Jelly Lab Coin Roll Down Arcade Game machine 37690
Despicable Me Jelly Lab Coin Roll Down Arcade Game machine 37691
Despicable Me Jelly Lab Coin Roll Down Arcade Game machine 37692
Despicable Me Jelly Lab Coin Roll Down Arcade Game machine 37693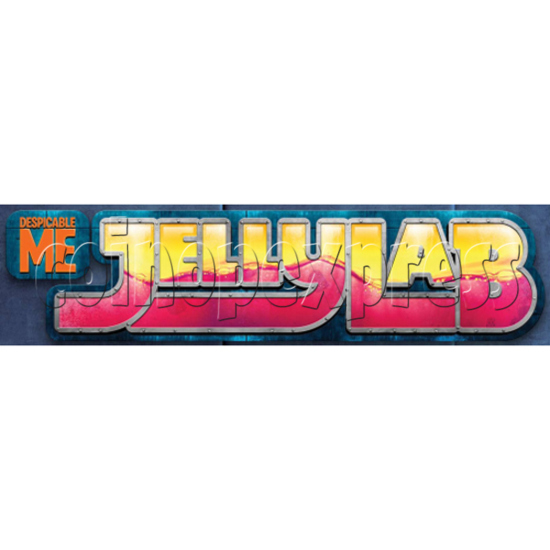 Despicable Me Jelly Lab Coin Roll Down Arcade Game machine 37694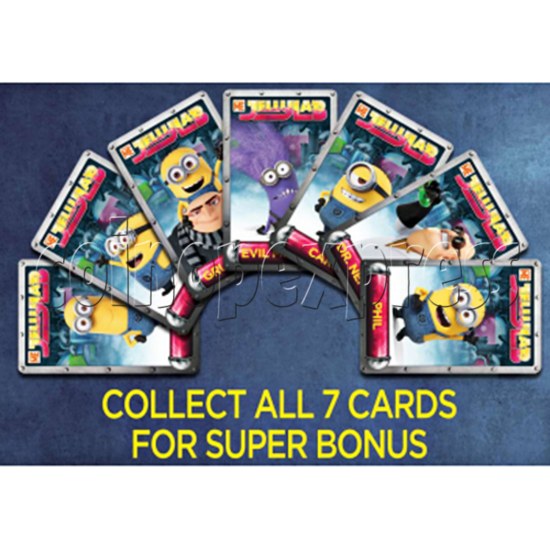 Despicable Me Jelly Lab Coin Roll Down Arcade Game machine 37695
Despicable Me Jelly Lab Coin Roll Down Arcade Game machine 37696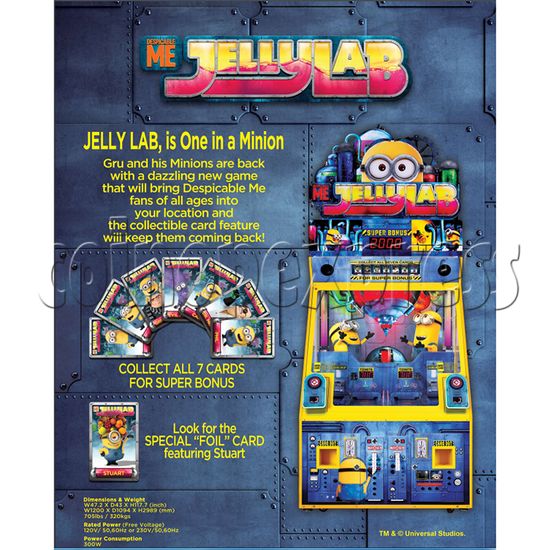 Despicable Me Jelly Lab Coin Roll Down Arcade Game machine 37697
Please Note: there is minimum order of $200USD (more info)