About The Prize Aquarium
The Prize Aquarium is an entertaining and fun gravity game machine that invites players to test their timing reflexes to win prizes. Features an overhead bin that holds up to 45 capsules, design simple one-button and the revolving prize wheel with 3 target holes for player to enjoy the game. Vibrant cabinet graphics and a lively soundtrack to make the machine eye-catching.

The player applies skill to time the press the button to release of a prize capsule with the object of dropping it through a moving target hole. The game has three target holes that are part of a revolving prize wheel, when a capsule is dropped from the overhead loading tube into one of the openings, the winner can retrieve their prize through the product door. A missed capsule, which drains through a centrally located exit on the prize wheel, is automatically returned to the overhead storage bin. It is a self-contained and instant redemption machine, come and win the prize.




The Prize Aquarium Product Details
simple one-button operation: credit game, press button, capsule drops.
player times the release of the prize capsule.
3 target holes are part of the revolving prize wheel.
drop capsule in one of three holes to win.
missed capsules automatically reload.
overhead bin holds up to 45 capsules.
4″ capsules accommodate a wide variety of prizes.
vibrant cabinet graphics and lively soundtrack.
player: single player
control style: single button
size: W760 x D1015 x H2030 mm
weight: 145kgs
power: 270W
The Prize Aquarium Other Details
| | |
| --- | --- |
| Product ID: | 011070 |
| Item Type: | Prize Machines |
| Manufacturer: | Andamiro |
| Country: | China |
The Prize Aquarium Images
The Prize Aquarium - right view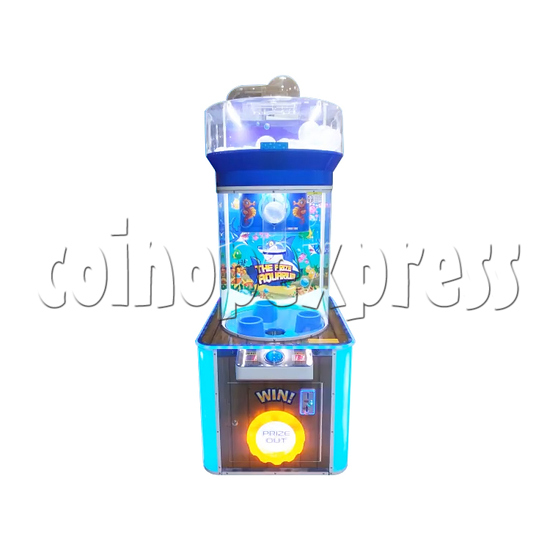 The Prize Aquarium - front view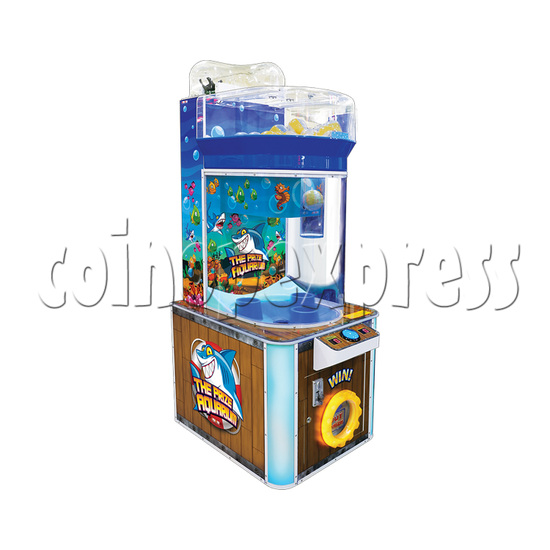 The Prize Aquarium - left view
The Prize Aquarium - ball-box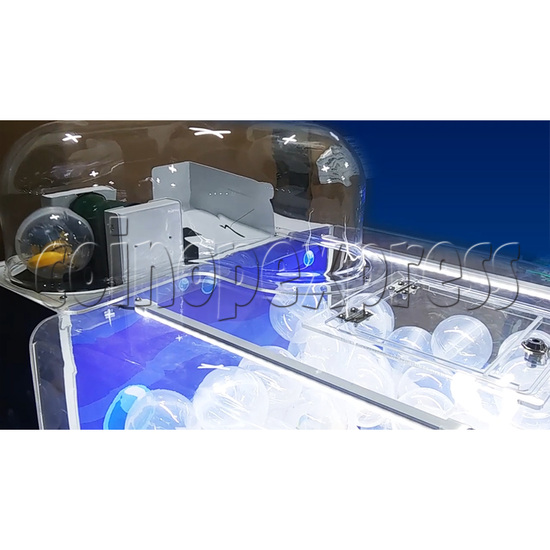 The Prize Aquarium - dribble mechanism
The Prize Aquarium - playfield
The Prize Aquarium - turntable
The Prize Aquarium - control panel
The Prize Aquarium - front door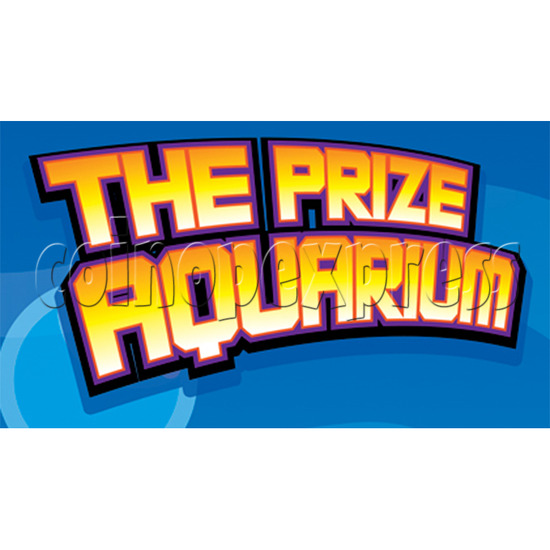 The Prize Aquarium - logo
The Prize Aquarium - catalogue
Please Note: there is minimum order of $200USD (more info)