About Crazy Birds Game Machine
Crazy Birds Game Machine is a cute prize machine with crazy birds outlooking.

How to play:
- After the player has inserted enough game coins, press the [GO] button to start the game.
- There are 3 birds in each level. After aiming, press the [GO] key to launch the birds. The target is defeated and counts as a victory.
- After launching the 3 birds, the game is over if the target has not been defeated.
- After passing 4 levels, players can get small prizes and the game ends;
- If the player gives up the small prize, choose to challenge the grand prize. You need to continue through 2 levels to challenge the success. After choosing the gift, the game ends.
- After the challenge jackpot fails, the player can put in coins to continue the challenge, or choose to give up. After giving up, the game ends.
Crazy Birds Game Machine Product Details
size: W120*D113*H220 cm
power: 220W
voltage:220v
player: 2 players
crazy birds theam
Crazy Birds Game Machine Other Details
| | |
| --- | --- |
| Product ID: | 011092 |
| Item Type: | Prize Machines |
| Manufacturer: | Macrown |
| Country: | China |
Crazy Birds Game Machine Images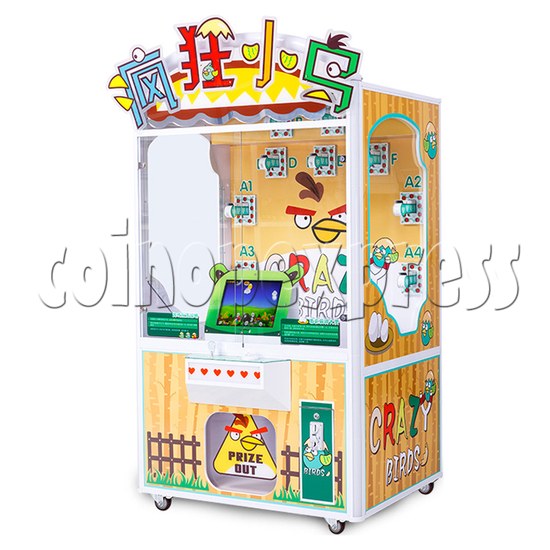 Crazy Birds Game Machine - right view
Crazy Birds Game Machine - front view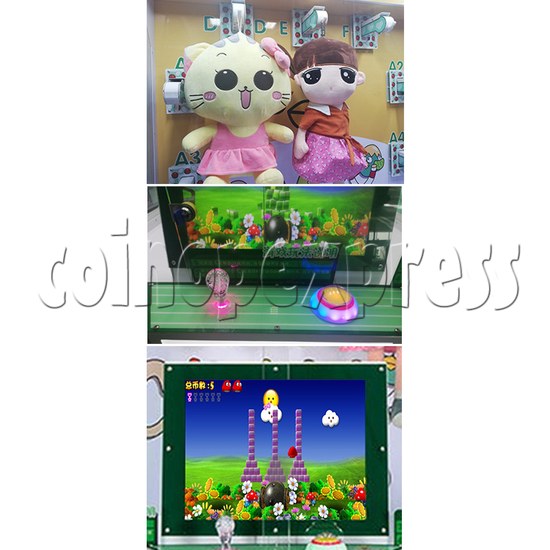 Crazy Birds Game Machine - details
Please Note: there is minimum order of $200USD (more info)