BugsBot Catcher Wireless prize machine
About BugsBot Catcher Wireless prize machine
BugsBot Catcher Wireless prize machine is a latest Zigbee wireless technology prize machine, by Zigbee wireless device to create personal area networks to control a robot crane to grab capsules prizes, easy to catch and skill test to release grip movement to passes holes on cycling plate to win prize.

How to play:
- insert coins and start games.
- after inserting the coin, player controls wireless Bugsbot with joystick and buttons to pick up the prized capsule.
- then player move the robot crane to rail by controlling joysticks (move the robot in 8 direction) and rotate button (rotate the robot left or right).
- player press Catch/Release button to throw capsule on to the rail.
- there is a cycling plate with three holes in front of the rail, after it passes each hole on cycling plate, player will win this the capsule prize from the prize output door..
- when player gets the capsule prize, or when given chances to play again or time is up, the game finish and stop the motion for robot.
BugsBot Catcher Wireless prize machine Product Details
capsule output prize machine
with wireless and robot technology control bugs and robot crane
robot crane with high-tech omni wheel design with 8 direction and left & right rotation
overhead the robot crane with a wide graphic LCD screen plays with rich and comic face expressions
colorful 6 Flashing LED lights design
automatic sleep mode after main power off
for safety and to prevent damage, iron frame and tempered glass is used
robot dimension: W152 x D220 x H117mm
robot operating voltage: DC 7.4V
stable wireless control system: Zigbee devices
frequency of wireless: 2.4GHz
high quality coin sector, joystick and buttons installed
BugsBot Catcher Wireless prize machine Other Details
| | |
| --- | --- |
| Product ID: | 009672 |
| Item Type: | Prize Machines |
| Country: | China |
| Year Released: | 2014 |
BugsBot Catcher Wireless prize machine Images
BugsBot Catcher Wireless prize machine 31586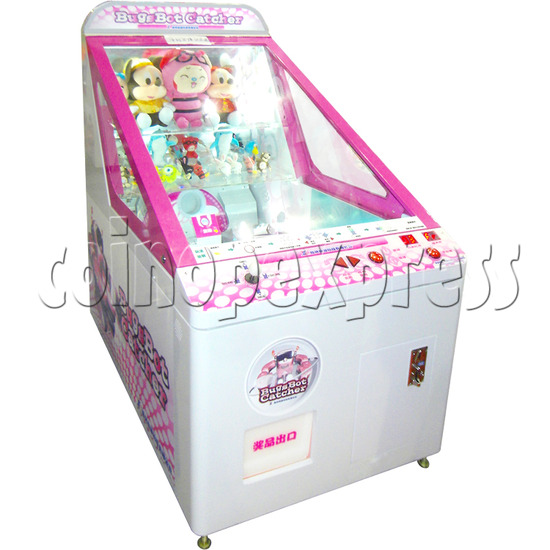 BugsBot Catcher Wireless prize machine 31587
BugsBot Catcher Wireless prize machine 31588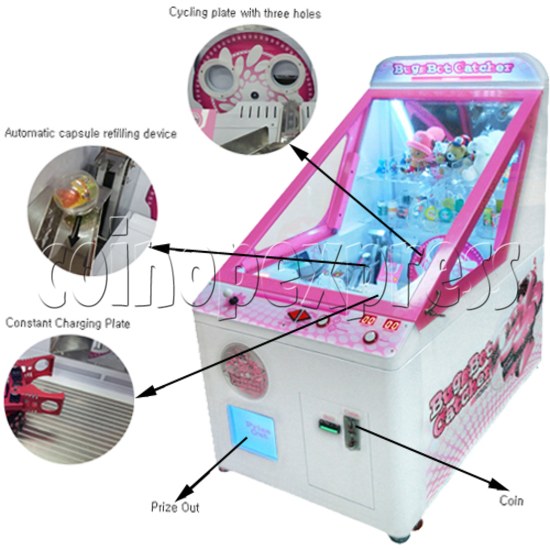 BugsBot Catcher Wireless prize machine 31589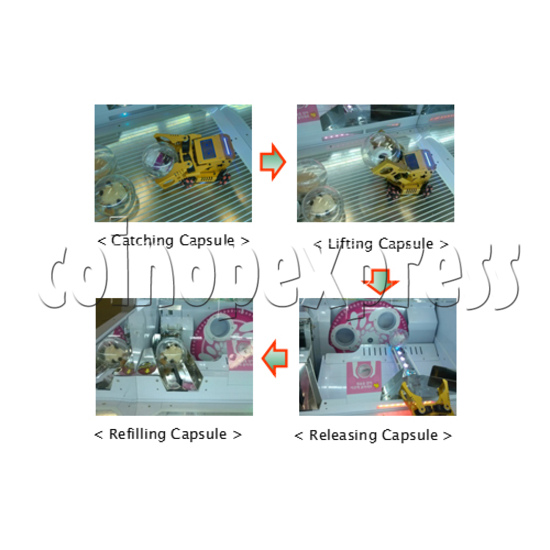 BugsBot Catcher Wireless prize machine 31590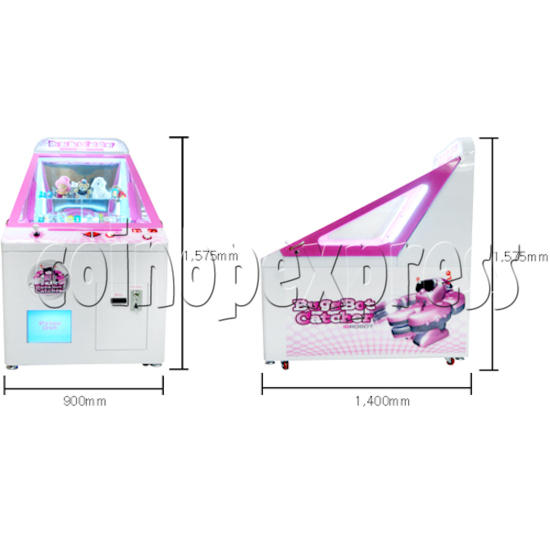 BugsBot Catcher Wireless prize machine 31591
BugsBot Catcher Wireless prize machine 31592
Please Note: there is minimum order of $200USD (more info)