Thunderbirds Pinball Arcade Game Machine
About Thunderbirds Pinball Arcade Game Machine
Thunderbirds Pinball Arcade Game Machine is a highly-stylish pinball game machine, is expected to be released at the end of March in 2018 by Homepin, will have a conventional dot matrix display and cabinet design, although the control system will be a custom design using embedded microcontrollers, based on popular UK science-fiction television series, featuring authentic character voices and original music, with plug and play with components such as shaker motors as standard, has been enjoyed by children and adults across the generations.

Thunderbirds Pinball game cabinet gives the game an unique look and feel, the playfield includes Tracy Island with its retracting swimming pool and palm trees; just like in the classic 1960s thunderbirds TV series. Creating a retro look and feel combined with some modern twists. With the ultimate aim of defeating International Rescues Nemisis The Hood, the multi-game play of this machine makes it suitable for both novice and experienced players alike.
Thunderbirds Pinball Arcade Game Machine Product Details
all the action of the international rescue team and their vehicles
eye catching graphics
certificate of authenticity
real mechanical pinball action
LED dot matrix display
multiball functionality
single level playfield with ramps and subways
illuminated flipper buttons
animated EL panels on the backbox
includes Shaker Motor
includes Coin Mechanism
includes limited edition Thunderbirds tokens
Thunderbirds Pinball Arcade Game Machine Other Details
Product ID:
010205
Item Type:
Pinball Machine
Country:
China (ex factory)
Year Released:
2018
Notes:
- We offer 12 months warranty on the game board, LCD monitor, shaker motor, and 30 days for other items.

- As the goods will start manufacturing end of Feb, and machines will ship end of March.
Thunderbirds Pinball Arcade Game Machine Images
Thunderbirds Pinball Arcade Game Machine 36253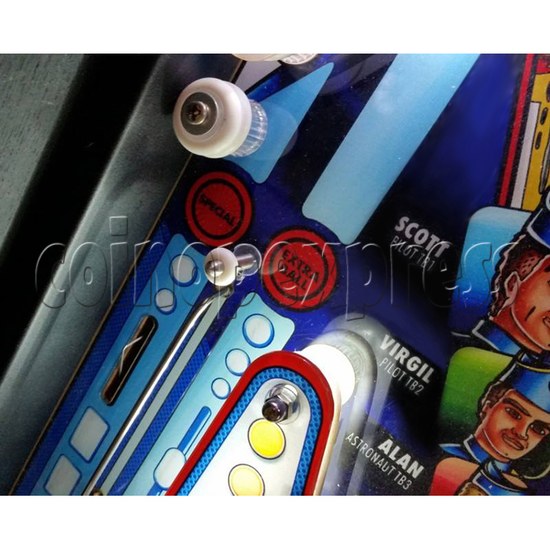 Thunderbirds Pinball Arcade Game Machine 36254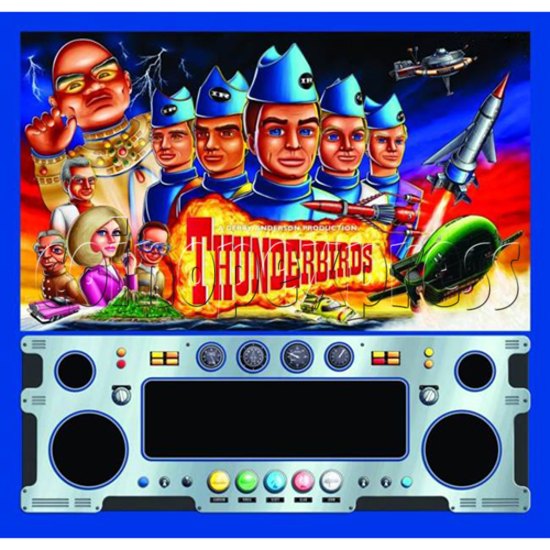 Thunderbirds Pinball Arcade Game Machine 36255
Thunderbirds Pinball Arcade Game Machine 36256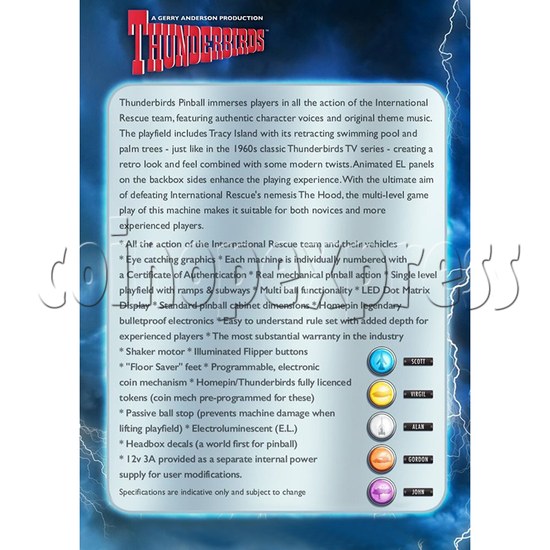 Thunderbirds Pinball Arcade Game Machine 36257
Please Note: there is minimum order of $200USD (more info)