Goal Digital Pinball Machine
About Goal Digital Pinball Machine
This is a multi-function game including virtual pinball, soccer pinball, ice hockey and billiards all in one. The machine features a 42" Screen instead of the standard pinball mechanics, meaning none of the regular pinball maintenance.

The machine's screen is placed flat instead of raise as in normal pinballs. So 2 players can versus each at the same time (for applicable games). Each player gets a set of controls situated at either end of the table. Each game can also be played solo.

Additionally, the display is protected by a special, technically shatter-proof glass and also perfectly insulated. Therefore, spilled drinks can't get underneath the protective glass.

The machine has a strong strong plastic and steel consturction. Which has been a proven winner with the manufacturer's line of jukeboxes. The machine is run by a robust PC and I/O card and quality speakers.

Games included:
-Viking Adventures: A digital pinball adventure.
-Soccer Pinball 1: A compact field designed table soccer game. Players can digitally move defenders and use flippers to shoot for goal or block shots.
-Soccer Pinball 2: Similar in game play to Soccer Pinball 1, however players play on a full length field. Giving rise to new tactics and defender placements.
-Ice Hockey: A 3 on 3 match. Players get a goalie which can move side to side to guard the goal. As well as two attackers which can move diagonally up and down the field.
-Billiards: The classic 8 ball billiards played the digital way.
Goal Digital Pinball Machine Product Details
Features:


42" Screen
5 Games, 4 design of which can be played by 2 players
Shatter proof Display
Solid Metal and Strong Plastic Framework
Driven by a robust PC.
Machine's Menu Includes:


Bookkeeping: Short term and long term counter take care of the exact settlement of accounts.
Inserted money and credit: You can set the amount of credit to be given for a certain coin or bank note, and how much credit you wish to charge for a game.
Game settings: You can adjust the lenght of time for the games, and how many balls or pucks will be given for a game.
Statistics: You can check here which game has been played most.
Test game: Free/demo game can be allowed here.
Volume: You can adjust the volume by the software as well.
Advertisement: Your ads can be displayed and read during the time of selecting a game.
Language: You can set the language for the customer screen and the operator menu as well.
Date/Time: The current time can be checked and set.
Manufacturing data: Contains individual details of the certain game machine
Goal Digital Pinball Machine Other Details
| | |
| --- | --- |
| Product ID: | 006705 |
| Item Type: | Pinball Machine |
| Country: | Europe |
| Year Released: | 2006 |
Goal Digital Pinball Machine Images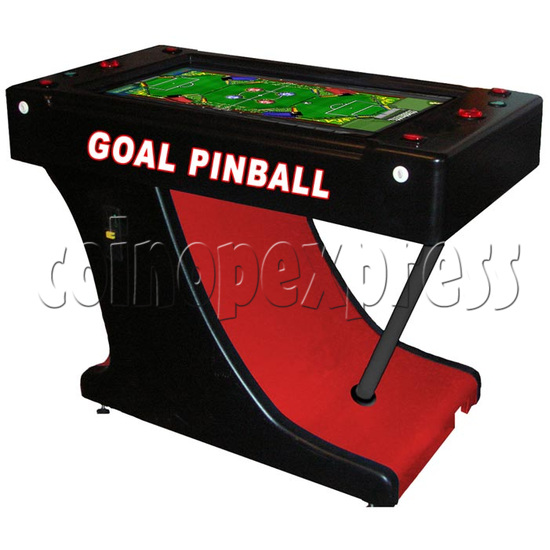 Goal Digital Pinball Machine 18010
Goal Digital Pinball Machine 18011
Goal Digital Pinball Machine 18012
Goal Digital Pinball Machine 18013
Goal Digital Pinball Machine 18014
Goal Digital Pinball Machine 18015
Goal Digital Pinball Machine 18016
Goal Digital Pinball Machine 18017
Goal Digital Pinball Machine 18018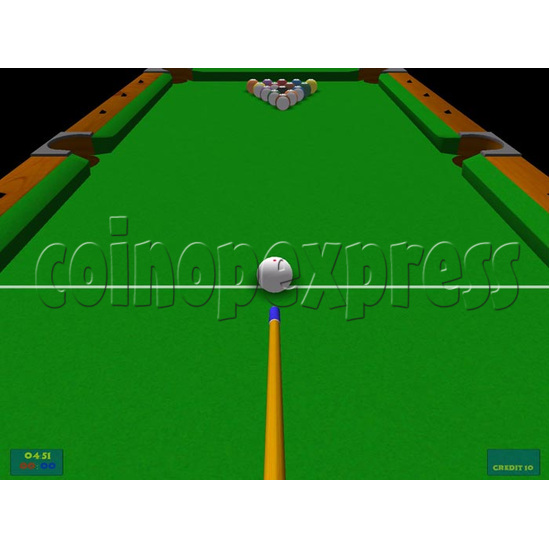 Goal Digital Pinball Machine 18019
Goal Digital Pinball Machine 18020
Please Note: there is minimum order of $200USD (more info)