Taiko No Tatsujin 10 Drum Machine
About Taiko No Tatsujin 10 Drum Machine
Taiko No Tatsujin 10 Drum Machine is one of the Taiko series drum arcade machine from Namco, which comes with over 100 popular songs and especial for 2 players competitive.

Each game displays top 10 hot songs on the screen.

The player uses a simulated taiko drum controller to play the notes of a chosen song's drum part as they are displayed on the screen.
Taiko No Tatsujin 10 Drum Machine Product Details
with all 105 songs, 3 hidden song
player: 1 to 2 players
media: arcade
genre: rhythm music game
Taiko No Tatsujin 10 Drum Machine Other Details
| | |
| --- | --- |
| Product ID: | 008670 |
| Item Type: | Music-Dance Machines |
| Manufacturer: | Namco |
| Country: | Japan |
| Year Released: | 2007 |
Taiko No Tatsujin 10 Drum Machine Images
Taiko No Tatsujin 10 Drum Machine 25006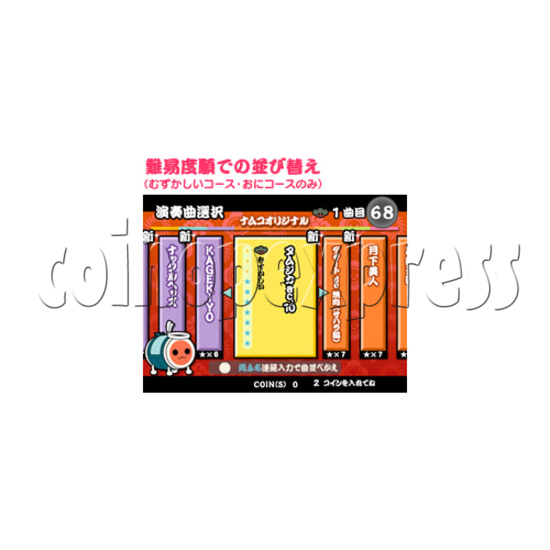 Taiko No Tatsujin 10 Drum Machine 25007
Taiko No Tatsujin 10 Drum Machine 25008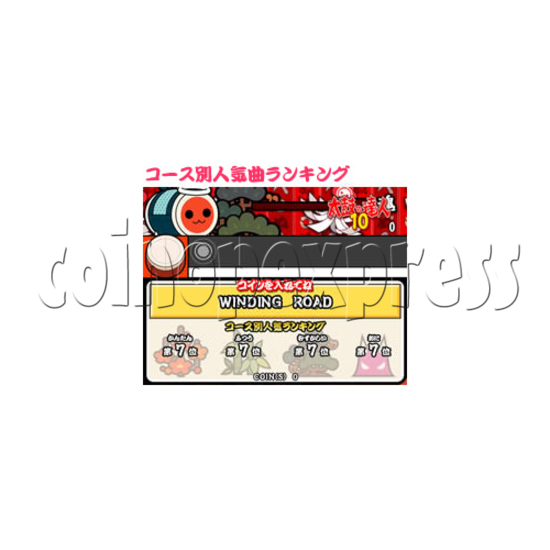 Taiko No Tatsujin 10 Drum Machine 25009
Taiko No Tatsujin 10 Drum Machine 25010
Taiko No Tatsujin 10 Drum Machine 25011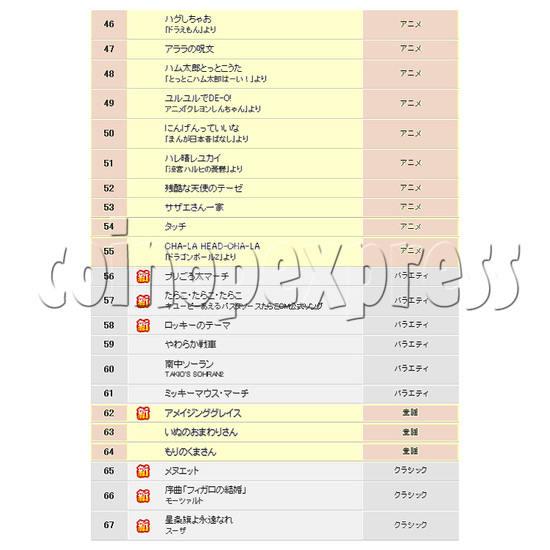 Taiko No Tatsujin 10 Drum Machine 25012
Taiko No Tatsujin 10 Drum Machine 25013
Taiko No Tatsujin 10 Drum Machine 25014
Taiko No Tatsujin 10 Drum Machine 25015
Please Note: there is minimum order of $200USD (more info)