Speeding Hands Music Machine
About Speeding Hands Music Machine
Speeding Hands Music Machine is a kind of technical music game. The game content is made by extracting music beats and feature points, and displayed in a variety of ways. Players play the game by tapping the keys according to the rhythm of the music and the screen prompts. The more accurate the beat, the higher the score. The skill of the game is also reflected in this.

Sonic's hardware system allows it to carry multiple titles, including fast hand and fight monsters. Fast hand: the screen is displayed as a constantly falling cursor. The core gameplay is that the rhythm of music and the speed of the cursor will gradually increase, which will test the player's ability to react quickly. Playing monsters: the screen is shown as a downward moving grid. The core gameplay is the grid of monsters in the corresponding tapping grid. The moving speed is determined according to the player's tapping speed, which tests the player's hand and eye coordination ability.

Sonic is especially good for double play, where the game will judge the outcome based on the score. The machine also has the network function, players can scan the mobile phone code to log in the game, participate in the network ranking.

Operation instructions:

1. The game is a four-button operation, which can be played by a single player or two.
2. After the player COINS, press any button to start the game.
3. Players can scan WeChat to log into the game and participate in the national ranking; Also can ignore scan code, direct game.
4. Tap the dropped "cursor" or "monster grid" according to the screen prompt.
5. When the game is over, the system will automatically give the game score and publish the national ranking records.
Speeding Hands Music Machine Product Details
power: 300W
weight: 150kg
size: W171*D89*H73cm
Speeding Hands Music Machine Other Details
| | |
| --- | --- |
| Product ID: | 011027 |
| Item Type: | Music-Dance Machines |
| Country: | China |
Speeding Hands Music Machine Images
Speeding Hands Music Machine - black color right view
Speeding Hands Music Machine - black color front view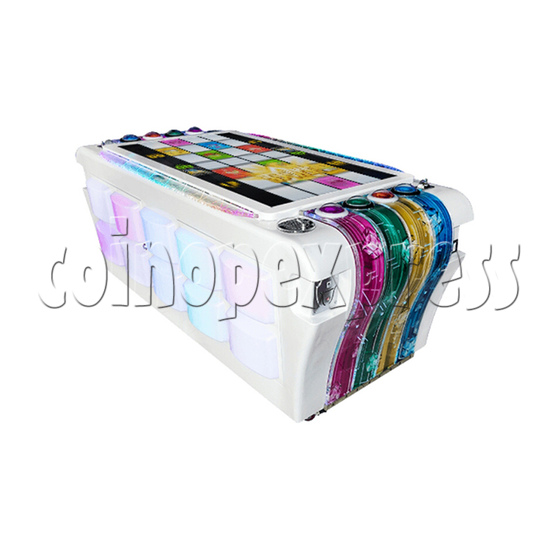 Speeding Hands Music Machine - white color right view
Speeding Hands Music Machine - white color front view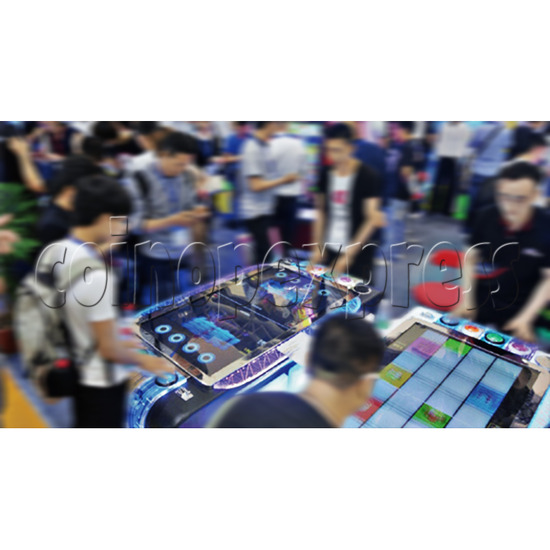 Speeding Hands Music Machine - play view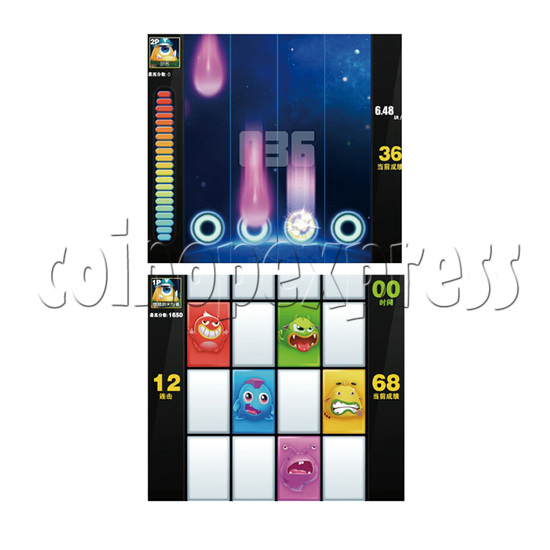 Speeding Hands Music Machine - screen display
Please Note: there is minimum order of $200USD (more info)