Mai Mai Music Arcade Machine
About Mai Mai Music Arcade Machine
Mai mai is the new music rhythm arcade machine from Sega released in 2012, features with a round front facing touch screen around with eight LED lights buttons, and equipped with a camera, which can record the player moves and the screen display at the same time.

The main monitor is made in round design, and put a gallery on the upper display where it's easy for everyone to see.

The game plays is similar as dancing machine, plays by pressing the eight buttons around the main screen, and scrolling across the middle part of the touch screen and make it possible for player to move their body during game playing.
Mai Mai Music Arcade Machine Product Details
Voltage: 240V
English version
with 42" LCD Screen
used and good working reconditioned machine
7 days warranty
Mai Mai Music Arcade Machine Other Details
| | |
| --- | --- |
| Product ID: | 009222 |
| Item Type: | Music-Dance Machines |
| Manufacturer: | Sega |
| Country: | China |
| Year Released: | 2012 |
Mai Mai Music Arcade Machine Images
Mai Mai Music Arcade Machine 28478
Mai Mai Music Arcade Machine 28479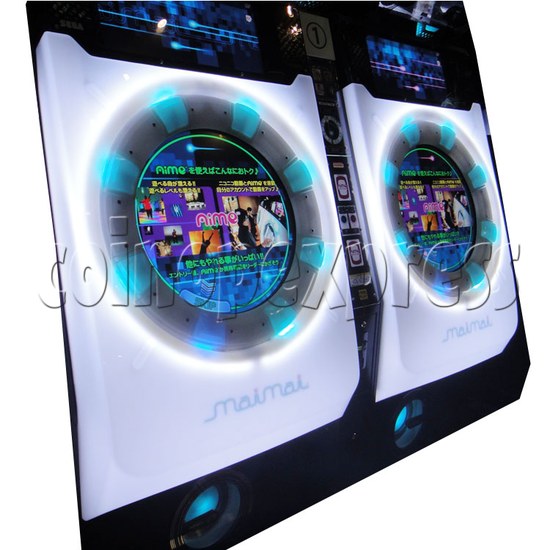 Mai Mai Music Arcade Machine 28480
Mai Mai Music Arcade Machine 28481
Mai Mai Music Arcade Machine 28482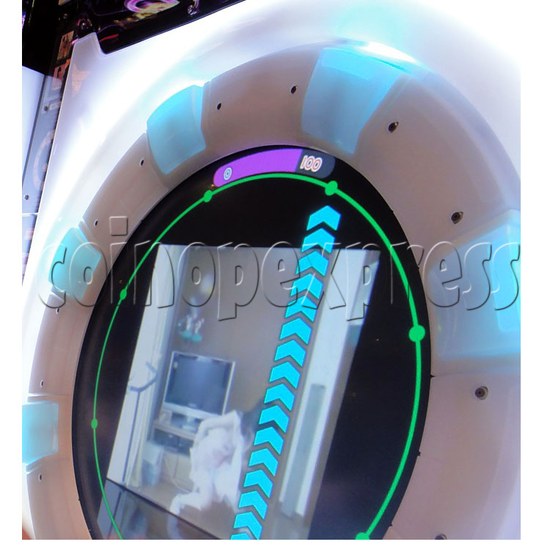 Mai Mai Music Arcade Machine 28483
Mai Mai Music Arcade Machine 28484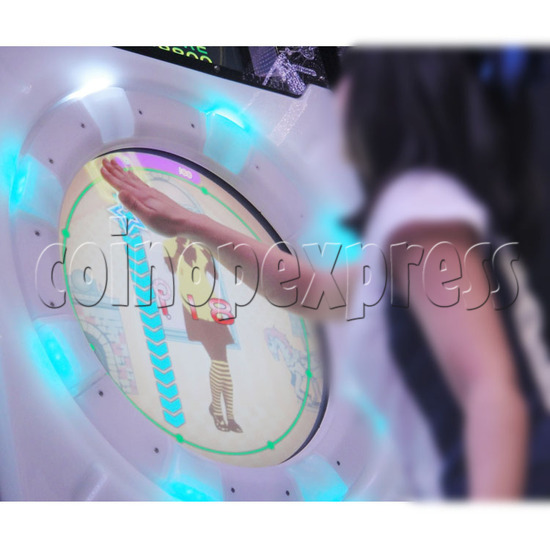 Mai Mai Music Arcade Machine 28485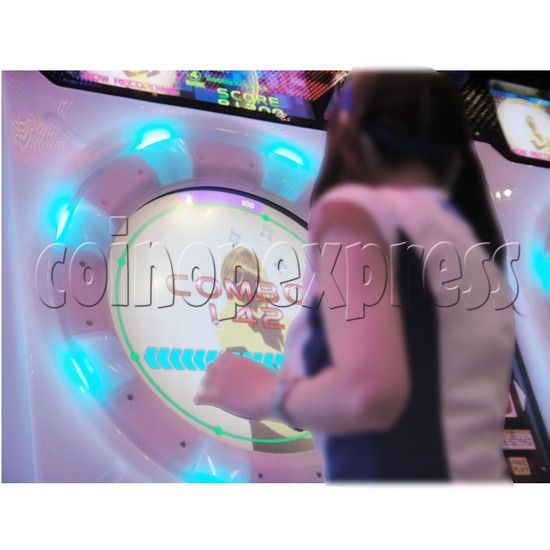 Mai Mai Music Arcade Machine 28486
Mai Mai Music Arcade Machine 28487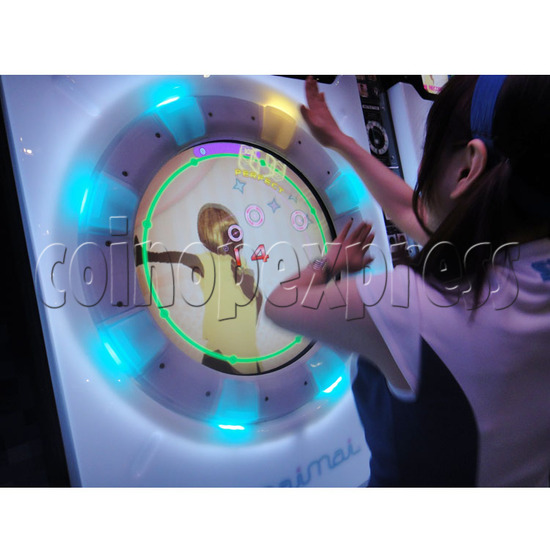 Mai Mai Music Arcade Machine 28488
Mai Mai Music Arcade Machine 28489
Please Note: there is minimum order of $200USD (more info)