Dance Dance Revolution (2013 video game)
About Dance Dance Revolution (2013 video game)
Dance Dance Revolution (2013 video game) is the newly arcade series dance machine released by Konami. It features with fresh and casual friendly white color cabinet, wide LCD screen, and shinny LED lights scattered the machine. Mass storage gives players more space to put personal items.

Dance Dance Revolution (2013 video game) updated the gameplay and interface from last games. A new mode "TAG MODE" rewards the two players that hit arrows on both pads at the same time with "Synchro-Bonus" points.

Additional, players' individual points are tallied to form "Team Score", "GOOD" judgment is counted to the combo rating and changed to blue, and player is awarded with "Full Combo" for full combo splash with GOOD. The operation throughout the game play is simplified, catering to the need of beginners.

The new 2013 version increases around 40 new songs from the well-known J-POP, popular lineup anime, games, and music net. New songs will be delivered throughout the year, 10 more songs added every month, boss songs added every six month.
Dance Dance Revolution (2013 video game) Product Details
players: 1 ~ 2 players
dance simulation video game
add more than 150 new songs
high definition LCD screen display
with durable platform
Dance Dance Revolution (2013 video game) Other Details
| | |
| --- | --- |
| Product ID: | 009524 |
| Item Type: | Music-Dance Machines |
| Manufacturer: | Konami |
| Country: | Japan |
| Year Released: | 2013 |
Dance Dance Revolution (2013 video game) Images
Dance Dance Revolution (2013 video game) 30178
Dance Dance Revolution (2013 video game) 30179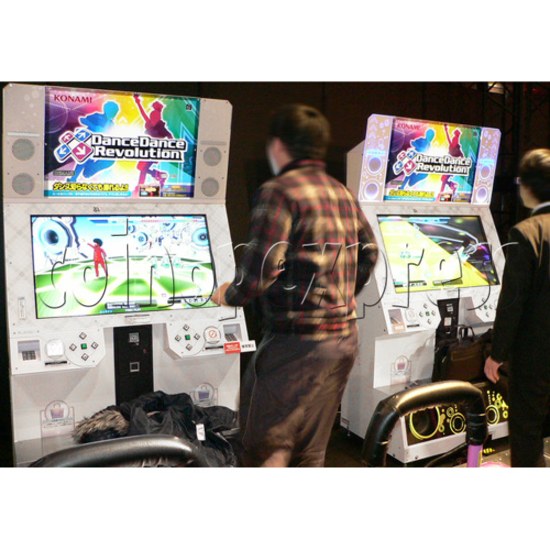 Dance Dance Revolution (2013 video game) 30201
Dance Dance Revolution (2013 video game) 30202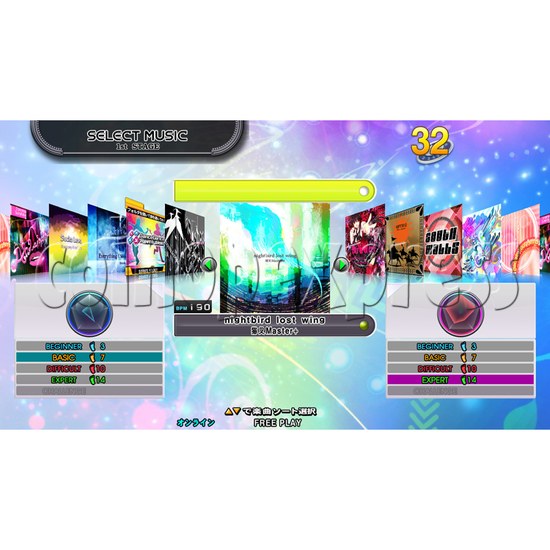 Dance Dance Revolution (2013 video game) 30203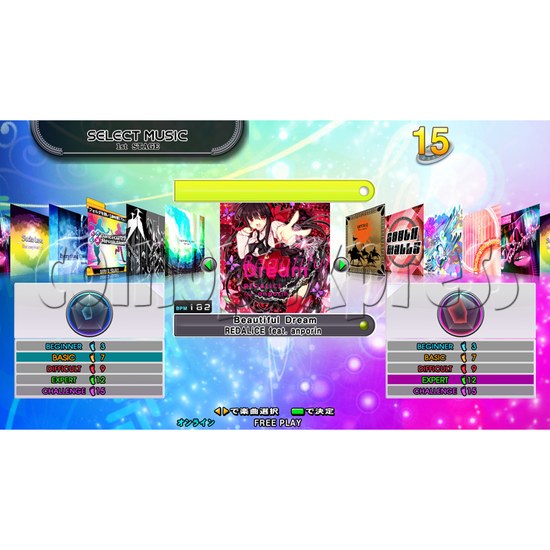 Dance Dance Revolution (2013 video game) 30204
Dance Dance Revolution (2013 video game) 30205
Dance Dance Revolution (2013 video game) 30206
Please Note: there is minimum order of $200USD (more info)