Thermal Dance Partner VR Dancing Game Machine
About Thermal Dance Partner VR Dancing Game Machine
Thermal Dance Partner VR Dancing Game Machine is a innovation-type dance video game, with the fancy dance as the game content and integrating VR technology creative and interesting. Player follow the dance moves to beat the beat in a 360-degree virtual space. The game designed different styles of captivating dance partner role, with the introduction of Facial capture technique to make the partner to have a rich facial expression, enhance the authenticity of the game.

The dance moves are professionally choreographed, with difficult levels for option, and the player can create exclusive ID for system ranking, improve the interactively and interest of the game, attract players.

How to play:
1. Player wear VR equipment, handle the HTC gamepad, full in the ID by the gamepad, enter into virtual stage.
2. Choose a dancing partner, choose songs and difficulty, each song sets two modes that arena mode and dazzle dance mode.
3. Dazzle dance mode: Imitate the dance of a virtual partner, hit the rhythm with the gamepad, get the corresponding score. Arena mode: In 360 degrees, hit the point follow the music rhythm, lefe side of gamepad corresponding to the blue, hit the blue rhythmic point, right side of gamepad corresponding to the red, hit the red rhythmic point. Get the corresponding score.
4. After the song was over, show the ranking according to the results.
Thermal Dance Partner VR Dancing Game Machine Product Details
VR dance simulation game
player: single player
with high definition LCD screen
assembly VR equipment
four virtual partners are available
two mode: arena mode and dazzle dance mode
song and difficulty for option
Thermal Dance Partner VR Dancing Game Machine Other Details
| | |
| --- | --- |
| Product ID: | 010220 |
| Item Type: | Music-Dance Machines |
| Country: | China (ex factory) |
Thermal Dance Partner VR Dancing Game Machine Images
Thermal Dance Partner VR Dancing Game Machine 36372
Thermal Dance Partner VR Dancing Game Machine 36373
Thermal Dance Partner VR Dancing Game Machine 36374
Thermal Dance Partner VR Dancing Game Machine 36375
Thermal Dance Partner VR Dancing Game Machine 36376
Thermal Dance Partner VR Dancing Game Machine 36377
Thermal Dance Partner VR Dancing Game Machine 36378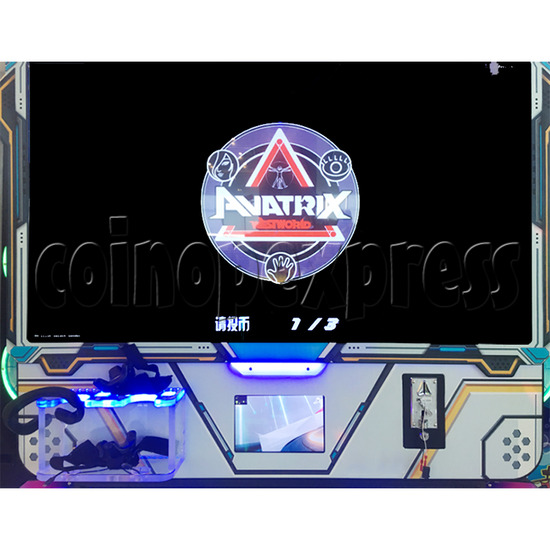 Thermal Dance Partner VR Dancing Game Machine 36417
Please Note: there is minimum order of $200USD (more info)