Taiko No Tatsujin 11 Machine Asian Version
About Taiko No Tatsujin 11 Machine Asian Version
Taiko No Tatsujin 11 Machine Asian Version including more pop songs in Asia and it will be a attractive drum machine in 2008.

Taiko No Tatsujin is a series made by Namco. It is the main rival to Konami's Drum-mania series. The main difference is the interface. Where Drum-mania has the standard drum kit layout. Taiko No Tatsujin only has one big central drum.

Since it is only one drum the game centralises more of rhythm and timing rather than complication patterns and crossovers. It does share the basic rules of music games, players select a song, correct beats earn increasing combo and points value. Too many incorrect beats ends the game. In this game's case, each incorrect beats cause a bomb to grow and eventually explode, ending the game.
Taiko No Tatsujin 11 Machine Asian Version Product Details
Taiko No Tatsujin 11 Machine Asian Version Other Details
| | |
| --- | --- |
| Product ID: | 007572 |
| Item Type: | Music-Dance Machines |
| Manufacturer: | Namco |
| Country: | Japan |
| Year Released: | 2008 |
Taiko No Tatsujin 11 Machine Asian Version Images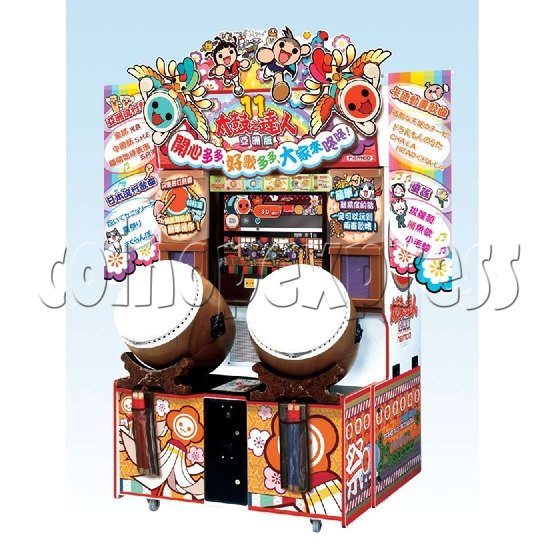 Taiko No Tatsujin 11 Machine Asian Version 20237
Taiko No Tatsujin 11 Machine Asian Version 20238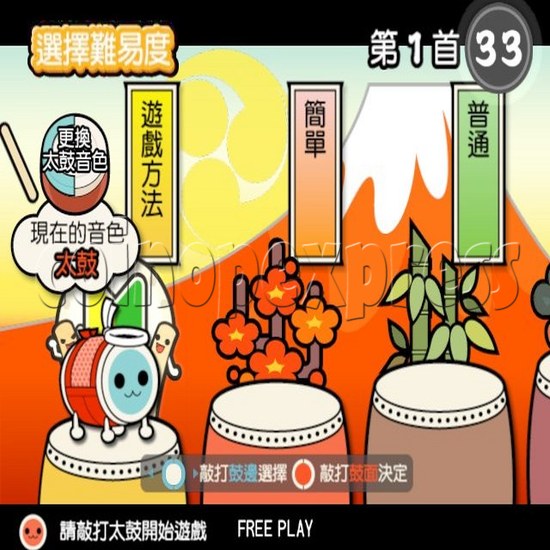 Taiko No Tatsujin 11 Machine Asian Version 20239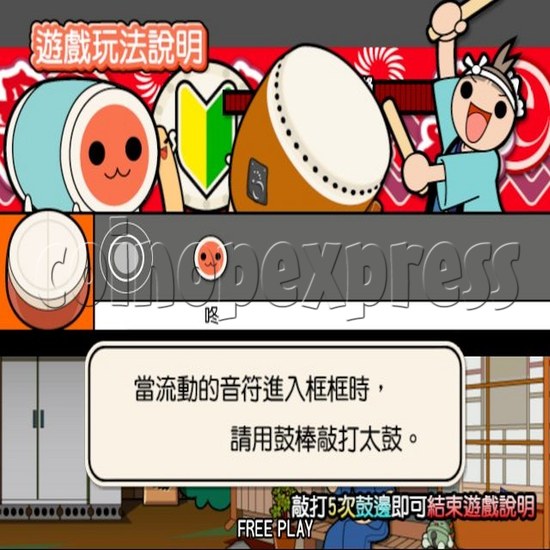 Taiko No Tatsujin 11 Machine Asian Version 20240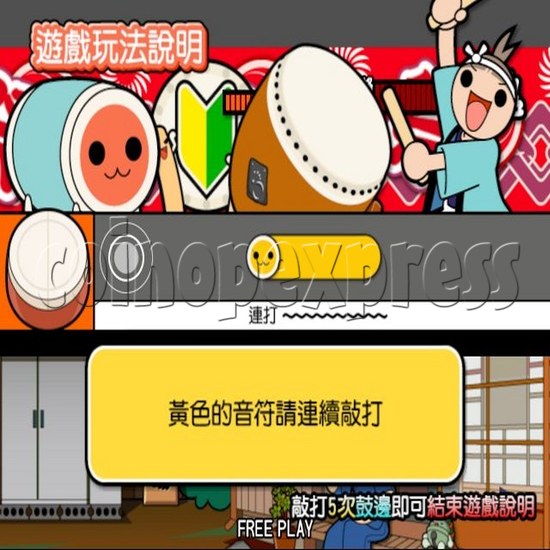 Taiko No Tatsujin 11 Machine Asian Version 20241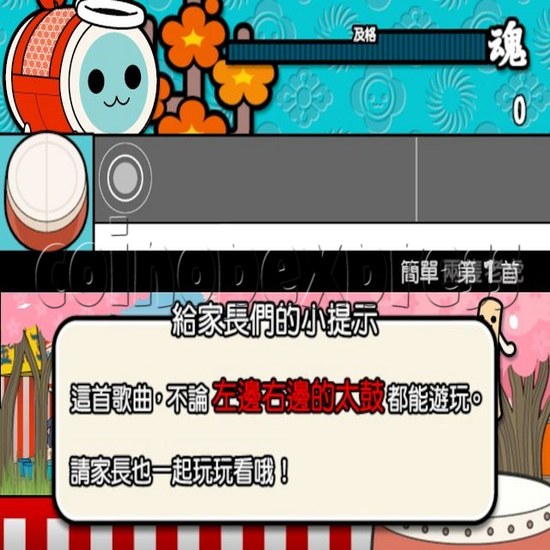 Taiko No Tatsujin 11 Machine Asian Version 20242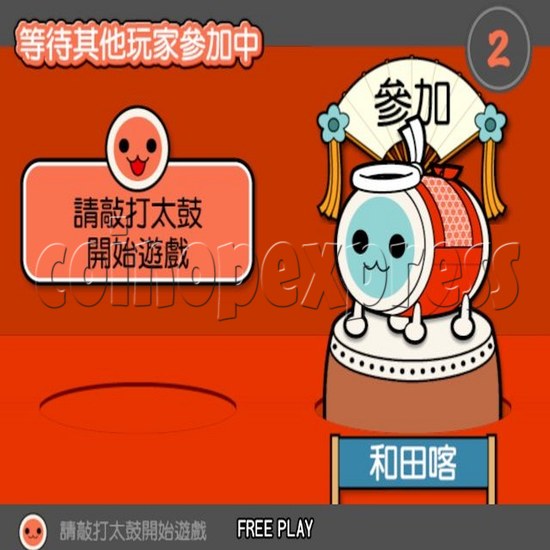 Taiko No Tatsujin 11 Machine Asian Version 20243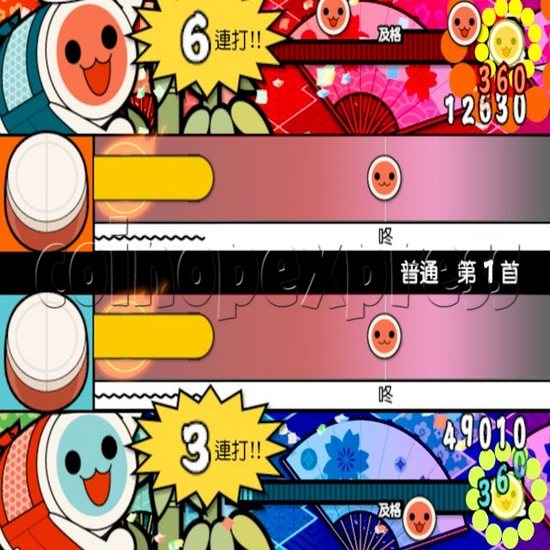 Taiko No Tatsujin 11 Machine Asian Version 20244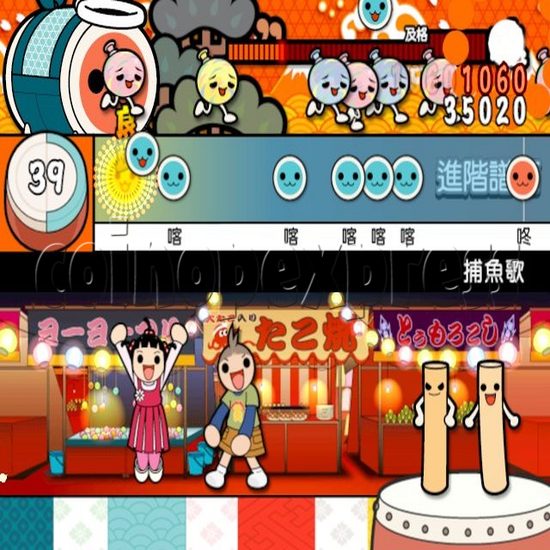 Taiko No Tatsujin 11 Machine Asian Version 20245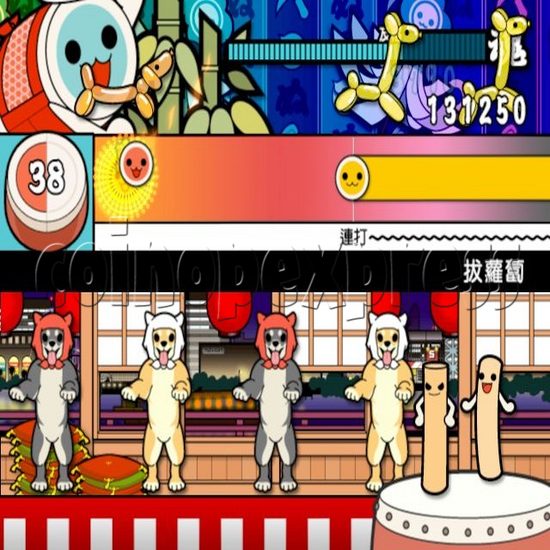 Taiko No Tatsujin 11 Machine Asian Version 20246
Please Note: there is minimum order of $200USD (more info)