Pop'n Music 18 Sengoku Retsuden
About Pop'n Music 18 Sengoku Retsuden
Pop'n Music 18: Sengoku Retsuden Machine is music simulation and Pop'n Music series of video games from Konami, which is with easier large push buttons to play to follow the music.

This version features in themed around the Warring States period in Japanese history. And comes with this time samurai warrior: Mimi & Nyami and rampage on stage.

Pop'n Music 18 comes with popular and a wide range of music and includes with over 700 songs, over 50 new songs. And it is famous with at least 30 new characters, with vast 500 total different various characters.

How to play:
- insert coins, and the game start
- select a favorite song, the screen will display 9 colored "pop notes" descending towards the timing bar
- controls the colored push button and hit the corresponding colored buttons in limit time with the music and the notes on the screen.
Pop'n Music 18 Sengoku Retsuden Product Details
voltage:110V ~ 127V
music simulation video games
9 buttons organized in two rows
players: 1 to 2 players
red color cabinet
Pop'n Music 18 Sengoku Retsuden Other Details
| | |
| --- | --- |
| Product ID: | 008705 |
| Item Type: | Music-Dance Machines |
| Manufacturer: | Konami |
| Country: | Japan |
| Year Released: | 2010 |
Pop'n Music 18 Sengoku Retsuden Images
Pop'n Music 18 Sengoku Retsuden 25308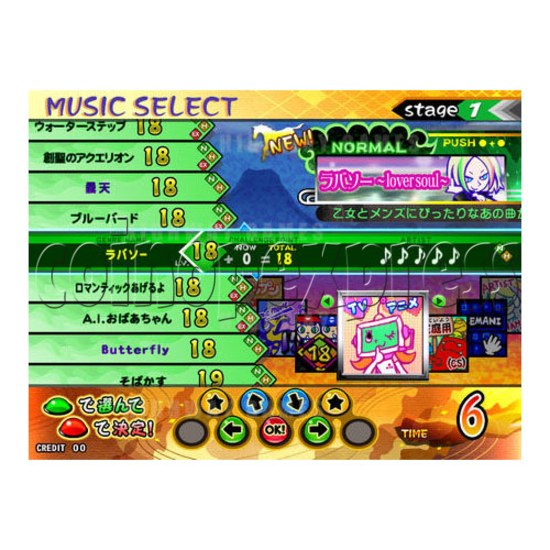 Pop'n Music 18 Sengoku Retsuden 25309
Pop'n Music 18 Sengoku Retsuden 25310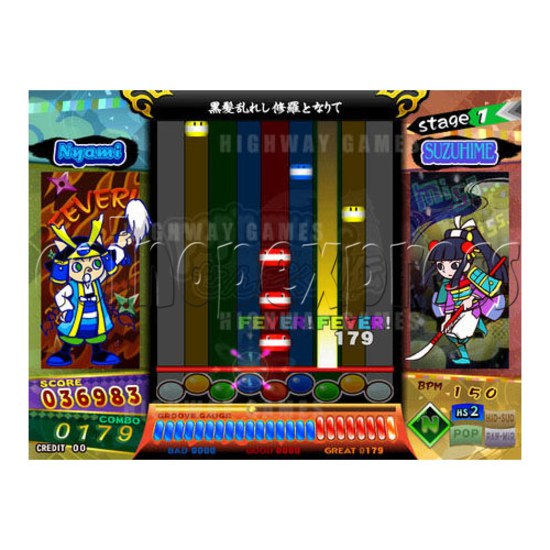 Pop'n Music 18 Sengoku Retsuden 25311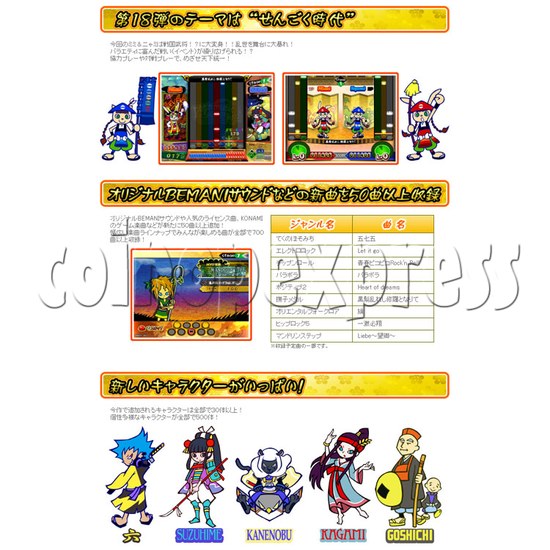 Pop'n Music 18 Sengoku Retsuden 25312
Please Note: there is minimum order of $200USD (more info)