About Dance Dance Revolution X
Dance Dance Revolution X, the song are rated from 1 to 20. Street Master Mode is like a Quest Mode. Players moves across the map, completing dance challenges, while meeting new characters along the way.

There are Shock Arrows which are white arrows with lightning effects, and must be avoided instead of stepped on. Stepping a Shock Arrow results in players losing their combo, part of their life bar and all other arrows disappear momentarily.
Dance Dance Revolution X Product Details
Voltage Is 110V
English version
1 unit is in stock
Excellent condition
Goods available from Elk Grove Village, Chicago USA
Dance Dance Revolution X Other Details
| | |
| --- | --- |
| Product ID: | 007847 |
| Item Type: | Music-Dance Machines |
| Manufacturer: | Konami |
| Country: | USA |
| Year Released: | 2009 |
Dance Dance Revolution X Images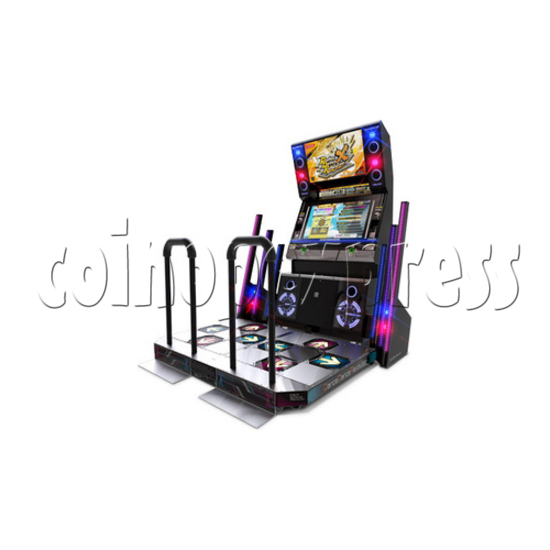 Dance Dance Revolution X
Please Note: there is minimum order of $200USD (more info)