Crossbeats REV Music Machine
About Crossbeats REV Music Machine
Crossbeats REV Music Machine is a touch music arcade machine released by Capcom, comes with a 32 inch horizontal touch control screen, this arcade version has tried to replicate the familiar and user-friendly game play of the smart phone version, features with 4 stereo speakers and a woofer, all housed in a cyber-styled cabinet.

Crossbeats Rev. may also follow along the lines of other recently released cabinets with some cross-platform capability in the form of a feature called Music Energy and includes different modes of play including Local Battle and Class Challenge. Cabinet will come equipped with headphones so players can be immersed in game play, but not disturb other players.

Method of playing is similar to other music games: notes will appear on the touchscreen and players must be in time to touch the note and manipulate it on the screen as indicated. In Crossbeats REV. this is largely indicated by arrows, with many notes crossing over each other or meeting at angles. This is a little different to most games out, but the game kicks off with a tutorial for new players to learn how to play!

Players will see several kinds of notes, including tap notes, flick notes, three types of hold notes, and simultaneous multiple notes. Plus, the game will feature tracks from major musical artists!

This fun and unique music game is housed in a bright and modern cabinet that will draw in players from all across the floor, while the unique game play and popular music will keep them coming back time and again!
Crossbeats REV Music Machine Product Details
touch screen music arcade game machine
player: single player
with a 32 inch Horizontal touch screen
Crossbeats REV Music Machine Other Details
| | |
| --- | --- |
| Product ID: | 010014 |
| Item Type: | Music-Dance Machines |
| Manufacturer: | Capcom |
| Country: | Japan |
| Year Released: | 2015 |
Crossbeats REV Music Machine Images
Crossbeats REV Music Machine 34733
Crossbeats REV Music Machine 34734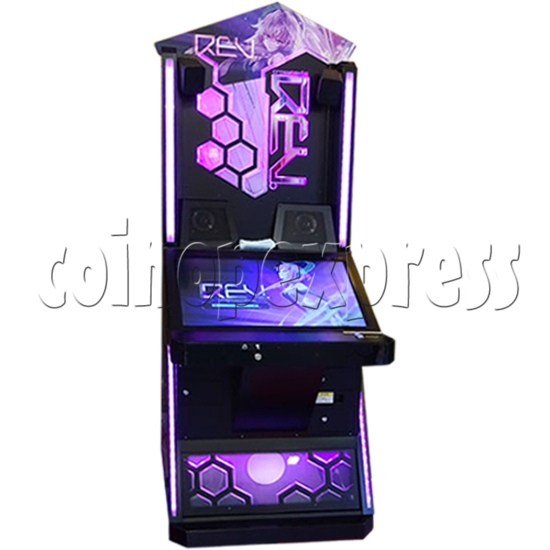 Crossbeats REV Music Machine 34735
Crossbeats REV Music Machine 34736
Crossbeats REV Music Machine 34737
Crossbeats REV Music Machine 34738
Crossbeats REV Music Machine 34739
Crossbeats REV Music Machine 34740
Crossbeats REV Music Machine 34741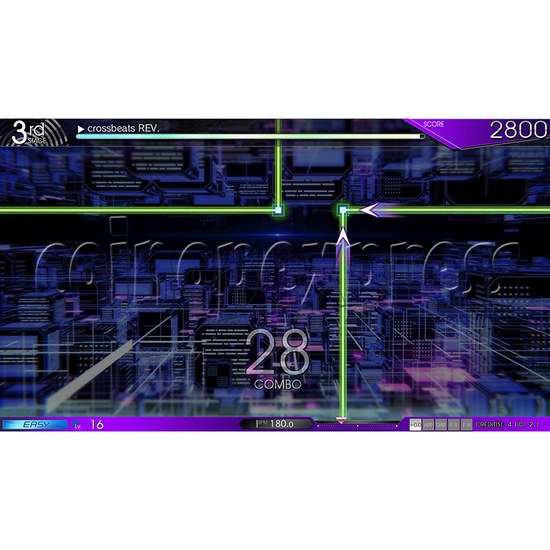 Crossbeats REV Music Machine 34742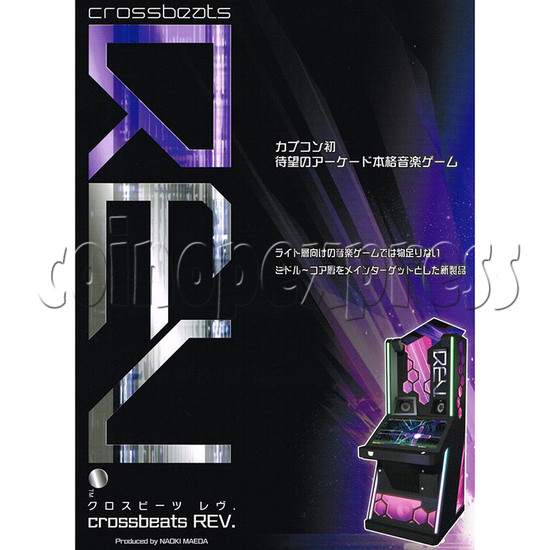 Crossbeats REV Music Machine 34743
Crossbeats REV Music Machine 34744
Crossbeats REV Music Machine 34745
Crossbeats REV Music Machine 34746
Please Note: there is minimum order of $200USD (more info)