Dinosaur Century Video Shooting Game (Joystick Version)
About Dinosaur Century Video Shooting Game (Joystick Version)
Dinosaur Century Video Shooting Game (Joystick Version) is a 3D lottery shooting game, with a high definition 55 inch LCD vertical screen in whole perspective.

Players shoot the monsters by the joysticks and push buttons, joystick to change directions, push button to change weapons and shoot. More monster shot, higher scores got, and harder to kill the monster the later.

Monsters:
In Dinosaur Century game, there are 4 different 3D effect scenes which changed smoothly in fixed time. And various tenacious vitality monsters is up to 14 kinds. Each scene has one mysterious monster with strong aggressivity, players try the best to kill them and get energy for next battle.

Weapons:
Abundant weapons in 5 different kinds and 3 kinds of stronger special weapons for players to cope with the monsters. Each kind of weapon with different attack range, players change the weapon and find attack opportunity according to the monster denseness, get maximum return with least input.

Transmigration plate lucky draw:
The player will extract the soul of the monsters after kill a monster. It will start the transmigration plate lucky draw when players collect sufficient souls, and randomly selected one of the reward for rich rewards in transmigration plate lucky draw.

Mini Game:
Players will trigger lucky treasure box of props, click 3 buttons on the control console to choose and open the dragon egg treasure box, there are different amount of energy in 3 dragon eggs treasure box, respectively is 20, 40, 60.

Dragon egg:
During the game, monsters in the sky have a great possibility of carrying dragon eggs which contains energy, player can get dragon egg energy by kill that monster.

Hunting Contest:
Hunting contest is a multiplayer collective game. Players try to attack the monsters on the screen and ranked according to the number of monster killed and get related reward at the end of game. Just reward the top 2, the first award of the energy of 100 points, second place awards 50 points energy.
Dinosaur Century Video Shooting Game (Joystick Version) Product Details
3D lottery shooting game
player: 1-4 players
mounted with joysticks and push buttons
with 55 inch high definition screen
unique electronic coin system
4 different scenes
a wide range of monsters
various weapons
funny mini game
fierce hunting contest
coin acceptors and ticket dispensers installed
Dinosaur Century Video Shooting Game (Joystick Version) Other Details
| | |
| --- | --- |
| Product ID: | 009538 |
| Item Type: | Medal Games |
| Country: | China |
| Year Released: | 2012 |
Dinosaur Century Video Shooting Game (Joystick Version) Images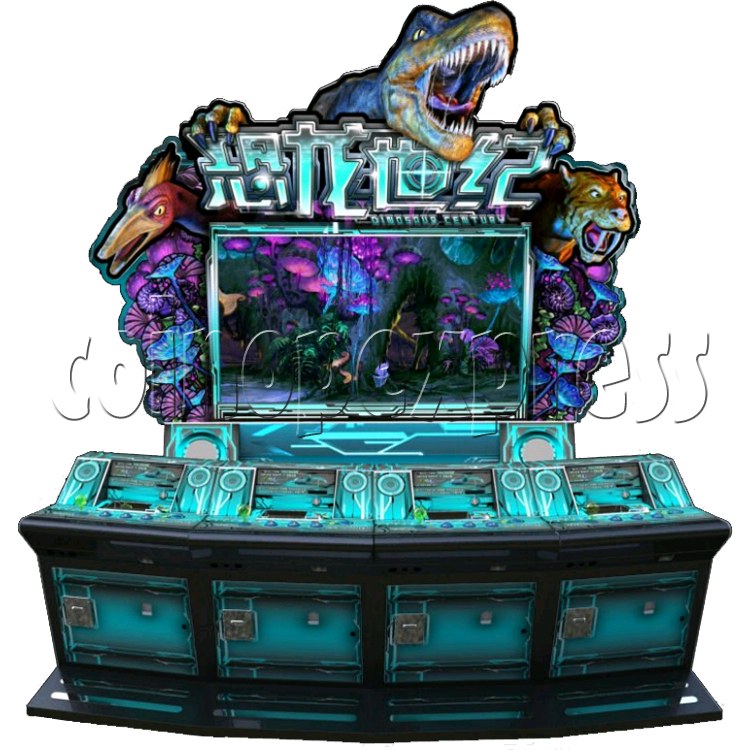 Dinosaur Century Video Shooting Game (Joystick Version) 30456
Dinosaur Century Video Shooting Game (Joystick Version) 30457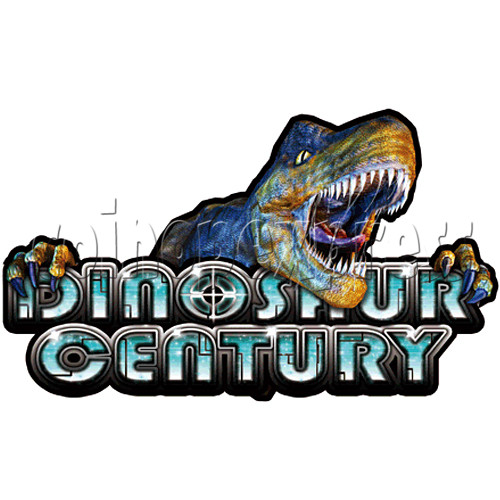 Dinosaur Century Video Shooting Game (Joystick Version) 30458
Dinosaur Century Video Shooting Game (Joystick Version) 30459
Dinosaur Century Video Shooting Game (Joystick Version) 30460
Dinosaur Century Video Shooting Game (Joystick Version) 30461
Dinosaur Century Video Shooting Game (Joystick Version) 30462
Dinosaur Century Video Shooting Game (Joystick Version) 30463
Please Note: there is minimum order of $200USD (more info)