Star Horse 3 Season II - Blaze of Glory
About Star Horse 3 Season II - Blaze of Glory
Star Horse 3 Season II - Blaze of Glory is the updated version of horse racing medal game from Sega. The new version adds new Race Program: Local dirt track and European Triple Crown line with higher 1993, 1998, and 2005 popular questionnaire. And the Dart line is enriched.

In Memorial Race, if the player wins, memorial request will be acquired, player can earn special items and any special wallpaper by collecting a certain number of the Memorial medal.

Satellite meter of the top of the screen can accumulate by buying the "Colors" betting or hit the nail on the head, progressive meter challenge becomes maximum. In the new "Premier Cup", the race takes place over one week, the final is simultaneously nationwide relay, vote for WIN5.

Star Horse 3 Season II - Blaze of Glory comes with a variety of new functions, Partner function, Backside cache Legend mode, Double Chance, etc. When to hold HGP, the JGP was reviewed. In addition, confirmation of the middle rank and strategy instruction is available.
Star Horse 3 Season II - Blaze of Glory Product Details
horse racing medal game
player: 1~18 players
new Race Program: Local dirt track and European Triple Crown line
memorial quest in memorial race
colors popular evolution
partner function
backside cache Legend mode
Star Horse 3 Season II - Blaze of Glory Other Details
| | |
| --- | --- |
| Product ID: | 009531 |
| Item Type: | Medal Games |
| Manufacturer: | Sega |
| Country: | Japan |
| Year Released: | 2013 |
Star Horse 3 Season II - Blaze of Glory Images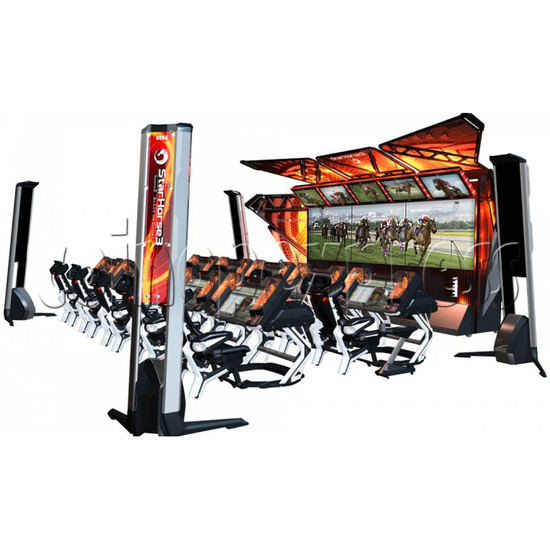 Star Horse 3 Season II - Blaze of Glory 30305
Star Horse 3 Season II - Blaze of Glory 30306
Star Horse 3 Season II - Blaze of Glory 30307
Star Horse 3 Season II - Blaze of Glory 30308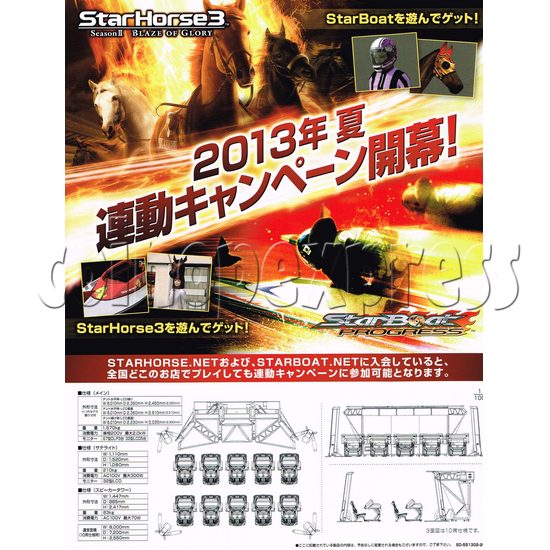 Star Horse 3 Season II - Blaze of Glory 30309
Star Horse 3 Season II - Blaze of Glory 30310
Star Horse 3 Season II - Blaze of Glory 30311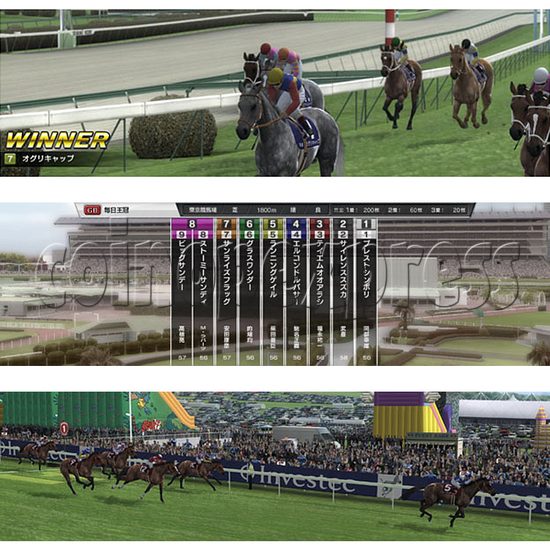 Star Horse 3 Season II - Blaze of Glory 30312
Star Horse 3 Season II - Blaze of Glory 30313
Please Note: there is minimum order of $200USD (more info)