Go by Train (Densha De Go 15th anniversary) arcade game
About Go by Train (Densha De Go 15th anniversary) arcade game
Densha De Go 15th is a new upright arcade machine by using card to play with impression of train driving simulation game to celebrate Densha de Go's 15th anniversary from Taito released in 2012.

This arcade game features with a level on the left and honk a horn button, and powerful various courses, such as the ancient capital city and the suburbs, enjoys as a realistic driving train experience.

This machine is enjoy card games operation system to skillfully drive the train in a timely, precise, and efficient manner, and with the card will be in the form of the "rear" "middle" "top" for each train.
Go by Train (Densha De Go 15th anniversary) arcade game Product Details
train simulator arcade game
player: single player
with game card system
control by levels and horn button
high quality coin selector installed
Go by Train (Densha De Go 15th anniversary) arcade game Other Details
| | |
| --- | --- |
| Product ID: | 009220 |
| Item Type: | Medal Games |
| Manufacturer: | Taito |
| Country: | Japan |
| Year Released: | 2012 |
Go by Train (Densha De Go 15th anniversary) arcade game Images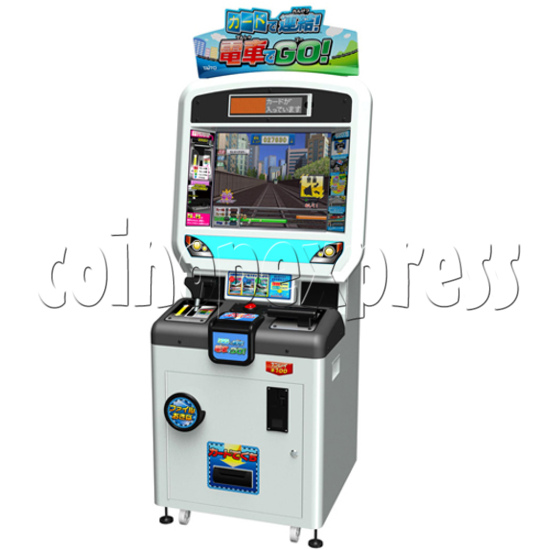 Go by Train (Densha De Go 15th anniversary) arcade game 28459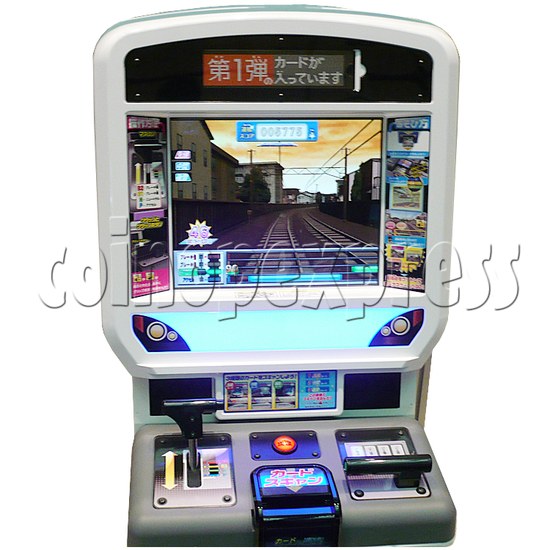 Go by Train (Densha De Go 15th anniversary) arcade game 28460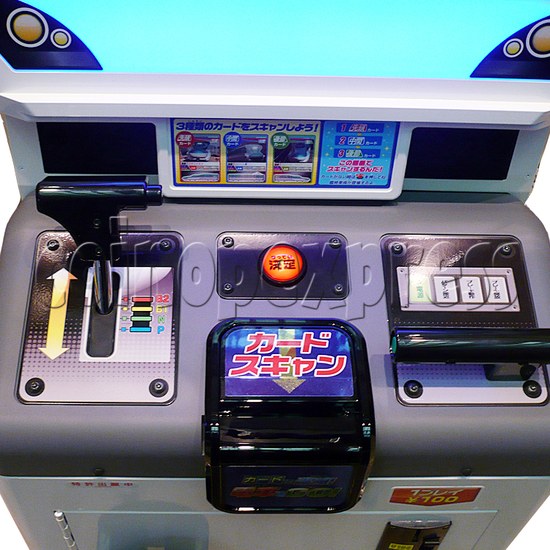 Go by Train (Densha De Go 15th anniversary) arcade game 28461
Go by Train (Densha De Go 15th anniversary) arcade game 28462
Go by Train (Densha De Go 15th anniversary) arcade game 28463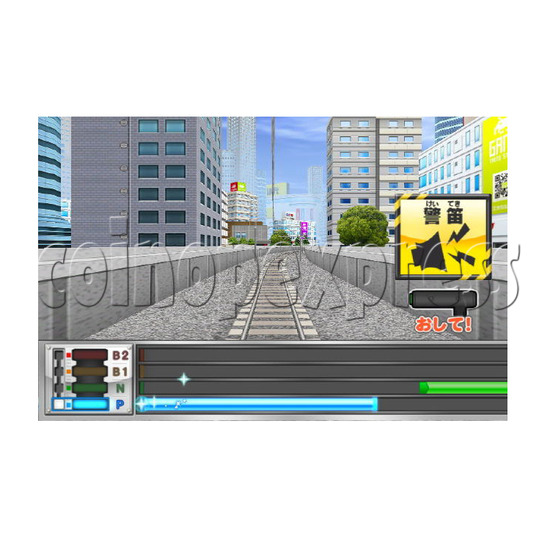 Go by Train (Densha De Go 15th anniversary) arcade game 28464
Go by Train (Densha De Go 15th anniversary) arcade game 28465
Go by Train (Densha De Go 15th anniversary) arcade game 28466
Go by Train (Densha De Go 15th anniversary) arcade game 28467
Go by Train (Densha De Go 15th anniversary) arcade game 28468
Go by Train (Densha De Go 15th anniversary) arcade game 28469
Go by Train (Densha De Go 15th anniversary) arcade game 28470
Please Note: there is minimum order of $200USD (more info)