Adventure Castle Ticket Redemption Arcade Game Machine 4 Players
About Adventure Castle Ticket Redemption Arcade Game Machine 4 Players
Adventure Castle Ticket Redemption Arcade Game Machine 4 Players is a luck ticket redemption machine, to drop a coin into the machine to make other coins fall to win tickets machine, with colorful flash LED light striking appearance, can two units play for two players at the same time. In a simple game by inputting coin & pressing "start" buttons to launch tokens, then players according to tokens location to get corresponding lottery tickets or challenge JACKPOT bonus to win more lottery tickets.

Castle Adventure features with a rotation gate hole to trigger mini ball game, ball falling from nails or drop into holes of mini ferris wheel game or drop down onto the high quality mini coin pusher platform to make coin falling down to win tickets; The design theme with castle & appearance fashion of the atmosphere with gold body can attract players' eyeball to challenge JACKPOT bonus.

The game is simple, easy to play, to give the players well easily winning feeling;

How To Play:
- insert coin to let it slide from the coin chute or press "START" button to launch coin start game;
- if the coin falls into the hole of rotation gates to trigger mini ball game to win a chance to play nails board game and mini ferris wheel game to win JACKPOT bonus;
- the mini balls game to trigger the ball dropping down from nails, if drop down to right or left side induction section to win corresponding tickets;
- if to make the ball jump into the hole of a mini rotation ferris wheel, according to the holes to decide how many tickets you can get;
- if the ball drop into the hole of "King" on the rotation ferris wheel, to get a chance to win big Jackpot bonus tickets;
- if the coin fall out to fall into the hole of gate, then the coin will be dropped down the platform, then will automatically push tokens/coins into the below platform, then will get corresponding lottery tickets, at the same time also the game is over.
Adventure Castle Ticket Redemption Arcade Game Machine 4 Players Product Details
coin pusher game tickets redemption machine
voltage: 110/220V
player: 1~4 players
castle design theme and flashing LED lighting around
circulation lottery tickets machine
with coin chute and mini coin pusher system
balls/marbles with mini Ferris wheel to win bonus ticket
with rotation gates to trigger mini ferris wheel game
high quality ticket dispenser installed
Adventure Castle Ticket Redemption Arcade Game Machine 4 Players Other Details
| | |
| --- | --- |
| Product ID: | 009936 |
| Item Type: | Medal Games |
| Manufacturer: | IGS |
| Country: | China (ex factory) |
| Year Released: | 2015 |
Adventure Castle Ticket Redemption Arcade Game Machine 4 Players Images
Adventure Castle Ticket Redemption Arcade Game Machine 4 Players 34058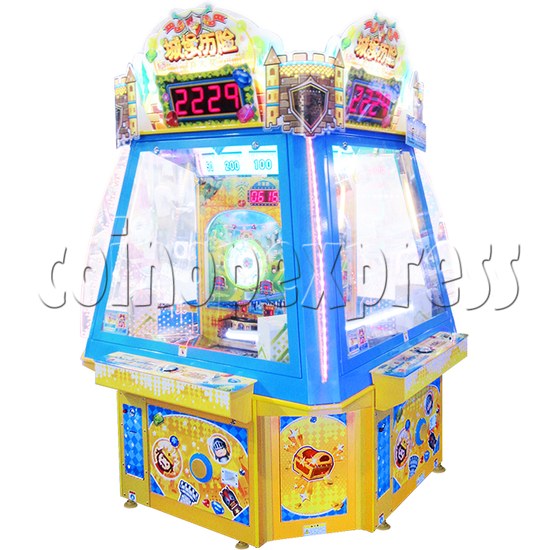 Adventure Castle Ticket Redemption Arcade Game Machine 4 Players 34059
Adventure Castle Ticket Redemption Arcade Game Machine 4 Players 34060
Adventure Castle Ticket Redemption Arcade Game Machine 4 Players 34061
Adventure Castle Ticket Redemption Arcade Game Machine 4 Players 34062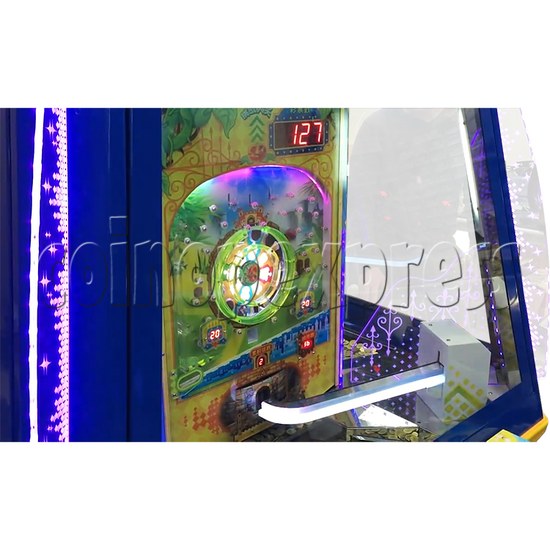 Adventure Castle Ticket Redemption Arcade Game Machine 4 Players 34063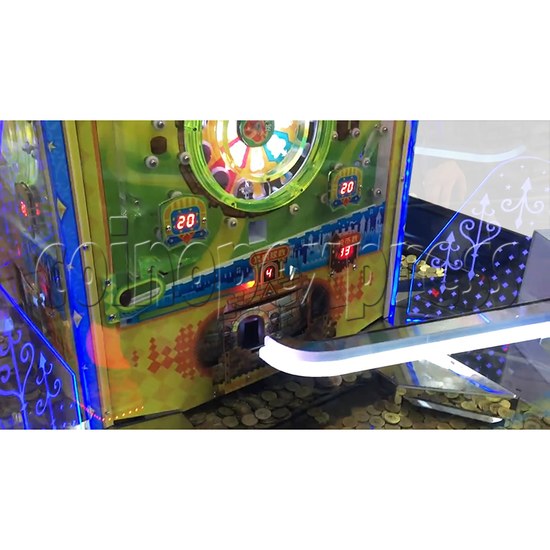 Adventure Castle Ticket Redemption Arcade Game Machine 4 Players 34064
Adventure Castle Ticket Redemption Arcade Game Machine 4 Players 34065
Adventure Castle Ticket Redemption Arcade Game Machine 4 Players 34066
Adventure Castle Ticket Redemption Arcade Game Machine 4 Players 34067
Adventure Castle Ticket Redemption Arcade Game Machine 4 Players 34068
Adventure Castle Ticket Redemption Arcade Game Machine 4 Players 34069
Adventure Castle Ticket Redemption Arcade Game Machine 4 Players 34070
Adventure Castle Ticket Redemption Arcade Game Machine 4 Players 34071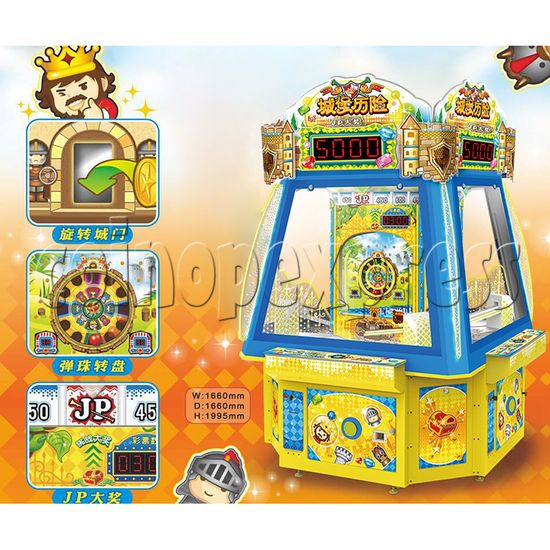 Adventure Castle Ticket Redemption Arcade Game Machine 4 Players 34072
Adventure Castle Ticket Redemption Arcade Game Machine 4 Players 34073
Adventure Castle Ticket Redemption Arcade Game Machine 4 Players 34074
Adventure Castle Ticket Redemption Arcade Game Machine 4 Players 34075
Please Note: there is minimum order of $200USD (more info)