Juggle Ball Jumping Ticket machine
About Juggle Ball Jumping Ticket machine
Juggle Ball Jumping Ticket machine is a fun magician theme hammer game, featuring with a big magic cap shaped built-in a press-button on player station for easy of play, which player quickly hammer on to push the ball bounces into each of five scoring magic caps and reward with corresponding ticket.

There are five scoring magic caps in two rows, each is for different scores to winner.

HOW TO PLAY:
- insert coins and start game;
- the player must catch time and use hammer to hit the press-button to throw the ball into the magic caps.
- if the ball correctly bounces into the magic cap to show out the player wins and gets the corresponding tickets.
Juggle Ball Jumping Ticket machine Product Details
voltage: 110V / 220V
player: single player
a durable hammer
BONUS, time, score LED display
high quality coin selector and ticket dispenser installed
Juggle Ball Jumping Ticket machine Other Details
| | |
| --- | --- |
| Product ID: | 009271 |
| Item Type: | Hammer & Punch machines |
| Country: | China (ex factory) |
Juggle Ball Jumping Ticket machine Images
Juggle Ball Jumping Ticket machine 28706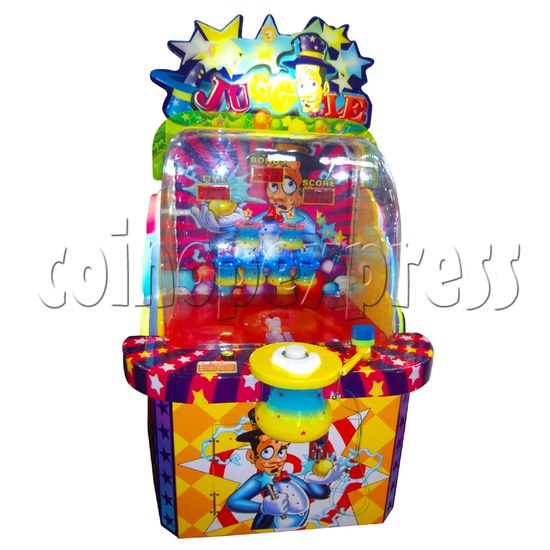 Juggle Ball Jumping Ticket machine 28707
Juggle Ball Jumping Ticket machine 28708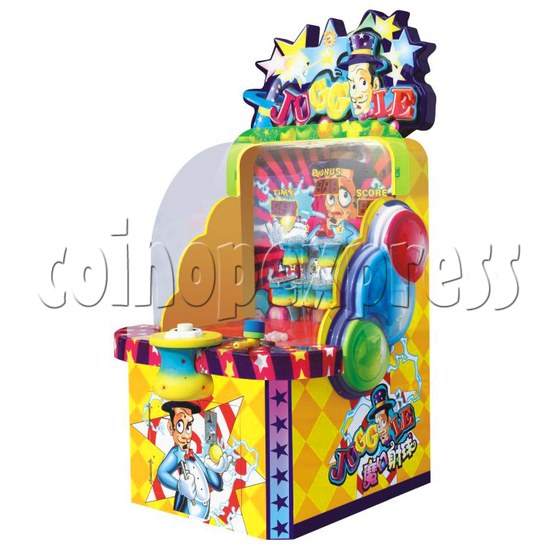 Juggle Ball Jumping Ticket machine 28709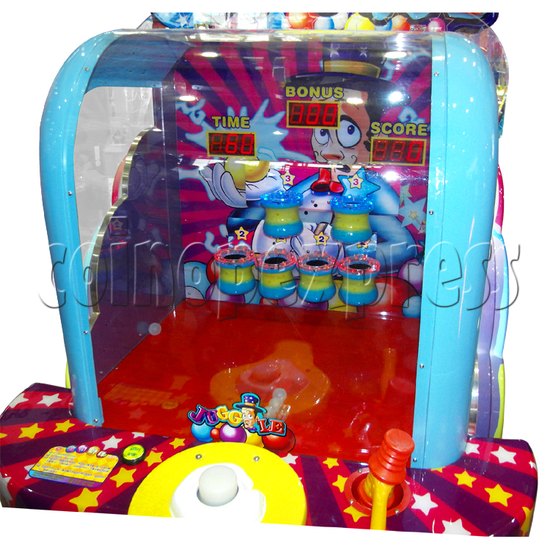 Juggle Ball Jumping Ticket machine 28710
Please Note: there is minimum order of $200USD (more info)