Punch Machine: 32" LCD live boxing
About Punch Machine: 32" LCD live boxing
32" LCD Live Boxing Punch Machine is a powerful strength competition machine. Beautiful design for single or twin players competition.

There are 3 levels for this punch machine. Player needs to wear a boxing glove that provide from the machine and punch the hitting pad as hard as they can to earn scores, redemption tickets will come out corresponding to player's score.
Punch Machine: 32" LCD live boxing Product Details
Product Specifications:


Voltage: AC110/AC220V
setup with 32" LCD screen
player: 1 or 2 players
high quality coin selector and ticket dispenser installed
with a pair of boxing gloves
How To Play


Insert coin to start game.
Two play mode:
Single mode that player hit objects in the game;
Match mode that two players fight each other.
Take photos for player before every game.
There are three chance to hit for every play, record the strength value every hit, and pass the game whenever the total strength reach a level or win the opponent.
Reward tickets according to player's score.
Punch Machine: 32" LCD live boxing Other Details
| | |
| --- | --- |
| Product ID: | 008307 |
| Item Type: | Hammer & Punch machines |
| Country: | China (ex factory) |
Punch Machine: 32" LCD live boxing Images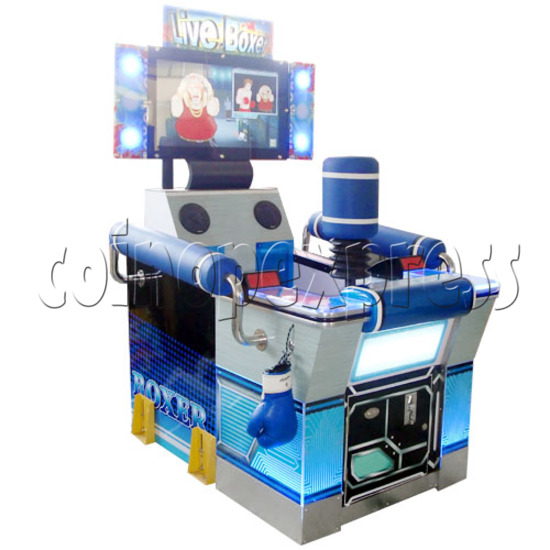 Punch Machine: 32" LCD live boxing 23150
Punch Machine: 32" LCD live boxing 24021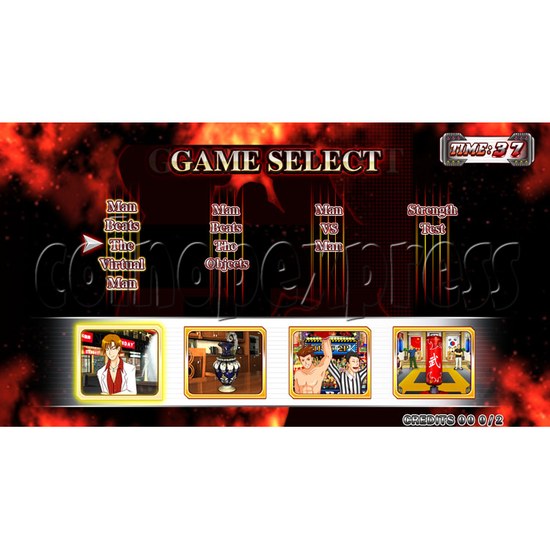 Punch Machine: 32" LCD live boxing 24022
Punch Machine: 32" LCD live boxing 24023
Punch Machine: 32" LCD live boxing 24024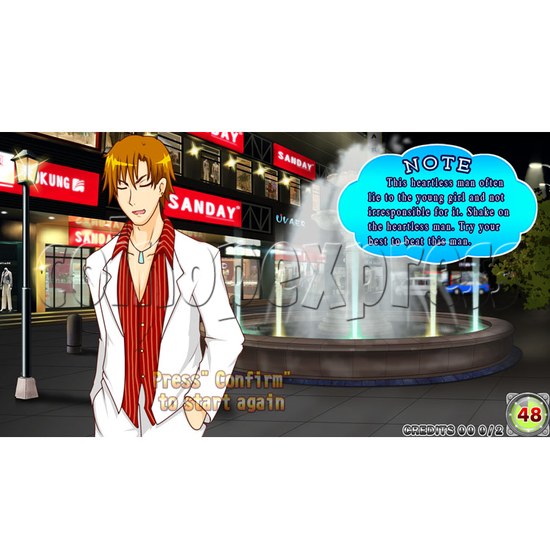 Punch Machine: 32" LCD live boxing 24025
Punch Machine: 32" LCD live boxing 24026
Punch Machine: 32" LCD live boxing 24027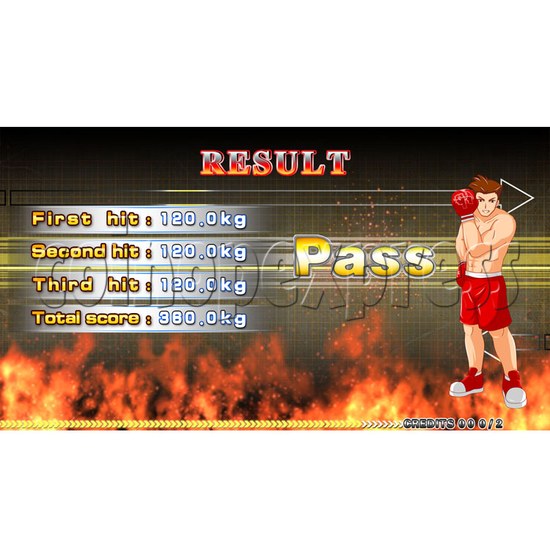 Punch Machine: 32" LCD live boxing 24028
Punch Machine: 32" LCD live boxing 24029
Punch Machine: 32" LCD live boxing 24030
Punch Machine: 32" LCD live boxing 24031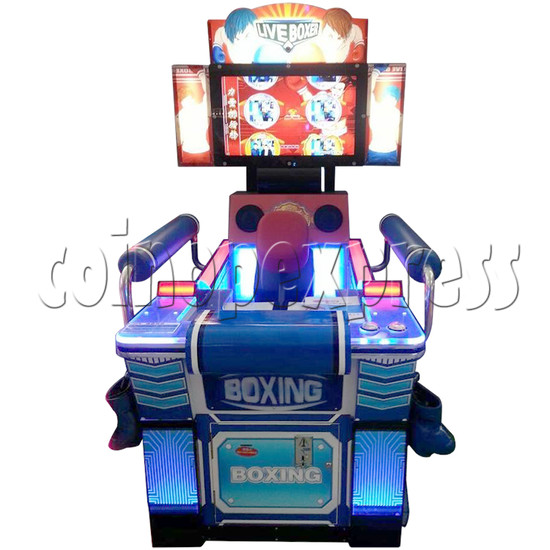 Punch Machine: 32" LCD live boxing 32851
Punch Machine: 32" LCD live boxing 32852
Punch Machine: 32" LCD live boxing 32853
Punch Machine: 32" LCD live boxing 32854
Please Note: there is minimum order of $200USD (more info)