About Boxing Mania
Based around the manga/anime Ashita no Joe(Legend of Success Joe). Konami brings a boxing simulation game, that bears comparsion to the ultra successful line of music/dance games.

The player puts on a pair of boxing gloves and becomes Joe. A nobody trained to take on the world's greatest boxers. The action takes place on the video monitor and instructs the player on which of the pads to hit(4 gloves targets and one head target).

Successful strikes will wear down the opponents and eventually defeat him. While this is happening, like in a real fight the opponent is also throwing punches. The machine will instruct the player to dodge to avoid the opponents blows.

The machine through a series of sensors will judge wether the player managed to dodge the punch. If the player take too much damage, Joe falls and player must hit the get up target to revive. Failing to do so, ends the game for Joe and the player.

The game also features skill levels, Easy, Normal, Hard and Pro.
Boxing Mania Product Details
Boxing Mania Other Details
| | |
| --- | --- |
| Product ID: | 000571 |
| Item Type: | Hammer & Punch machines |
| Manufacturer: | Konami |
| Country: | Japan |
| Year Released: | 1991 |
Boxing Mania Images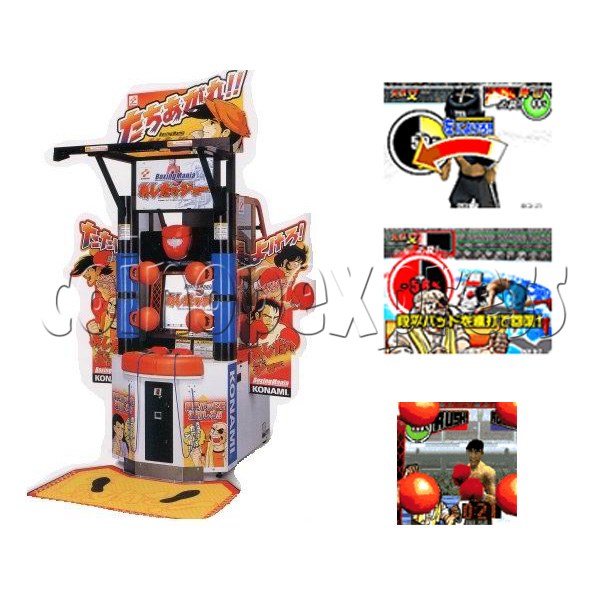 Boxing Mania 7243
Please Note: there is minimum order of $200USD (more info)