Seafood Paradise 2 Plus arcade machine ( 8 players)
About Seafood Paradise 2 Plus arcade machine ( 8 players)
Seafood Paradise 2 Plus arcade machine ( 8 players) is an advanced version fish hunter video game from Seafood paradise series game, is a 8 player control panel, perfect ocean theme to add puffer fish, greedy fish and with new activation function to active the profitable scores by factory default setting, plays exciting fish hunter game play to catch as many and more profitable fish as possible to win points for the biggest payout.

Seafood paradise 2 plus version comes with the same as the previous Seafood paradise 2 games.

- Special fish:
a) add puffer fish: to catch the light puffer fish, to obtain an iron-bomb;
b) add greedy fish, increase their rate by predation. 200-600 times, can eat fish under 10 times rate;
c) increase whale with multiple function, red whale 100 to 300 times, gold whale 300 to 600 times;
d) retain octopus, shot at the light-up octopus and can trigger off thunder
e) retain frozen stopwatch, itself 20 times. Shoot at it to get double points and frozen the fish around;
f) retain Pikachu, shoot at it to trigger a chain lightning
g) cancellation of the Snake

- Special weapons, through a random game to obtain:
a) retain the energy cannon, capable of firing 30 seconds for free
b) retain cycle power grid, the grid can emit a shock for a long time, the position can move at any time
c) retain invincible bomb, full-screen bombing

- New feature:
* increase in activation function. You can active the profitable scores by factory default setting, after reaching, you need to enter an activation code. As with marketing.
Seafood Paradise 2 Plus arcade machine ( 8 players) Product Details
advanced version fish hunter video game
voltage: 110V / 220V
player: 1~8 players
with 3D ocean graphic display
high definition 58 inch LCD screen
key in/out function available
mini-games features appear at random throughout the game
high quality coin selector installed
bill acceptor/printer for option
Seafood Paradise 2 Plus arcade machine ( 8 players) Other Details
| | |
| --- | --- |
| Product ID: | 009892 |
| Item Type: | Fish Machines |
| Country: | China (ex factory) |
| Notes: | 58" English 6 players cabinet can be added with bill acceptors or printer for option, please check more details from our sales. |
Seafood Paradise 2 Plus arcade machine ( 8 players) Images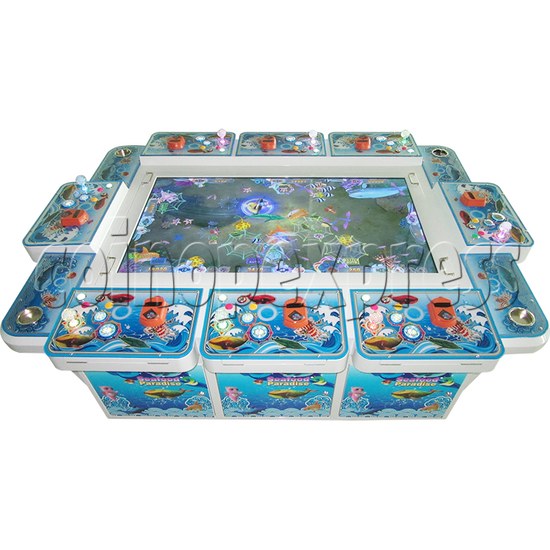 Seafood Paradise 2 Plus arcade machine ( 8 players) 33546
Seafood Paradise 2 Plus arcade machine ( 8 players) 33547
Seafood Paradise 2 Plus arcade machine ( 8 players) 33548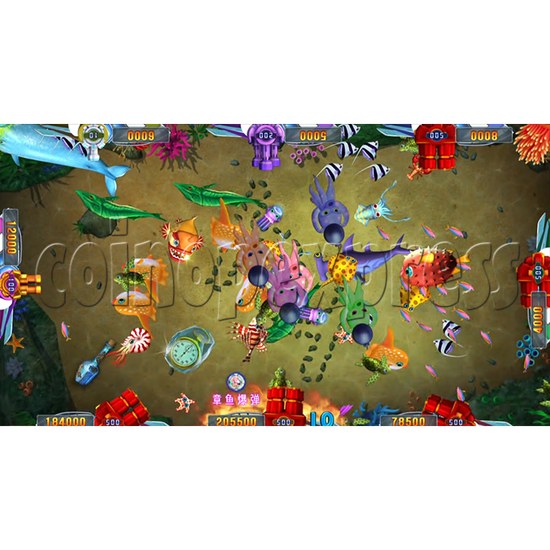 Seafood Paradise 2 Plus arcade machine ( 8 players) 33549
Seafood Paradise 2 Plus arcade machine ( 8 players) 33550
Seafood Paradise 2 Plus arcade machine ( 8 players) 33551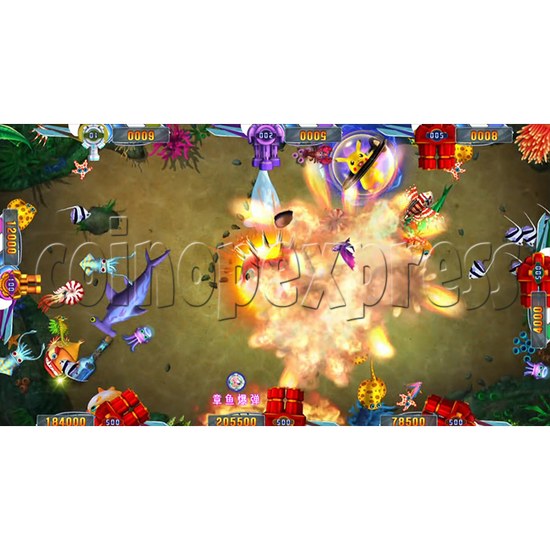 Seafood Paradise 2 Plus arcade machine ( 8 players) 33552
Seafood Paradise 2 Plus arcade machine ( 8 players) 33553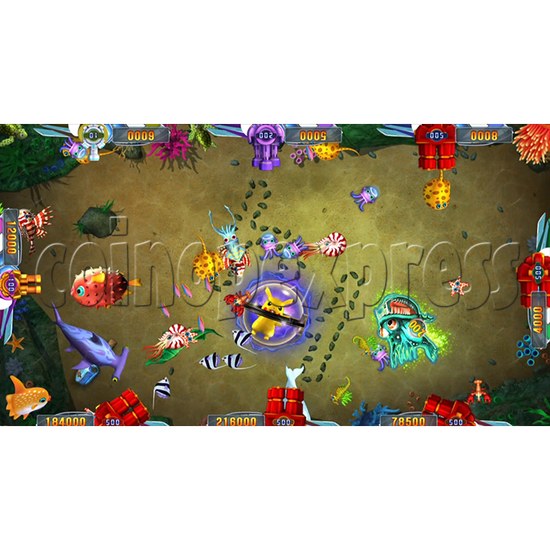 Seafood Paradise 2 Plus arcade machine ( 8 players) 33554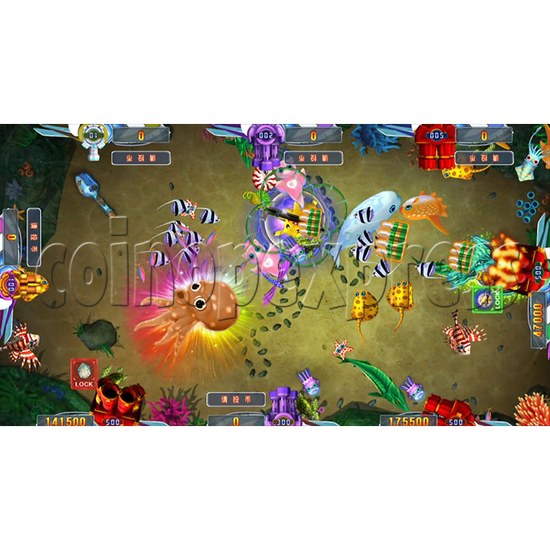 Seafood Paradise 2 Plus arcade machine ( 8 players) 33555
Seafood Paradise 2 Plus arcade machine ( 8 players) 33556
Seafood Paradise 2 Plus arcade machine ( 8 players) 33557
Seafood Paradise 2 Plus arcade machine ( 8 players) 33558
Seafood Paradise 2 Plus arcade machine ( 8 players) 33559
Seafood Paradise 2 Plus arcade machine ( 8 players) 33560
Please Note: there is minimum order of $200USD (more info)