Ace Angler Fish Arcade Machine
About Ace Angler Fish Arcade Machine
Ace Angler Fish Arcade Machine is a 6 player fishing game redemption machine released from Namco, that adds with actively fishing rods controller. These fishing rod controllers offer both vibration and force-feedback reel, with the game adding more than 50 types of fish swinging displays on the two 42 inch screen stages, over 4 scenes, different levels and different rod options. Plays with exciting realistic fishing enjoyment, try to catch various fishes as many and as tough fish as to win more tickets output.

The unique fishing rod controller is vibrates when a fish bites, and the force feedback makes the reel feel heavier, it is mounted with a "thunder bolts" buttons on the rod controller, use one point to unleash a thunder bolt to give the fish an electric shock and thunder bolts are your trump card against the toughest fish, adding even more realism to the simulator.

There are over 50 types of fish arranged into five classes:
* Normal Class: ordinary fish. Worth 2~10 points;
* Super Class: large fish. Worth 10~22 points;
* Special Super Class: large fish with different shadow shapes. Worth 10~22 points
* Gold Class: Rare fish, gold-colored fish. Worth 30~35 points
* Monster Class: Gigantic fish, at the end of each stage, huge "Monster Class" fish appear (100pts), the dynamic battle between the players and these monster class fish gives each stage an exciting climax.

There are also three kinds of rods for players to use, which can be purchased with points:
* Normal Rod (costs 3pts)
* Super Rod (costs 5pts)
* Monster Rod (costs 7pts)

Each road has an effect on the bite rate and catch rate for the various fish shadow types. The ability to purchase different rods gives players a sense of customization.

There are also three stages which have different types of fish for players to catch, and switch every eight minutes, including:
* The Coral Reef stage.
* The Blue Hole stage.
* The Underwater Ruins stage.

How to play:
- insert coins and choose the rod to start game;
- use the fishing rod to cast your float;
- when a fish takes the bait, wind the reel to pull it in;
- use thunder bolts to weaken the fish;
- land the fish to get points for related tickets.
Ace Angler Fish Arcade Machine Product Details
Fishing simulation game
Voltage: 110V/220V
Player: 1~6 players
6 players standard cabinet
Two high definition 42 inch LCD screen
Catch more fishes to get points
6 unique fishing rods controller installed
50 types of fish to catch across three stages
High quality coin selector and ticket dispenser installed
Used and good working reconditioned machine
With 14 days warranty
Ace Angler Fish Arcade Machine Other Details
| | |
| --- | --- |
| Product ID: | 010767 |
| Item Type: | Fish Machines |
| Manufacturer: | Universal |
| Country: | China |
| Year Released: | 2015 |
Ace Angler Fish Arcade Machine Images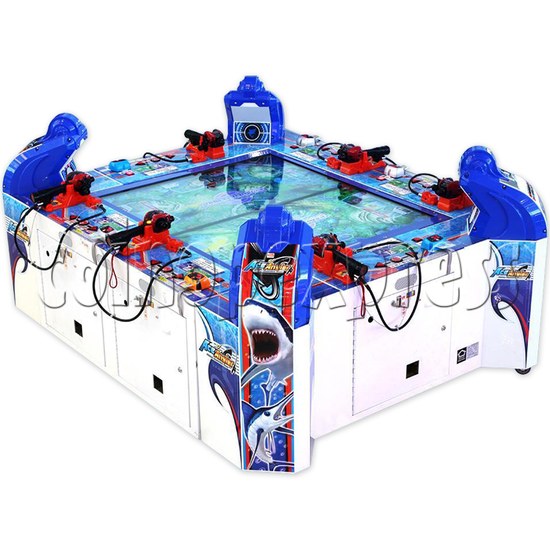 Ace Angler Fish Arcade Machine - angle view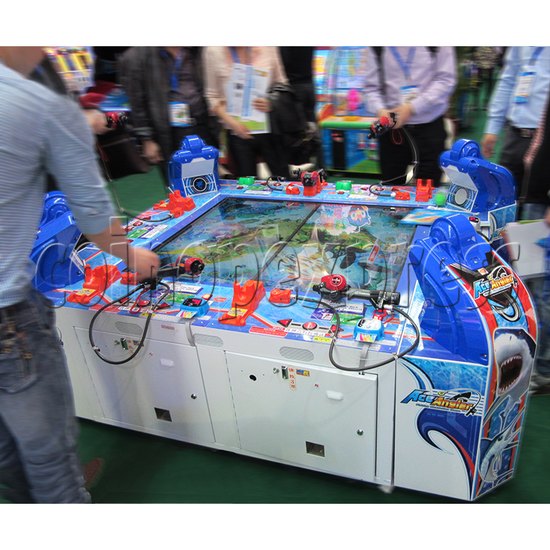 Ace Angler fishing simulation arcade machine (6 players) - play view 1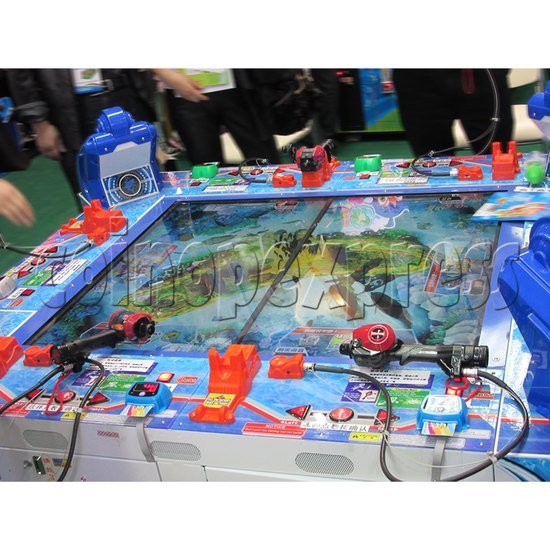 Ace Angler fishing simulation arcade machine (6 players) - play view 2
Ace Angler Fish Arcade Machine - catalogue 1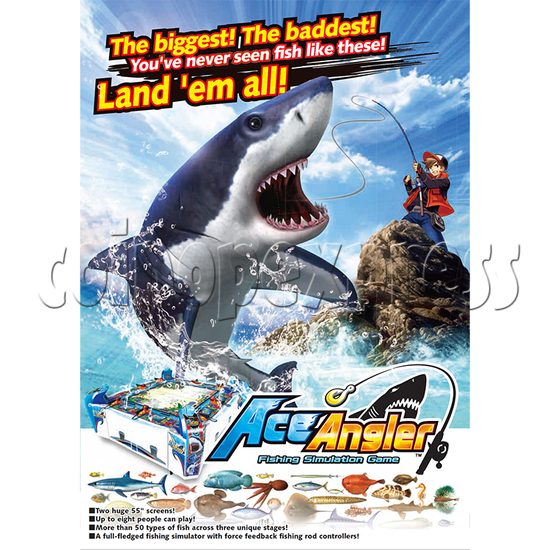 Ace Angler Fish Arcade Machine - catalogue 2
Ace Angler Fish Arcade Machine - gameplay
Ace Angler Fish Arcade Machine - fish types
Ace Angler Fish Arcade Machine - blue hole stage
Ace Angler Fish Arcade Machine - coral reef stage
Ace Angler Fish Arcade Machine - sunken ship stage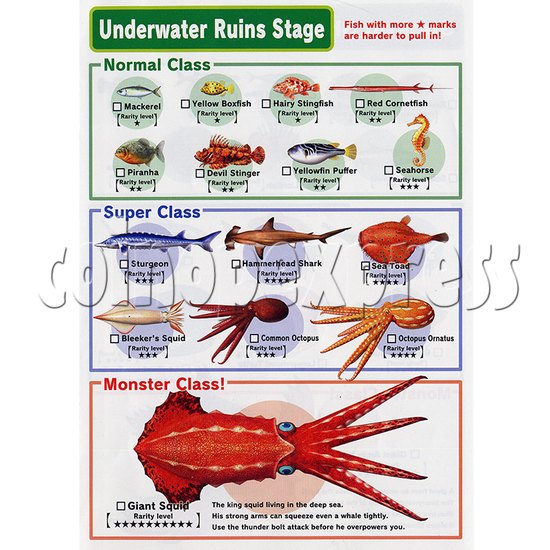 Ace Angler Fish Arcade Machine - underwater ruins stage
Please Note: there is minimum order of $200USD (more info)