Ocean king 2 Fish Hunter Machine ( 6 players) - Ocean Monster
About Ocean king 2 Fish Hunter Machine ( 6 players) - Ocean Monster
Ocean king 2 Fish Hunter Machine ( 6 players) - Ocean Monster is the upgrade version from English version Ocean king 2 series, is a 6 players cabinet with 58 inch high definition LCD screen, especially for individual play or multi-players games, advanced with 3 different kinds of bomb crabs to have more chances and pleasantly surprised to catch fish, including Super Bomb Crab, Laser Crab, Drill Crab.

Super Bomb Crab: catching a Super Bomb Crab will trigger the chained bomb attack in a wide explosion and may have a chance to help to catch the fish.

Laser Crab: catching a Laser Crab, there will be able to get a shot for Laser beam during the limit time.

Drill Crab – when caught the Drill Crab fires multiple drills around the playfield, giving players more chances to catch fish. After a while the drill explodes affecting and/or catching even more fish within range.

Other mini games, as following:

Lightning Chain – catching one of the following fish will trigger the lightning chain effect and start catching other fish automatically until it runs out: Clown Fish, Flying Fish, Butterfly Fish, Lionfish, Fugu, Flatfish, Spearfish, Lobster, and Octopus. Players receive the value of all fish caught.

Vortex Fish – catching one of the following fish will trigger the Vortex effect and suck all the other fish of it's kind on the playfield into a whirl pool: Flying Fish, Lionfish, Lantern Fish, Clown Fish, Spearfish, Butterfly Fish, Flatfish, Fugu, Lobster, Octopus, Sea Turtle, and Saw Shark.

Fire Storm – is a one player game awarded at random, in which the player will receive a flamethrower that causes extreme damage to fish and multiplies their values. The weapon is available for a limited time only, though players can also obtain additional time and multiply their score during the game.

Golden Treasures – this multi-players game gives players a special searchlight to look for the Imperial Whale and the Golden Fish. Catching these fish will award high scores to players, and they may also get a roulette treasure box that adds in or multiplies the total scores.
Ocean king 2 Fish Hunter Machine ( 6 players) - Ocean Monster Product Details
fish hunter medal game
voltage: 110V / 220V
6 players video redemption
58 inch high solution LCD screen with amazing 3D graphics
joystick and push buttons controls
Ocean king 2 Fish Hunter Machine ( 6 players) - Ocean Monster Other Details
| | |
| --- | --- |
| Product ID: | 009979 |
| Item Type: | Fish Machines |
| Manufacturer: | IGS |
| Country: | China |
| Year Released: | 2016 |
Ocean king 2 Fish Hunter Machine ( 6 players) - Ocean Monster Images
Ocean king 2 Fish Hunter Machine ( 6 players) - Ocean Monster 34407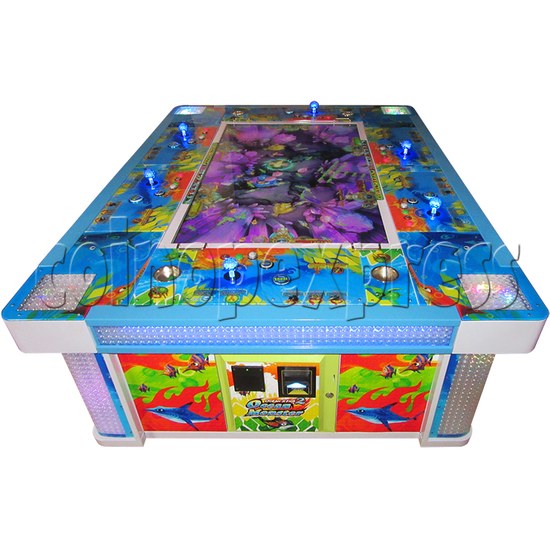 Ocean king 2 Fish Hunter Machine ( 6 players) - Ocean Monster 34408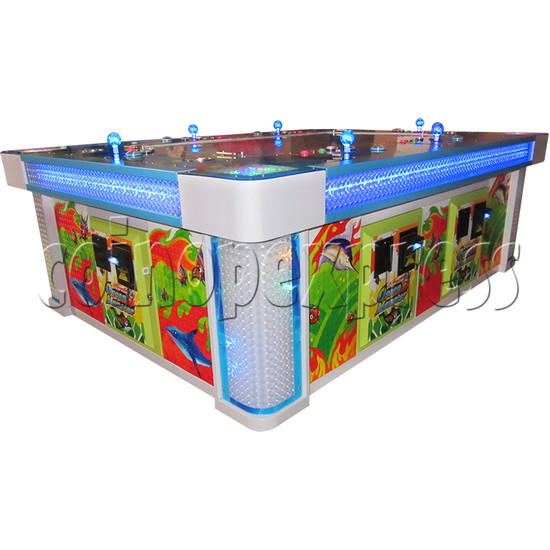 Ocean king 2 Fish Hunter Machine ( 6 players) - Ocean Monster 34409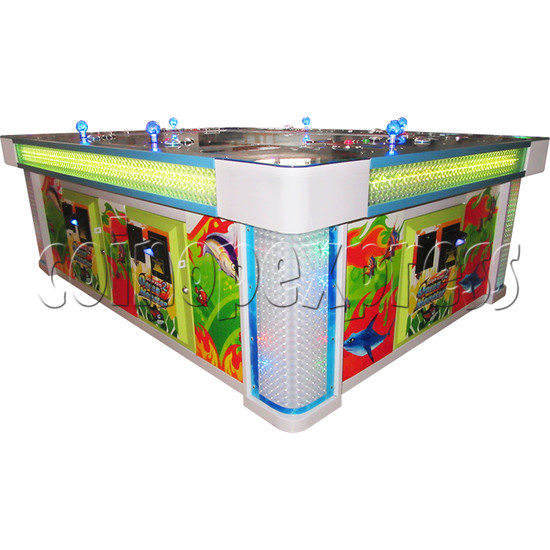 Ocean king 2 Fish Hunter Machine ( 6 players) - Ocean Monster 34410
Ocean king 2 Fish Hunter Machine ( 6 players) - Ocean Monster 34411
Ocean king 2 Fish Hunter Machine ( 6 players) - Ocean Monster 34412
Ocean king 2 Fish Hunter Machine ( 6 players) - Ocean Monster 34413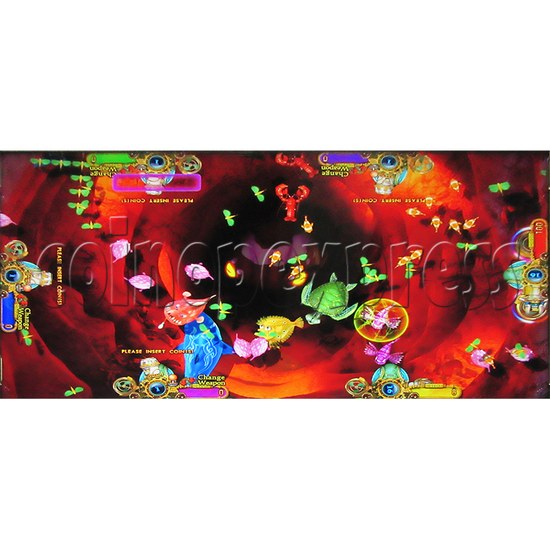 Ocean king 2 Fish Hunter Machine ( 6 players) - Ocean Monster 34414
Ocean king 2 Fish Hunter Machine ( 6 players) - Ocean Monster 34415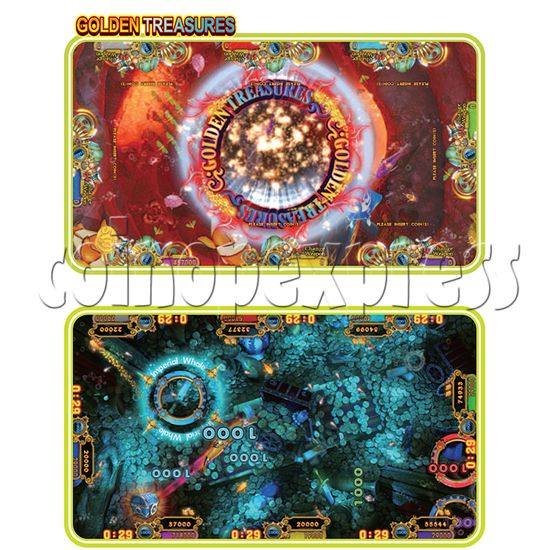 Ocean king 2 Fish Hunter Machine ( 6 players) - Ocean Monster 34416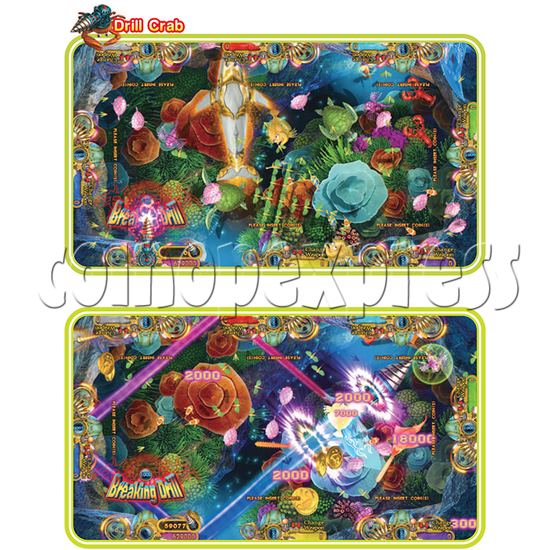 Ocean king 2 Fish Hunter Machine ( 6 players) - Ocean Monster 34417
Ocean king 2 Fish Hunter Machine ( 6 players) - Ocean Monster 34418
Ocean king 2 Fish Hunter Machine ( 6 players) - Ocean Monster 34419
Ocean king 2 Fish Hunter Machine ( 6 players) - Ocean Monster 34420
Ocean king 2 Fish Hunter Machine ( 6 players) - Ocean Monster 34436
Ocean king 2 Fish Hunter Machine ( 6 players) - Ocean Monster 34437
Please Note: there is minimum order of $200USD (more info)