Ocean King Fish Hunter Medal Game (8 players)
About Ocean King Fish Hunter Medal Game (8 players)
Ocean King Fish Hunter Medal Game (8 players) is a fantastic new appealing 8-player video fish hunter game and mounted with latest ocean king software upgrade from fish hunter game machine, with new game play to fire for catch the fish, three types of unique gun weapons and 16 types of various fishes.

There are 16 different kinds of fish in Ocean King game, including:
* Clown Fish
* Snapper
* Lantern Fish
* Devilfish
* Lionfish
* Saw Shark
* Butterfly Fish
* Shark
* Octopus
* Fugu
* Lobster
* Spearfish
* Sea Turtle
* Flounder
* Killer Whale
* Humpback Whale
* Bomb Crab

Players can change their weapon strength from 1 to 3 level powers, with bigger fishing net by high level power and easier to shooting fish.

It features with attractive 3D cabinet graphics and a large high definition LCD screen, thrilling players from every corner.

Ocean King fishing game comes with special features: bomb crab, chain thunder, twister, etc. Each feature has its powerful effect.

Bomb Crab: while BOMB CRAB was captured by player, it will ignite explosion. And player can get extra points after explosion.

Chain Thunder: there are 9 different symbols with Chain Thunder feature, including snapper, clown fish, butterfly fish, etc. while Chain Thunder was captured, player has chance to capture above 9 kinds of fishes appear on screen shot at the same time.

Twister: each kind of Fish has Twister feature, while Twister symbol was captured by player, all fish appears on screen shot will be captured at the same time.
Ocean King Fish Hunter Medal Game (8 players) Product Details
player: 1-8 players
3D graphics cabinet
high definition horizontally LCD screen
8 control panels
power of fishing net can be changed from 1~3 level
Chinese version or English version available
high quality coin selecter and ticket dispenser installed
bill accepter and printer ready for optional
Ocean King Fish Hunter Medal Game (8 players) Other Details
| | |
| --- | --- |
| Product ID: | 009569 |
| Item Type: | Fish Machines |
| Manufacturer: | IGS |
| Country: | China |
| Year Released: | 2013 |
Ocean King Fish Hunter Medal Game (8 players) Images
Ocean King Fish Hunter Medal Game (8 players) 30818
Ocean King Fish Hunter Medal Game (8 players) 31676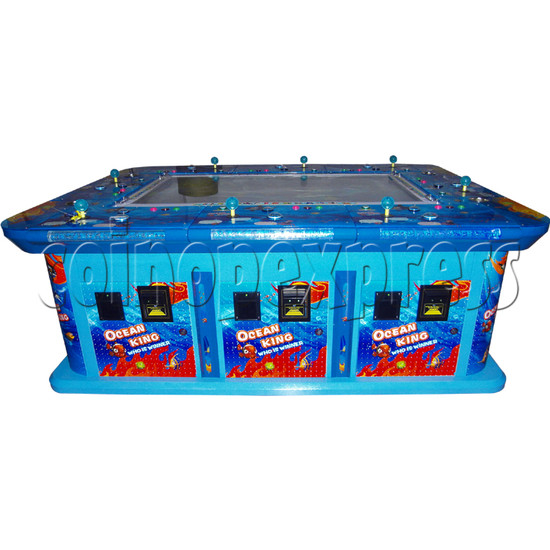 Ocean King Fish Hunter Medal Game (8 players) 31677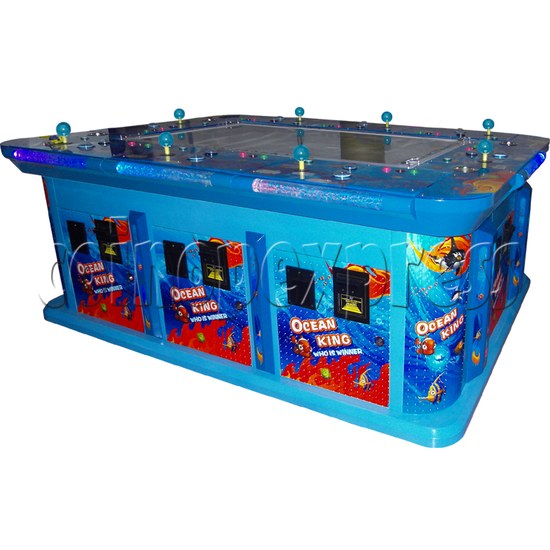 Ocean King Fish Hunter Medal Game (8 players) 31679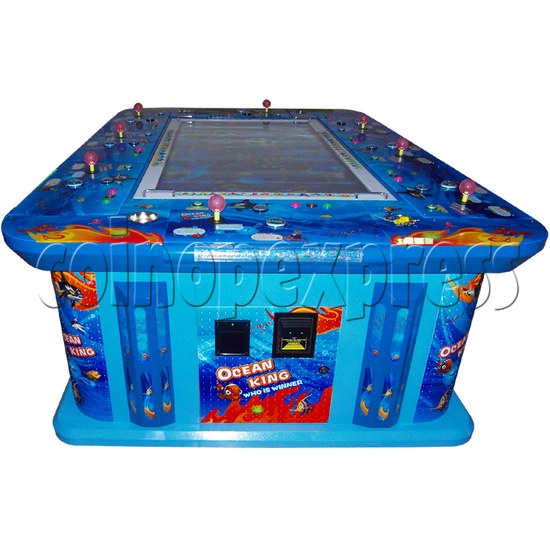 Ocean King Fish Hunter Medal Game (8 players) 31678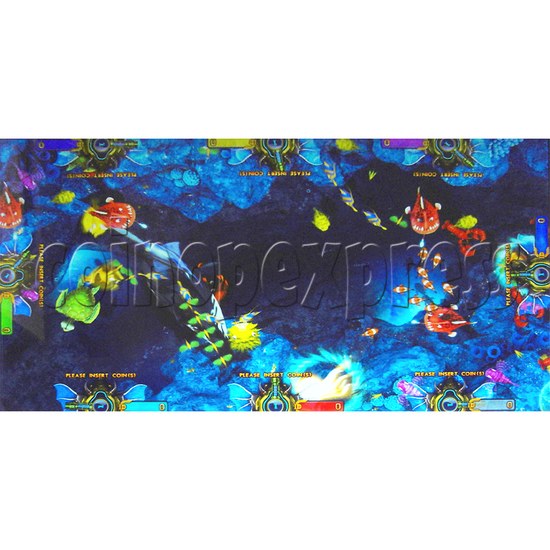 Ocean King Fish Hunter Medal Game (8 players) 31680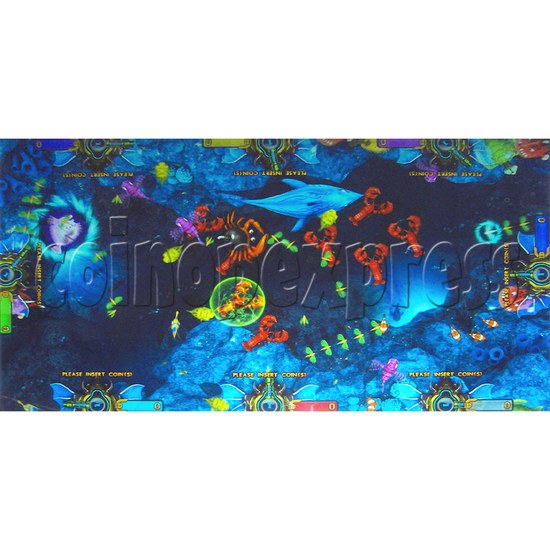 Ocean King Fish Hunter Medal Game (8 players) 31681
Ocean King Fish Hunter Medal Game (8 players) 31682
Ocean King Fish Hunter Medal Game (8 players) 31683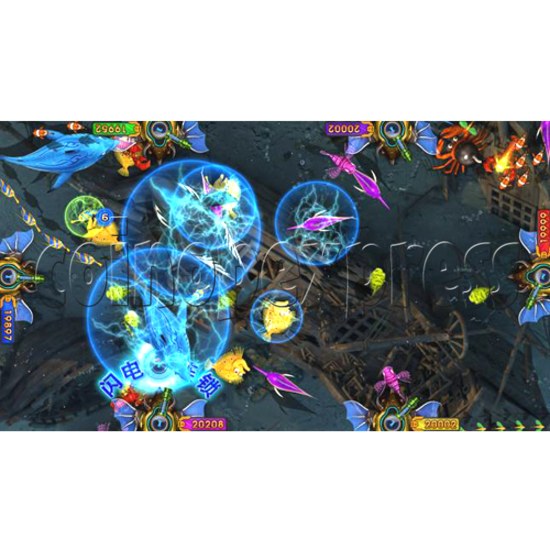 Ocean King Fish Hunter Medal Game (8 players) 31684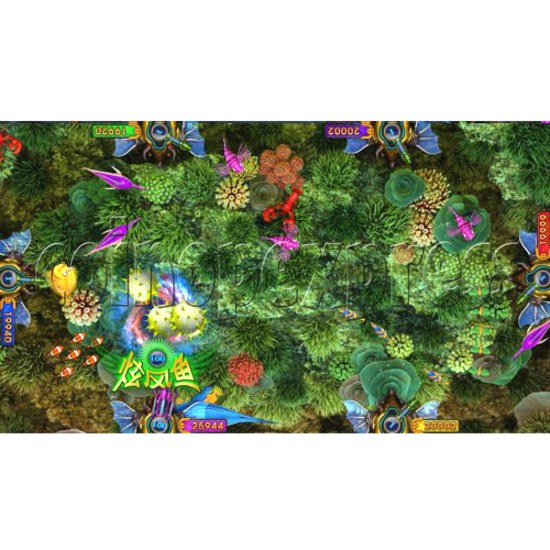 Ocean King Fish Hunter Medal Game (8 players) 31685
Please Note: there is minimum order of $200USD (more info)