Fish Fork Masters Fishing arcade game (2 players)
About Fish Fork Masters Fishing arcade game (2 players)
Fish Fork Masters Fishing arcade game (2 players) is a new type harpoon hunter fishing video ticket redemption game, designs in a 2 players upright cabinet, with a 32 inch high definition horizontally LCD screen, displays with 3D ocean themes graphic, control the fish fork left or right direction and try to catch as more as fish as possible to win points to collect tickets.

Fish Fork Masters games features with a ranking board, with displaying the top 10 in front of each player. If a player's single play gets him/her to the ranking board, he/she will earn extra tickets.

There are several special props during the game play, including Glowing Question Bubble, Extra Time, Super Harpoon, Big Explosion, Useless Boots.

How to play:
- insert coins and press "Start button" to start game;
- player controls the fish harpoon's left right direction by moving the joystick, hitting the "Shoot button" would shoot out a harpoon;
- once a fish gets hit by the harpoon, tickets are dispensed out;
- the more fishes player catches, more tickets output
- the more player plays, the frequency of small games becomes higher.
Fish Fork Masters Fishing arcade game (2 players) Product Details
harpoon hunter fishing game
voltage: 110V / 220V
player: 1~2 players
ocean topic with gorgeous scenes
with 32 inch high definition screen
with nice sound effect
high quantity coin selector and ticket dispenser installed
capsule toys as prizes for option
Fish Fork Masters Fishing arcade game (2 players) Other Details
| | |
| --- | --- |
| Product ID: | 009894 |
| Item Type: | Fish Machines |
| Country: | China (ex factory) |
| Notes: | Fish Fork Masters games can be setup with capsule toys box as prizes output to player, please contact us for more details. |
Fish Fork Masters Fishing arcade game (2 players) Images
Fish Fork Masters Fishing arcade game (2 players) 33587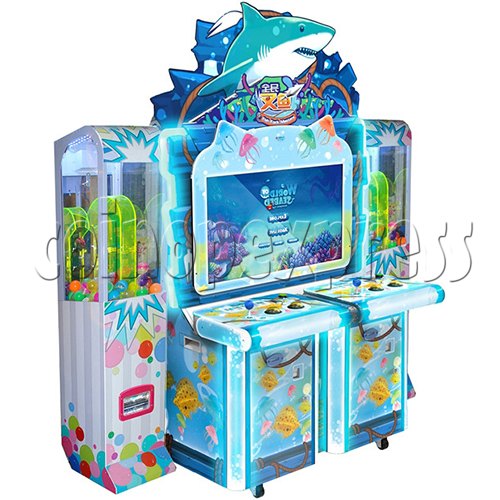 Fish Fork Masters Fishing arcade game (2 players) 33597
Fish Fork Masters Fishing arcade game (2 players) 33589
Fish Fork Masters Fishing arcade game (2 players) 33590
Fish Fork Masters Fishing arcade game (2 players) 33591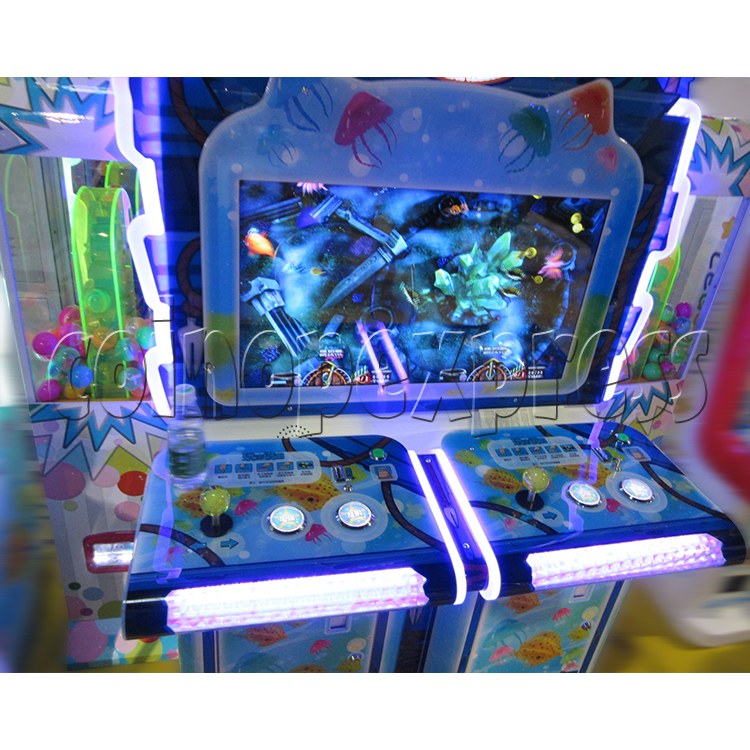 Fish Fork Masters Fishing arcade game (2 players) 33592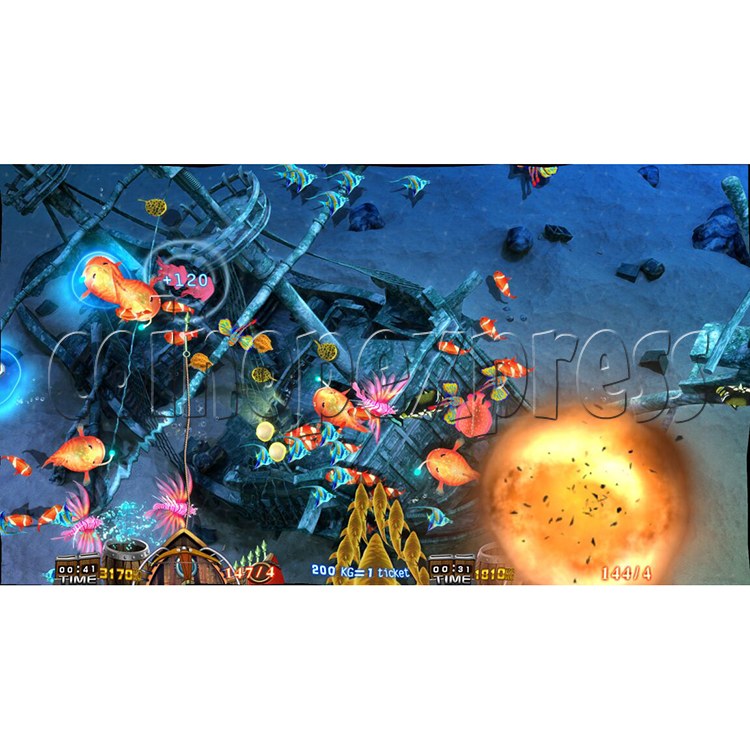 Fish Fork Masters Fishing arcade game (2 players) 33593
Fish Fork Masters Fishing arcade game (2 players) 33594
Fish Fork Masters Fishing arcade game (2 players) 33595
Fish Fork Masters Fishing arcade game (2 players) 33596
Fish Fork Masters Fishing arcade game (2 players) 33562
Fish Fork Masters Fishing arcade game (2 players) 33598
Please Note: there is minimum order of $200USD (more info)