Super Bikes 3 Motorcycle Racing Arcade Game Machine
About Super Bikes 3 Motorcycle Racing Arcade Game Machine
Super Bikes 3 Motorcycle Racing Arcade Game Machine is another popular sequel motorcycle racing game of Super Bikes 2 and manufacturer from Raw Thrills, and it is the latest iteration of the highest-earning motorcycle racing franchise ever: Super Bikes 3, features with a 42 inch high definition Moto GP LCD monitor installed, all-new cabinetry with a bolder, more aggressive look. Featuring 8 all-new tracks and 8 tricked-out bikes, Super Bikes 3 will refresh locations and supercharge income.

Super Bikes 3 Motorcycle Racing Arcade Game Machine is an arcade exclusive video game, design with 8 fierce bikes, 8 killer tracks, 10 unique riders, and can link up to 8 players can play. this newly Super bikes 3 arcade game features with eye-catching cabinet and bright LEDs effect, with 4 outstanding color motorcycle for option.

Super Bikes 3 designs with wind effect from the cabinet as well as a new camera feature that puts player in the game, make this as close to the real motorcycle racing as you can get without wearing a helmet. The motorcycle game can let riders perform mid-air tricks and show off their skills during intense game play.
Super Bikes 3 Motorcycle Racing Arcade Game Machine Product Details
115V/230V
English version
installed with 42" LCD motor GP monitor assembly
cabinet lighting synchronized with in-game actions
cutting edge graphics and sound
online Leader boards
Super Bikes 3 Motorcycle Racing Arcade Game Machine Other Details
| | |
| --- | --- |
| Product ID: | 010600 |
| Item Type: | Driving-Riding Games |
| Manufacturer: | Raw Thrills |
| Country: | China |
| Year Released: | 2019 |
Super Bikes 3 Motorcycle Racing Arcade Game Machine Images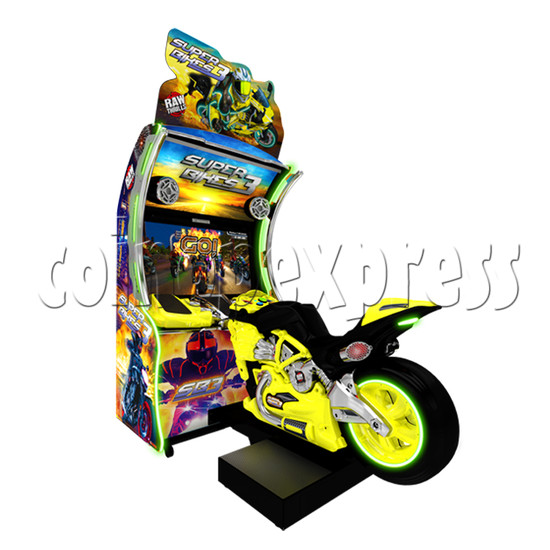 Super Bikes 3 Motorcycle Racing Arcade Game Machine- yellow color
Super Bikes 3 Motorcycle Racing Arcade Game Machine- orange color
Super Bikes 3 Motorcycle Racing Arcade Game Machine- orange color2
Super Bikes 3 Motorcycle Racing Arcade Game Machine- Purple color
Super Bikes 3 Motorcycle Racing Arcade Game Machine- 4 colors for option
Super Bikes 3 Motorcycle Racing Arcade Game Machine - yellow color 2
Super Bikes 3 Motorcycle Racing Arcade Game Machine - play view 1
Super Bikes 3 Motorcycle Racing Arcade Game Machine - play view 2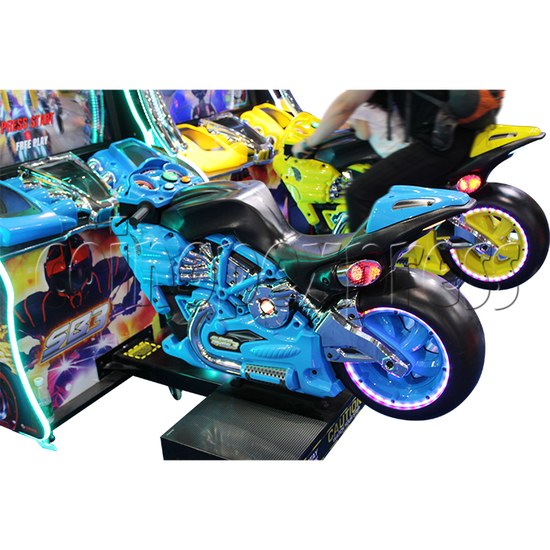 Super Bikes 3 Motorcycle Racing Arcade Game Machine - motorcycle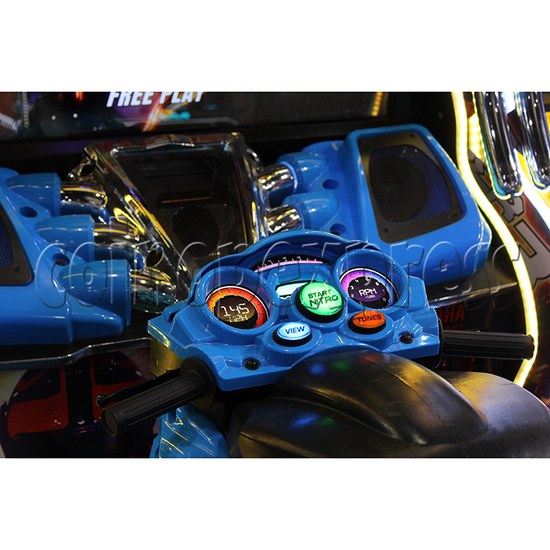 Super Bikes 3 Motorcycle Racing Arcade Game Machine - control console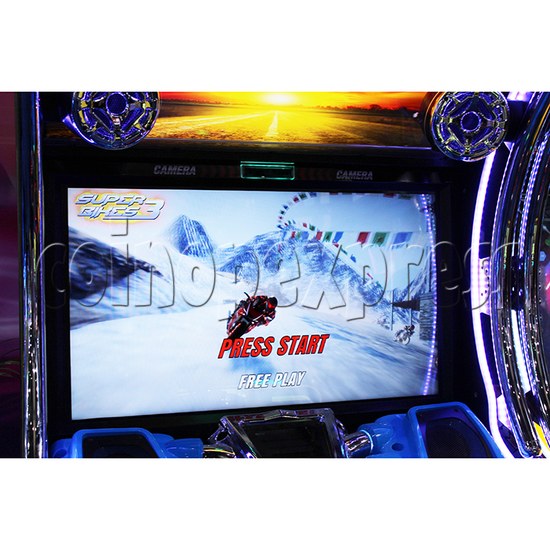 Super Bikes 3 Motorcycle Racing Arcade Game Machine - screen display 1
Super Bikes 3 Motorcycle Racing Arcade Game Machine - screen display 2
Please Note: there is minimum order of $200USD (more info)