Speed Rider 3 DX Motorcycle Racing Machine
About Speed Rider 3 DX Motorcycle Racing Machine
Speed Rider 3 DX Motorcycle Racing Machine is a motorcycle racing simulator with the dynamic platform, with the simulation of motorcycle cool appearance, and sound and light and wind resistance and other perceptual effects, adopt a large LCD display, the screen presents the ultimate 3D effect, will bring players a wonderful motorcycle racing experience.

The game simulates the motorcycle and the track scene, the track allows players to perform all kinds of motorbike tricks, especially combining nitrogen acceleration with vehicles. During the game, according to the track and the control of the vehicle for the base to increase the dynamic effects, more perfect performance of the fun of driving a motorcycle. The game provides single-player mode, multiplayer game play mode and single-player midway challenger disorderly mode, perfect connection function, let the player feel high quality and speed exciting entertainment game.

How to play:
1. Insert the token to start the game, select the player character, vehicle and track scene to enter the game.
2. Hold the handlebar and rotate the right handlebar to advance the motorcycle in the game. Leaning forward triggers infrared sensors to make the bike go faster, and leaning left and right controls the direction of the motorcycle. The right brake handle brake and the left brake handle can drift to accelerate the corner. Full of nitrogen energy, press the button to accelerate deformation. The first player's vehicle to cross the finish line in the game wins.
3. The game increases the dynamic mode, the game process is more exciting, enhance the entertainment.
Speed Rider 3 DX Motorcycle Racing Machine Product Details
dynamic motorcycle racing game
2pcs machines as 1set
supports 4sets machine online play
42" LCD screen (1920x1080), the ultimate 3D effect
equipped with the luxury dynamic platform
with photo taking function
vibrate the seat and horn
adjustable fan
infrared induction
gorgeous and cool lighting
player: 1 ~ 2 players
power: 2800W
dimension: W2700 x D2177 x H2188 mm
Speed Rider 3 DX Motorcycle Racing Machine Other Details
| | |
| --- | --- |
| Product ID: | 011554 |
| Item Type: | Driving-Riding Games |
| Manufacturer: | IGS |
| Country: | China (ex factory) |
Speed Rider 3 DX Motorcycle Racing Machine Images
Speed Rider 3 DX Motorcycle Racing Machine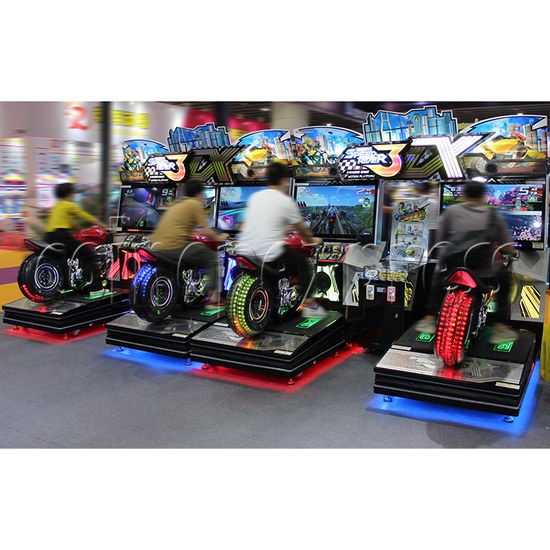 Speed Rider 3 DX Motorcycle Racing Machine right view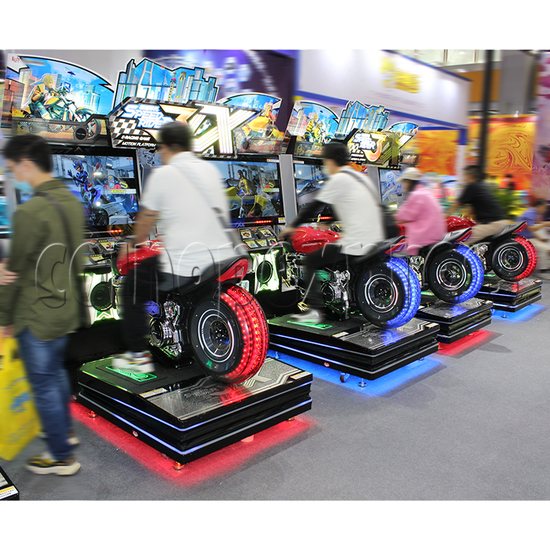 Speed Rider 3 DX Motorcycle Racing Machine left view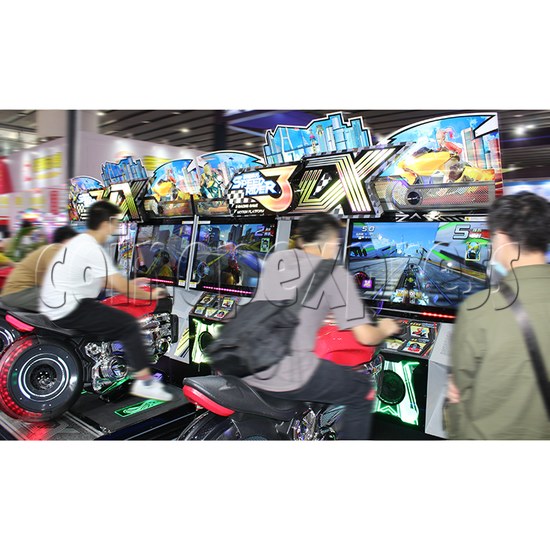 Speed Rider 3 DX Motorcycle Racing Machine play view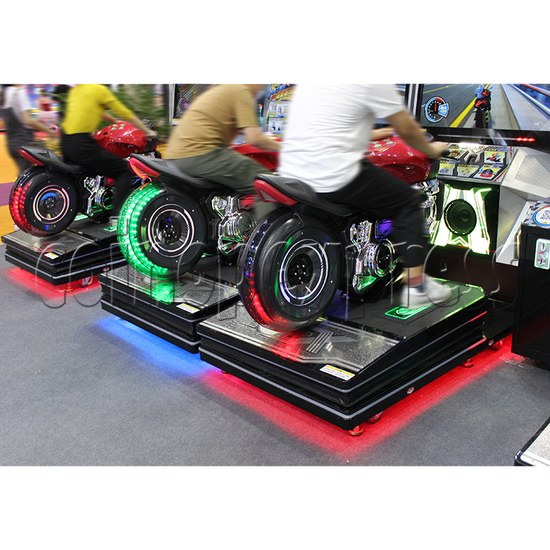 Speed Rider 3 DX Motorcycle Racing Machine motion platform
Speed Rider 3 DX Motorcycle Racing Machine screen display 1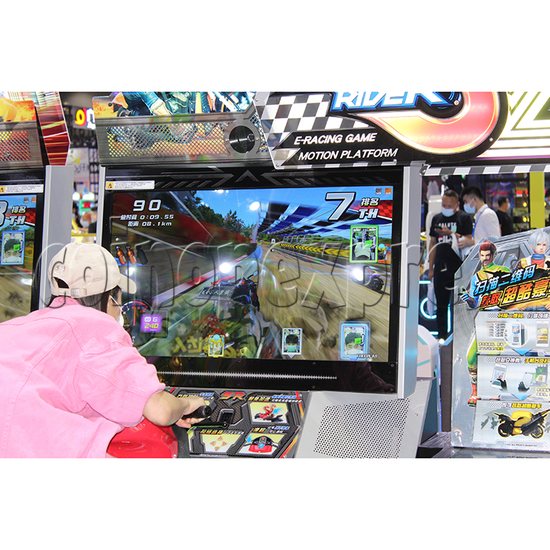 Speed Rider 3 DX Motorcycle Racing Machine screen display 2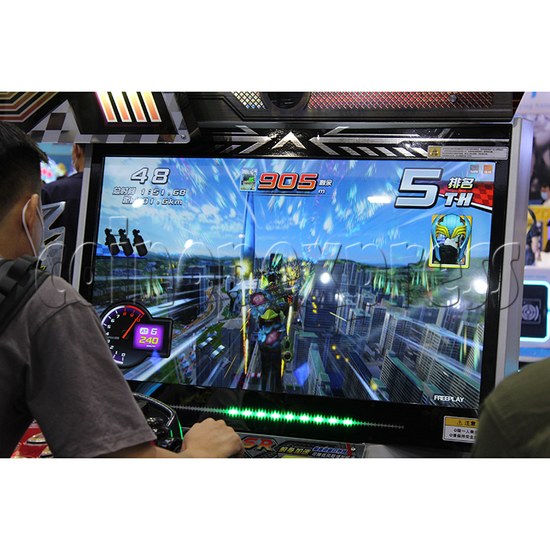 Speed Rider 3 DX Motorcycle Racing Machine screen display 3
Speed Rider 3 DX Motorcycle Racing Machine screen display 4
Please Note: there is minimum order of $200USD (more info)