Overtake VR Arcade Driving Game Machine
About Overtake VR Arcade Driving Game Machine
Overtake VR Arcade Driving Game Machine is a combination of pneumatic function and VR virtual reality racing car type of game.
The game offers a selection of popular vehicles, and RACES in random combinations of scenarios. The cool shape and aerodynamic function can simulate the collision, turbulence, steering and acceleration of the vehicle, giving players a real experience of being in the middle of it. VR technology is an added function of this game, which simulates the virtual world in the process of the game, so that the players have different feelings in the sense of vision, hearing, touch and other senses. The accurate 3D world images are transmitted back to generate a sense of presence, and the players are substituted into a different game world to increase the fun of the game.

Operating instructions:
1. The traditional steering wheel and pedal operation mode is adopted, and the turbine acceleration and Angle of view keys are added, and the game is played with the latest VR technology.

2. Fasten the seat belt first, put on the VR glasses after correcting, and ensure that they are fixed. After the game starts, three tracks will be randomly selected for combination, and the game can start. After the game begins, step on the accelerator to play the game. During the game, different game effects can be added by using relevant keys. The left side of the screen shows the player's remaining journey; The top of the game screen shows the countdown time, player ranking and number of players. In the process of the game, there are special VR guide players who play the role of the game, and simulate the copilot position. In the game, real people will be imitated from time to time to increase the fun of the game.

3. Strong movement in the game, ensure the safety belt is fastened, and press the emergency stop button above the console in case of emergency.
Overtake VR Arcade Driving Game Machine Product Details
Brand New Product
Size: W1366 x D2905 x H2100(mm)
Power: 2300W
Weight: 560KG
220V
English version
1 players
Massive 42"HD LCD display
Overtake VR Arcade Driving Game Machine Other Details
| | |
| --- | --- |
| Product ID: | 010130 |
| Item Type: | Driving-Riding Games |
| Manufacturer: | IGS |
| Country: | Asia |
Overtake VR Arcade Driving Game Machine Images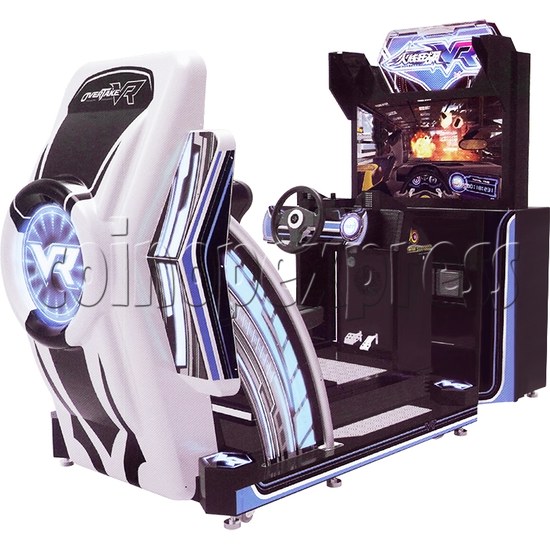 Overtake VR Arcade Driving Game Machine 35712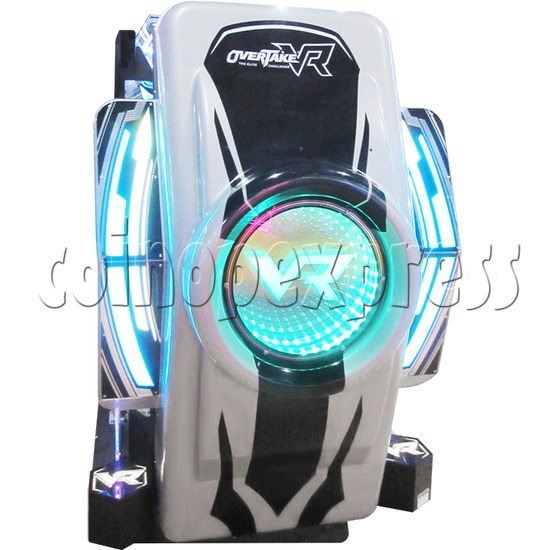 Overtake VR Arcade Driving Game Machine 35713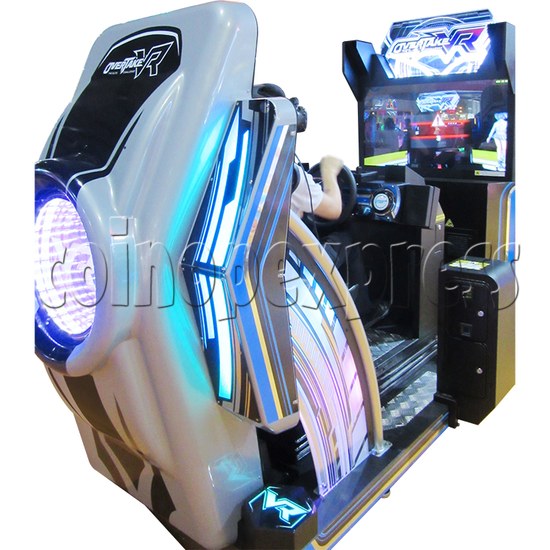 Overtake VR Arcade Driving Game Machine 35714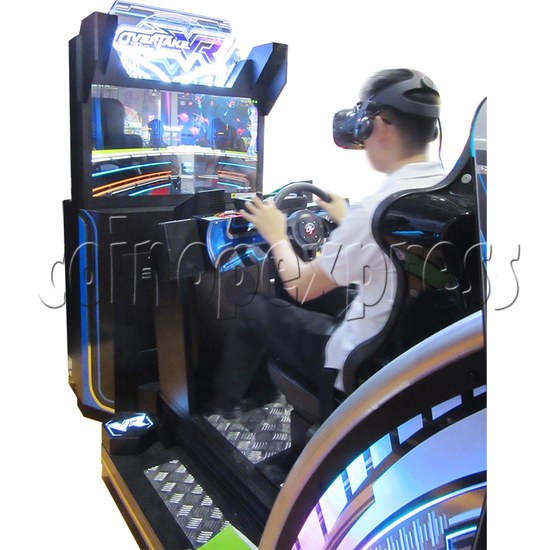 Overtake VR Arcade Driving Game Machine 35715
Please Note: there is minimum order of $200USD (more info)