Overtake DX Arcade Driving Game Machine
About Overtake DX Arcade Driving Game Machine
Overtake DX Arcade Driving Game Machine is a new experience by motion and vibration driving-racing game from IGS. This machine feature with the 42" high definition LCD screen for the player to interact with the driving game, with the cinematic audio/video FX and the vehicle transtormations, vehicle modifications and upgrades.

Race mode:
Elite experts will come to attend the Overtake Competition, and the organizer will use time tunnel to combine 12 tracks where various tricky events.

Time trial:
Create the fastest records of each track and be listed to compete with global racers.

Link up to 4 players:
This mode allows four people to battle, suitable for friends to play together.

How to play the game:
Easy control and exciting game play, after insert the coins, press button and go through the game as instructed.
Overtake DX Arcade Driving Game Machine Product Details
driving-racing game
4D motion simulator
player: single player
42' high definition LCD display
game mode: race mode, time trial, 4 players linkup mode
cinematic audio/video FX
high quality coin select installed
English version
Overtake DX Arcade Driving Game Machine Other Details
| | |
| --- | --- |
| Product ID: | 010077 |
| Item Type: | Driving-Riding Games |
| Country: | Asia |
Overtake DX Arcade Driving Game Machine Images
Overtake DX Arcade Driving Game Machine 35288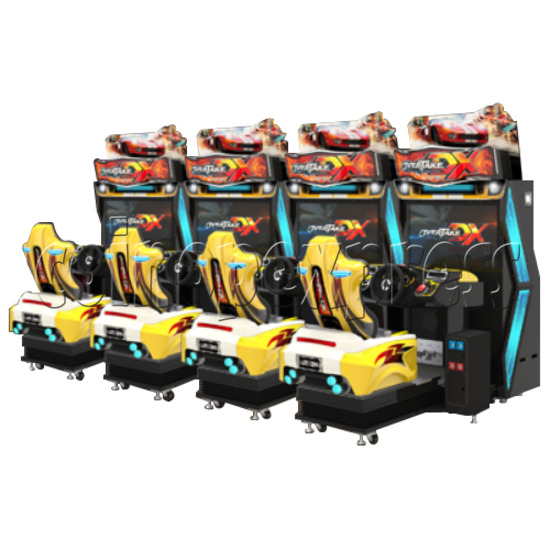 Overtake DX Arcade Driving Game Machine 35289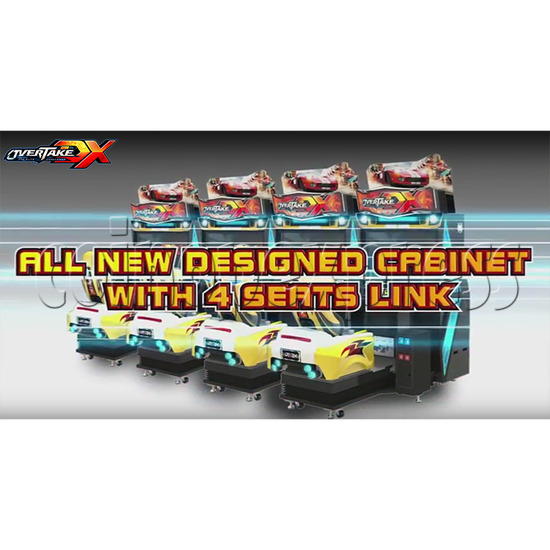 Overtake DX Arcade Driving Game Machine 35290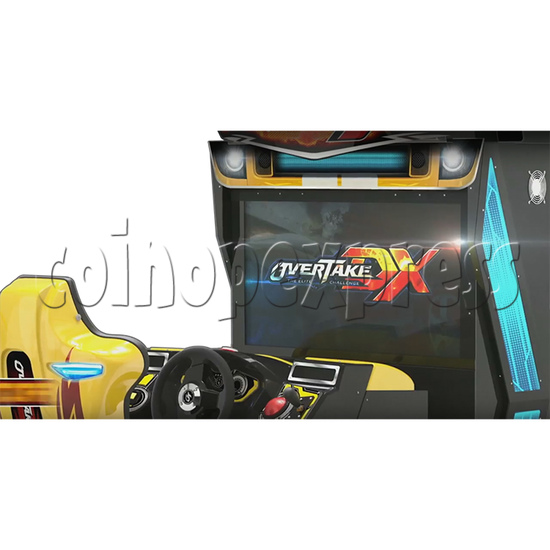 Overtake DX Arcade Driving Game Machine 35291
Overtake DX Arcade Driving Game Machine 35292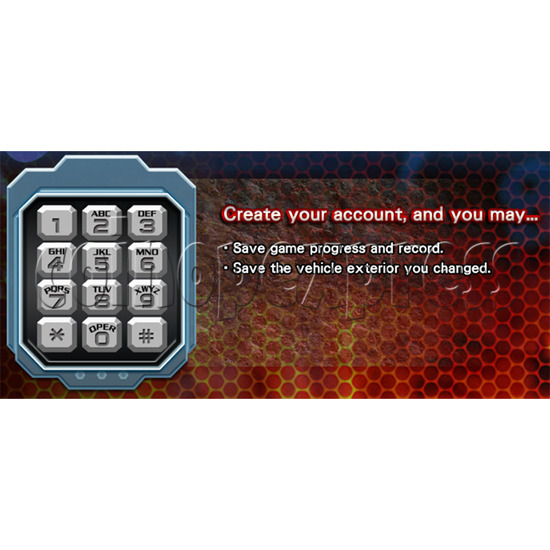 Overtake DX Arcade Driving Game Machine 35293
Overtake DX Arcade Driving Game Machine 35294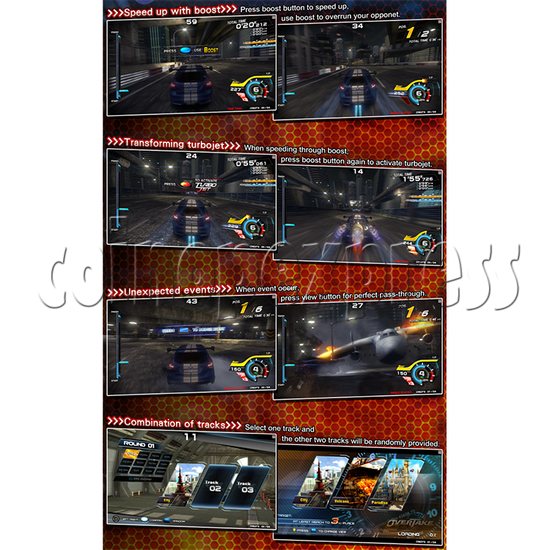 Overtake DX Arcade Driving Game Machine 35296
Overtake DX Arcade Driving Game Machine 35295
Overtake DX Arcade Driving Game Machine 35297
Overtake DX Arcade Driving Game Machine 35298
Overtake DX Arcade Driving Game Machine 35299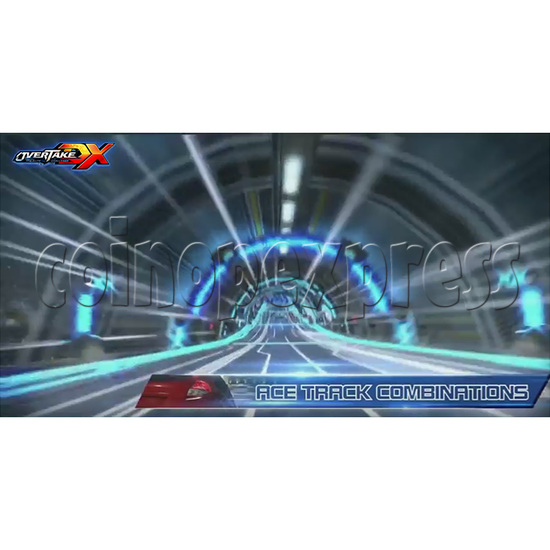 Overtake DX Arcade Driving Game Machine 35300
Overtake DX Arcade Driving Game Machine 35301
Overtake DX Arcade Driving Game Machine 35302
Overtake DX Arcade Driving Game Machine 35303
Please Note: there is minimum order of $200USD (more info)