About Mario Kart Arcade GP DX
Mario Kart Arcade GP DX is an Grand Prix upgrade version from Mario Kart Arcade series released by Namco, available for 4 units linked up and the game features 10 redesigned courses including the gliders, and 7 karts available for players' choose, with 5 karts unlockable. High definition LCD screen brings players more exciting game experience.

Mario Kart Arcade GP DX comes with 4 game modes: besides Grand Prix and Battle Mode, it increases Team Co-Op Mode and "Alter Ego" Battle mode.

Co-Op Mode allows two players to face against two computer-controlled opponents, the two players can combine their karts to form a more powerful kart, with one player driving and the other serving as the gunner.

Alter-Ego Mode uses online functionality to allow players to race against ghosts set by other players.

There are 9 characters optional, and a new character Don-chan is playable in Mario Kart Arcade GP DX.
Mario Kart Arcade GP DX Product Details
voltage: 110V
player: single player
four machines linkable
high definition LCD screen
4 game modes: Grand Prix (1 player game), Clone Battle (1 player game), Co-Op Mode (2 player game), Alter Ego Battle mode (4 players mode)
7 karts available
playable characters: Mario, Luigi, Pac-Man, Princess Peach, Yoshi, Toad, Don-chan, Donkey Kong, Bowser
new character Don-chan (New Driver/from the Taiko no Tatsujin series)
non-playable characters: Big Bob-omb, Venus Fire Traps
trucks: Toad Cup, Mario Cup, Don-chan Cup, Bowser Cup, Aerial Road and a course based on Super Mario Bros
Mario Kart Arcade GP DX Other Details
| | |
| --- | --- |
| Product ID: | 009559 |
| Item Type: | Driving-Riding Games |
| Manufacturer: | Namco |
| Country: | Japan |
| Year Released: | 2013 |
Mario Kart Arcade GP DX Images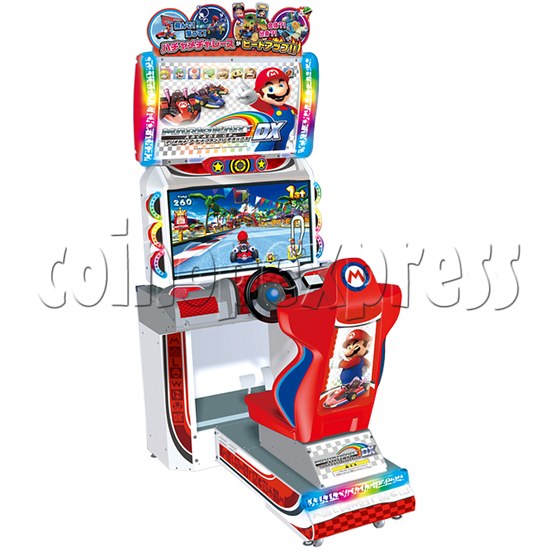 Mario Kart Arcade GP DX 30541
Mario Kart Arcade GP DX 30542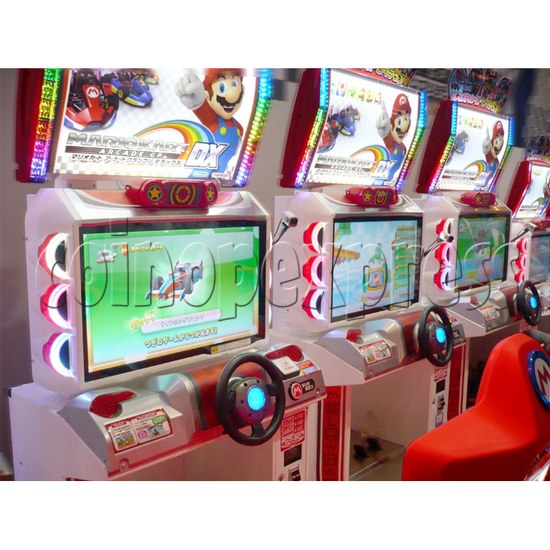 Mario Kart Arcade GP DX 30768
Mario Kart Arcade GP DX 30769
Mario Kart Arcade GP DX 30770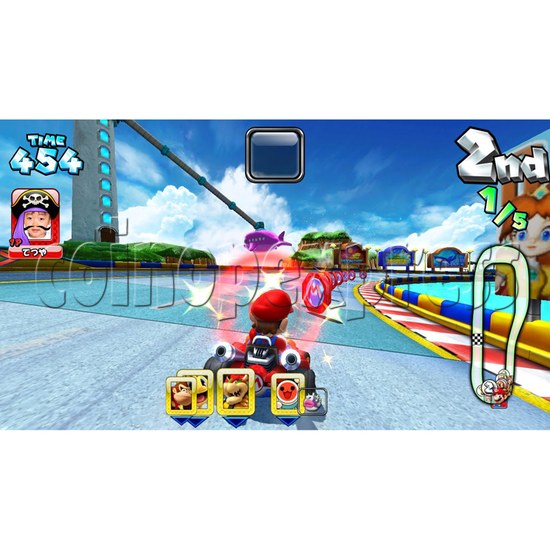 Mario Kart Arcade GP DX 30771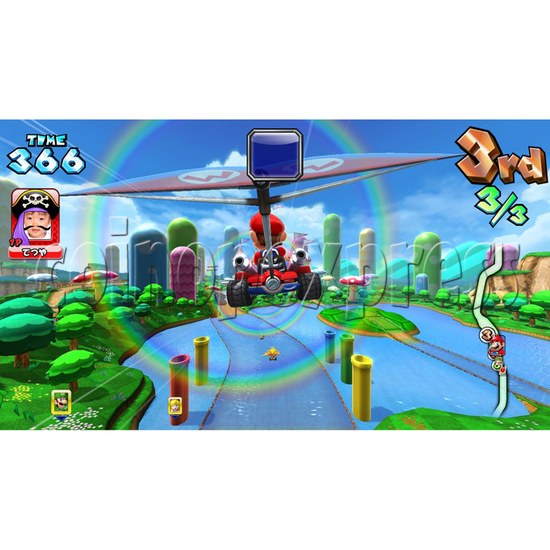 Mario Kart Arcade GP DX 30772
Mario Kart Arcade GP DX 30773
Mario Kart Arcade GP DX 30774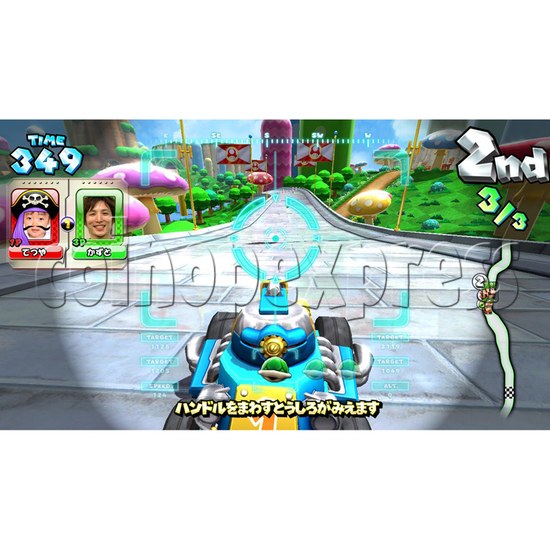 Mario Kart Arcade GP DX 30775
Mario Kart Arcade GP DX 30776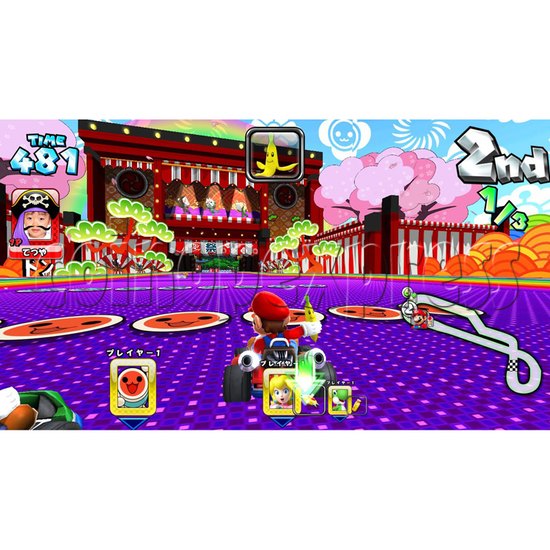 Mario Kart Arcade GP DX 30777
Please Note: there is minimum order of $200USD (more info)