Fast Beat Loop Racer Racing Game Machine
About Fast Beat Loop Racer Racing Game Machine
Fast Beat Loop Racer Arcade Video Racing Game Machine is a stylish racing game. It plays exciting chase driving experience form slipstreaming and reduces air resistance, with realistic city racing tracks in China and Japan. It features a powerful online ranking competition game, four unique race modes, and includes a card system installed.

The mega cities racing tracks includes: Osaka, Tokyo, Shanghai and Beijing with all different courses and different types of highways.

This machine comes with four driving challenged modes as: Story mode, Time Attack mode, Star Betting mode, and Mileage mode.

Story Mode: A carefully composed story line leads players to become addicted to the game and progress with the characters. When players upgrade to another level, they can tune their sporty according to different courses, and customize their ideal Racing Car.

Mileage Mode: Fast Beat in four Mega Cities and challenge the longest driving distance in the limit time.

Time Attack Mode: Players will be challenged by different computer racers during the game, they can decide to accept the challenge or not. After the challenge, player will win extra time and lost the time if lose.

Star Betting Mode: Beating other racers in Multiplayer Mode gives players stars to activate Star Betting Mode.
Fast Beat Loop Racer Racing Game Machine Product Details
Racing game
32 inch high definition LCD screen
Screen resolution: 16 : 9
Voltage: 110V / 220V
Player: single player
RFID card Reader
Huge game signboard
3D stereo system
Type H6 gear manual transmission
Streamline cabinet
Luxury under car neon tube
Includes 4 racing tracks, 4 exciting - Used and good working reconditioned machine
With 14 days warranty
This machine was built in China by Sunwing under license from Saint-Fun International.
Fast Beat Loop Racer Racing Game Machine Other Details
| | |
| --- | --- |
| Product ID: | 010780 |
| Item Type: | Driving-Riding Games |
| Manufacturer: | Saint-Fun International |
| Country: | China |
| Year Released: | 2011 |
Fast Beat Loop Racer Racing Game Machine Images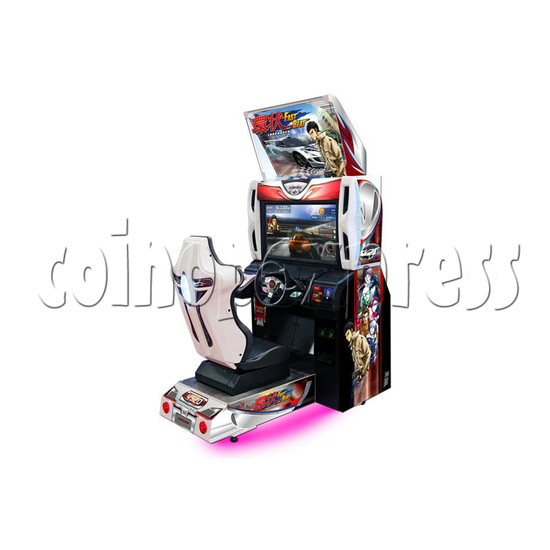 Fast Beat Loop Racer Arcade Video Racing Game Machine - right view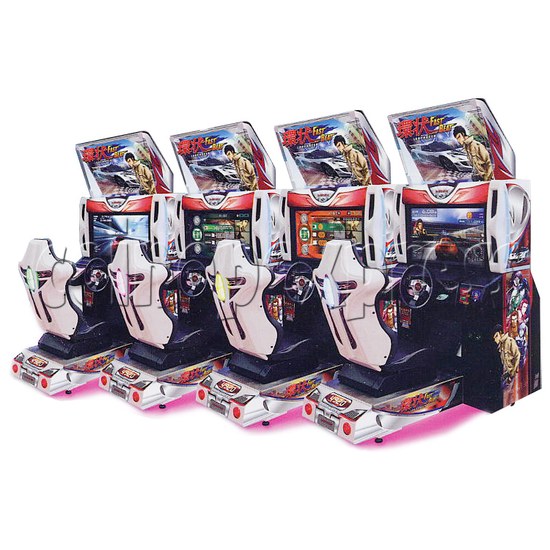 Fast Beat Loop Racer Arcade Video Racing Game Machine - power view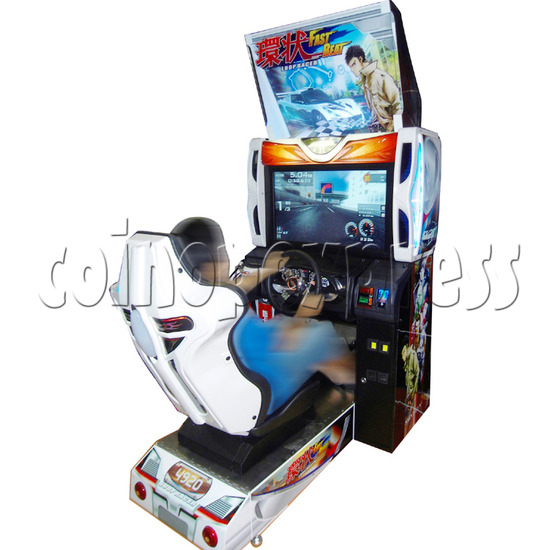 Fast Beat Loop Racer Arcade Video Racing Game Machine - gameplay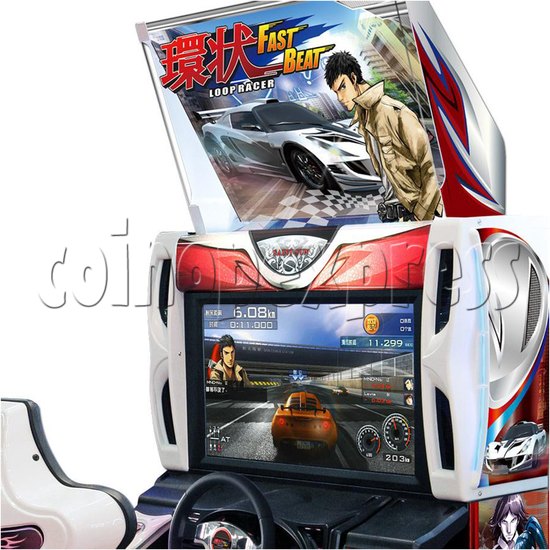 Fast Beat Loop Racer Arcade Video Racing Game Machine - screen display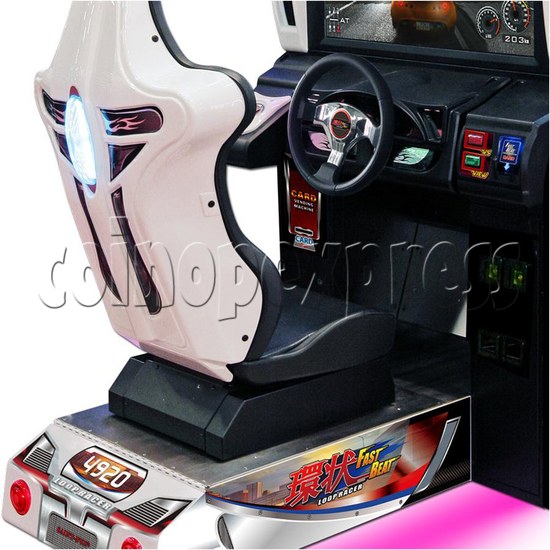 Fast Beat Loop Racer Arcade Video Racing Game Machine - console
Fast Beat Loop Racer Arcade Video Racing Game Machine - role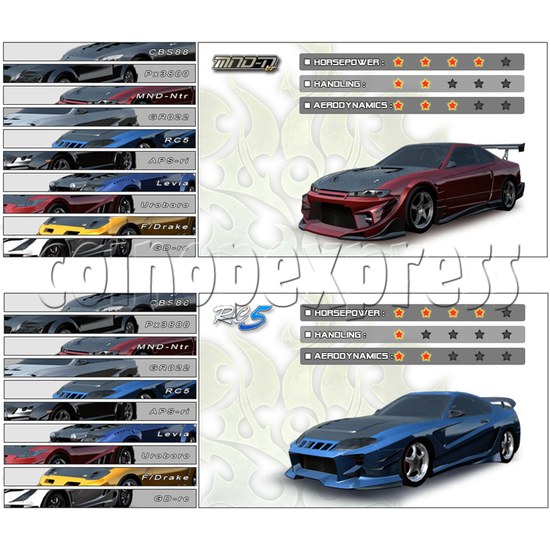 Fast Beat Loop Racer Arcade Video Racing Game Machine - car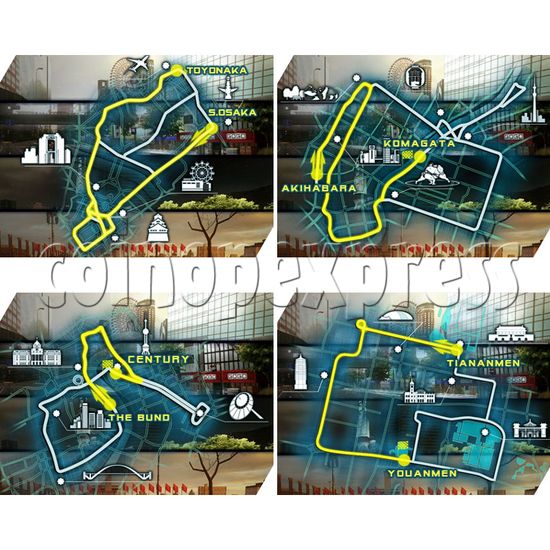 Fast Beat Loop Racer Arcade Video Racing Game Machine - course
Fast Beat Loop Racer Arcade Video Racing Game Machine - game card
Please Note: there is minimum order of $200USD (more info)