Deep Sea Drive Boat Racing Game Machine Twin
About Deep Sea Drive Boat Racing Game Machine Twin
Deep Sea Drive Boat Racing Game Machine Twin is an adventurous diving a speed boat or a jet ski game machine for kids, follow-up to Duo Drive arcade game, offering two kinds of water racing in the same cabinet, each player comes with a different steering wheel. Designed specifically for kids and Deep Sea Drive still allows the players to compete against each other. Now the tracks feature ramps and bonuses that keep the game play exciting. Among new features is the ability to take the race underwater by hitting a special pickup and turning your vehicle into a submarine.

Deep Sea Drive features with 3 new tracks/game themes for option, and displays onto a 26 inch high definition LCD screen, it is a 2 players cabinet, try the boat or the jet ski game and power up make the race more exciting.

How to play:
- insert coins and select the game graphic to start games;
- take control of either a speed boat (left side) or a jet ski (right side) as you race against each other and the computer down different exciting waterways that are littered with obstacles to avoid.
- these tracks also feature both ramps for catching some air and power-ups to temporarily transform your vehicle into a submarine for some under-water racing fun.
Deep Sea Drive Boat Racing Game Machine Twin Product Details
voltage: 220V / 110V
2 games in 1 by letting the player control either a speed boat or a jet ski racing game
player: 1~2 players
with 26 inch high definition LCD screen installed
escape obstacles to speed up during the racing game
pick up gold coins during the racing game to win more tickets
special props shown on the racing game:
linkable cabinets for competitive play
"Kid-tainment" style title made just for kids
traffic light fixture with red/yellow/green light above each monitor
steering wheel and handle bar controllers
win tickets as you play with a ticket dispenser included on each player side
race alone or against a friend
high quality coin selector installed
Deep Sea Drive Boat Racing Game Machine Twin Other Details
| | |
| --- | --- |
| Product ID: | 010152 |
| Item Type: | Driving-Riding Games |
| Country: | China |
| Year Released: | 2016 |
Deep Sea Drive Boat Racing Game Machine Twin Images
Deep Sea Drive Boat Racing Game Machine (Twin machine) 35804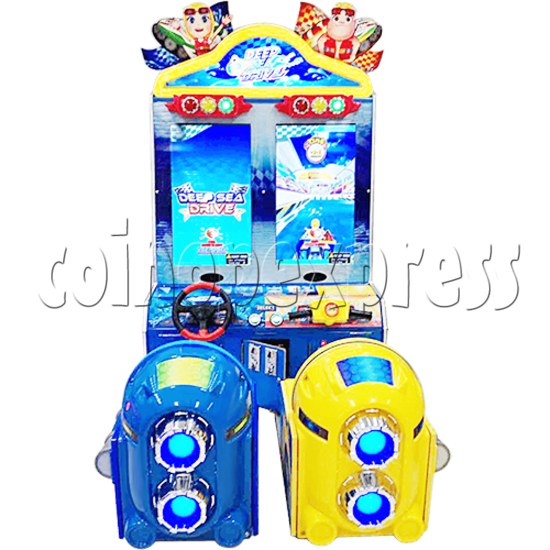 Deep Sea Drive Boat Racing Game Machine (Twin machine) 35805
Deep Sea Drive Boat Racing Game Machine (Twin machine) 35806
Deep Sea Drive Boat Racing Game Machine (Twin machine) 35807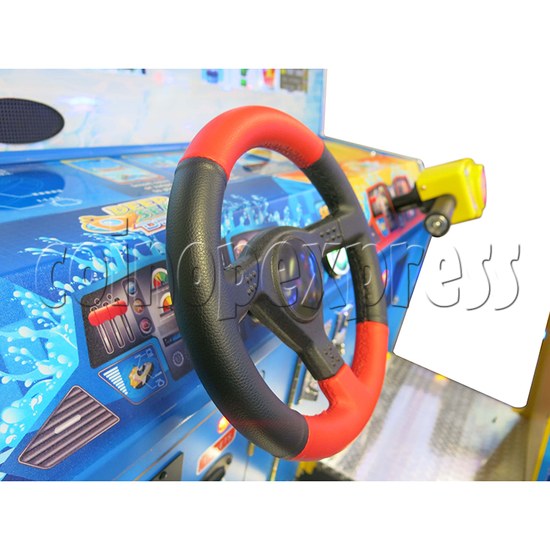 Deep Sea Drive Boat Racing Game Machine (Twin machine) 35808
Deep Sea Drive Boat Racing Game Machine (Twin machine) 35809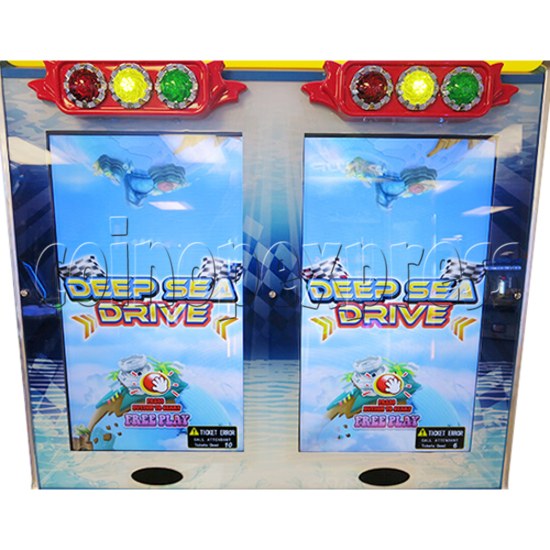 Deep Sea Drive Boat Racing Game Machine (Twin machine) 35810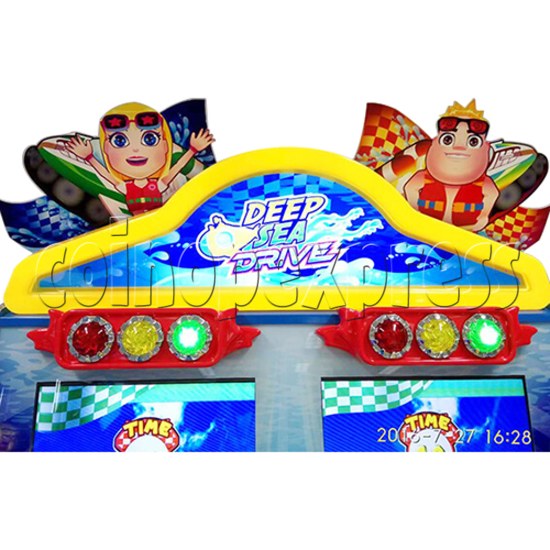 Deep Sea Drive Boat Racing Game Machine (Twin machine) 35811
Please Note: there is minimum order of $200USD (more info)