Initial D' Arcade Stage Version 3 (SD)
About Initial D' Arcade Stage Version 3 (SD)
Based based the popular manga Initial D, comes another installation of this battle racing game. 2 new courses have been added to the game to make a total of 8.

The new courses are the SHOMARU Pass(Expert) and the TSUCHISAKA Pass(Expert) have been added to the previous six courses MYOGI(Easy), Usui (Normal), AKAGI(Hard), AKINA(Hard), IROHA Slope(Expert) and Happogahara(Expert).

Beginner players get to race in Dry conditions. Where are more the experienced players have to battle the elements in wet condition and other conditions. This version also features new storylines.

The core of the game remains unchanged with players battling for the win and for points to upgrade/customised there car. Which utilises the personal card system, which tracks all the players important stats.
Initial D' Arcade Stage Version 3 (SD) Product Details
voltage is 110V
Screen size: 29"
SD machine
need to order two sets and link together for twin machine
Initial D' Arcade Stage Version 3 (SD) Other Details
| | |
| --- | --- |
| Product ID: | 003666 |
| Item Type: | Driving-Riding Games |
| Manufacturer: | Sega |
| Country: | Japan |
| Year Released: | 2004 |
Initial D' Arcade Stage Version 3 (SD) Images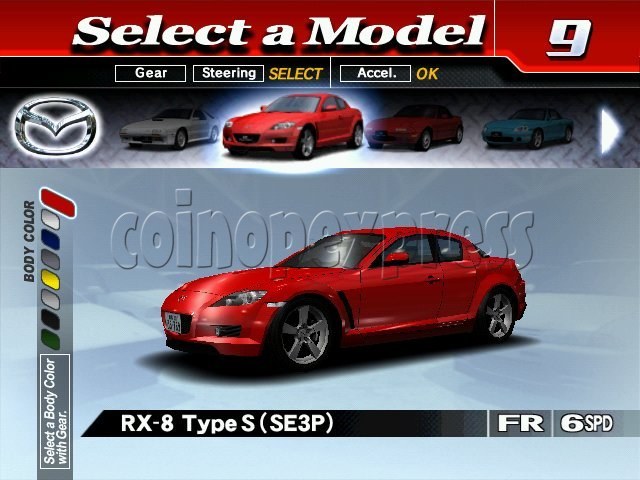 Initial D' Arcade Stage Version 3 (SD) 14050
Initial D' Arcade Stage Version 3 (SD) 14045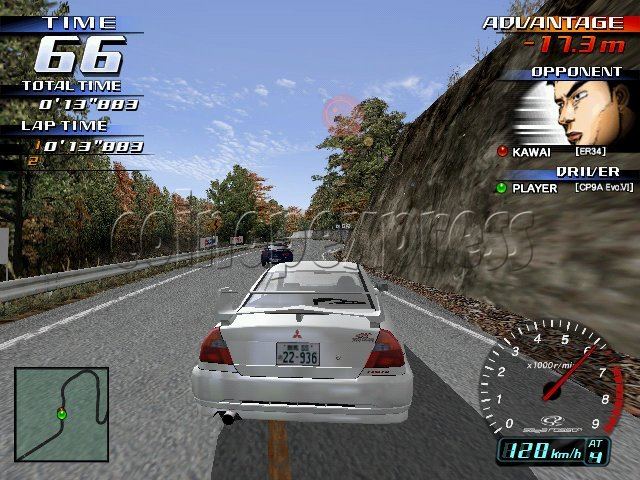 Initial D' Arcade Stage Version 3 (SD) 14046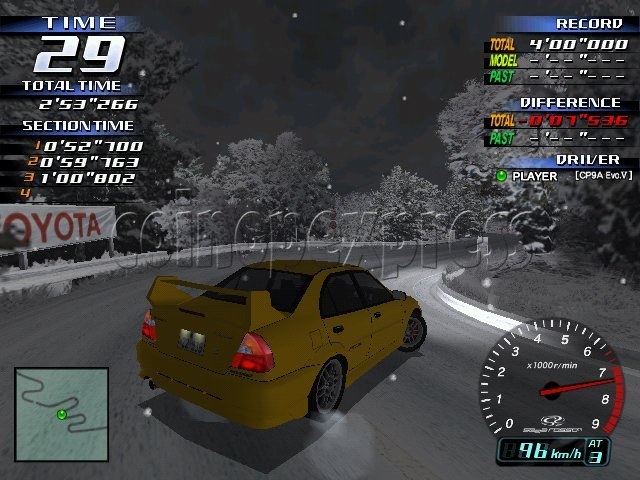 Initial D' Arcade Stage Version 3 (SD) 14047
Initial D' Arcade Stage Version 3 (SD) 14048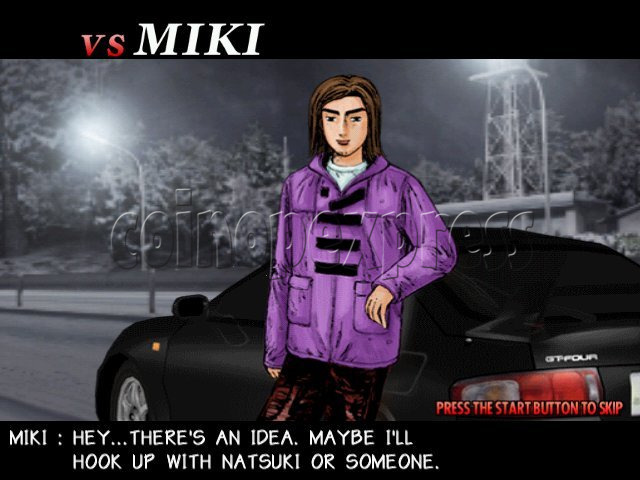 Initial D' Arcade Stage Version 3 (SD) 14049
Initial D' Arcade Stage Version 3 (SD) 18533
Initial D' Arcade Stage Version 3 (SD) 18534
Please Note: there is minimum order of $200USD (more info)