Wangan Midnight Maximum Tune 5
About Wangan Midnight Maximum Tune 5
Wangan Midnight Maximum Tune 5 is a driving game machine of Wangan Maximum Tune series released by Namco in Japan in 2014, with the LCD cabinet, the online play like previous WMMT 4 installments, adds a new "Extreme VS battle mode" by reversing the start and goal points of familiar courses all information is hidden, with a new VS grading system, adds new course, Mt.Taikan, maxi coins were renewed as "Ghost Victory Trophies", BMW and Mercedes new cars arrival and great new background music must-hear soundtracks will make your maximum speed battles more exciting!

Wangan Midnight Maximum Tune 5 is the newest title in the ten year running arcade driving game series Wangan Midnight Maximum Tune.

Challenge high-speed races on stunning urban roads, including the Tokyo Expressway, at speeds of over 300 km/h in your favorite cars. Choose your car from a lineup of over sixty cars by Japanese, German, and American makers that make full use of steering, accelerators, breaks, and 6-speed transmissions.

There are many new updates, including many stylish cars and dress-up parts, a much anticipated new, large-scale course adds.

This Wangan Midnight Maximum Tune 5 comes with four main modes: Story Mode and the Original "Wangan Midnight", VS Player Mode (This Machine), Online Ghost Versus Battle Mode and Time Attack Mode.

It comes with an upright Wangan terminal, player can rearrange their saved data and change their dress-up parts, player can save the data for up to 100 cars on their BANAPASSPORT cards.

At a Wangan Terminal player can also create teams with their friends or give ""Discarded vehicle cards"" to friends that allow the creation of a 600 horsepower tuning machine from scratch. The terminal also has features to assist in communicating with friends. "

Please note, this machine is sold as a 4 set machine for arcade owners only, as it needs a paid subscription to the Namco servers.
Wangan Midnight Maximum Tune 5 Product Details
Japanese version
with Internet ranking mode
with a new zone (Fukutoshin)
9 new cars including the Toyota GT 86, Subaru BRZ, Nissan Skyline RS-X, RUF Rt35, BMW M3 and Mercedes-Benz SLK
with new Extreme vs Player Mode
Wangan Midnight Maximum Tune 5 Other Details
| | |
| --- | --- |
| Product ID: | 009804 |
| Item Type: | Driving-Riding Games |
| Manufacturer: | Namco |
| Country: | Japan |
| Year Released: | 2014 |
Wangan Midnight Maximum Tune 5 Images
Wangan Midnight Maximum Tune 5 32649
Wangan Midnight Maximum Tune 5 32650
Wangan Midnight Maximum Tune 5 32651
Wangan Midnight Maximum Tune 5 32652
Wangan Midnight Maximum Tune 5 32653
Wangan Midnight Maximum Tune 5 32654
Wangan Midnight Maximum Tune 5 32655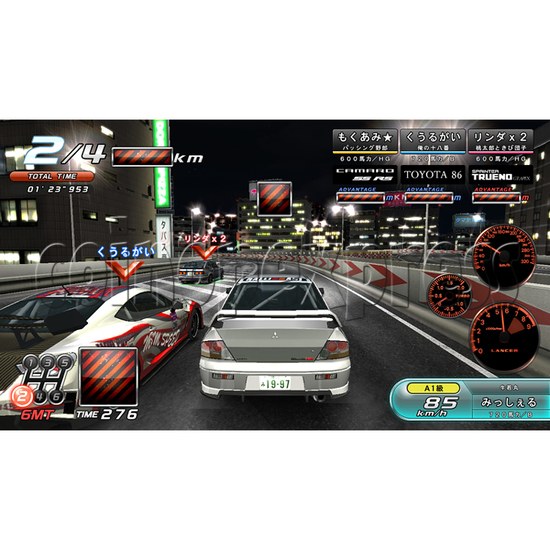 Wangan Midnight Maximum Tune 5 32656
Wangan Midnight Maximum Tune 5 32657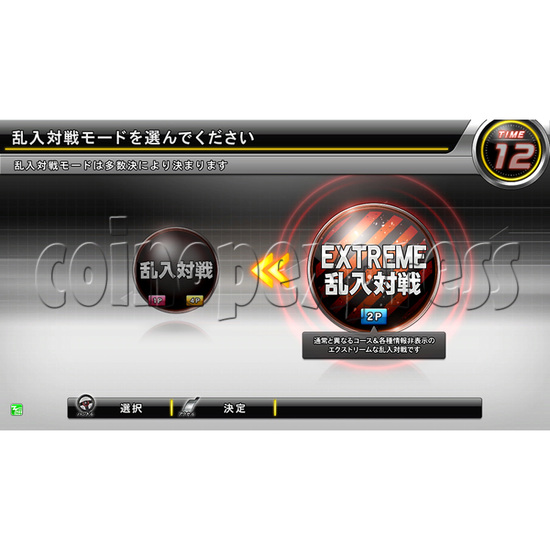 Wangan Midnight Maximum Tune 5 32658
Wangan Midnight Maximum Tune 5 32659
Wangan Midnight Maximum Tune 5 32660
Wangan Midnight Maximum Tune 5 32661
Wangan Midnight Maximum Tune 5 32662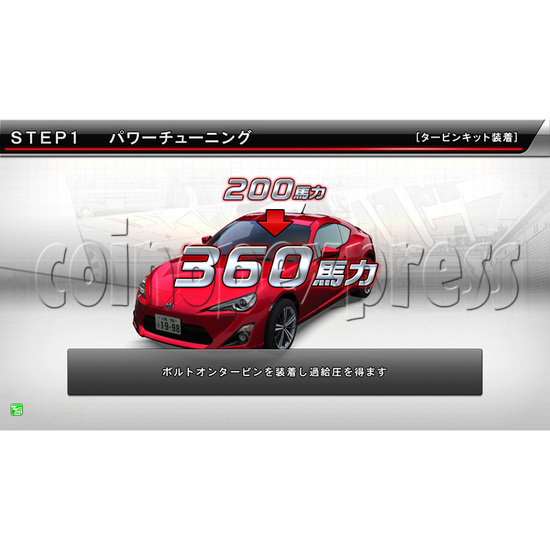 Wangan Midnight Maximum Tune 5 32663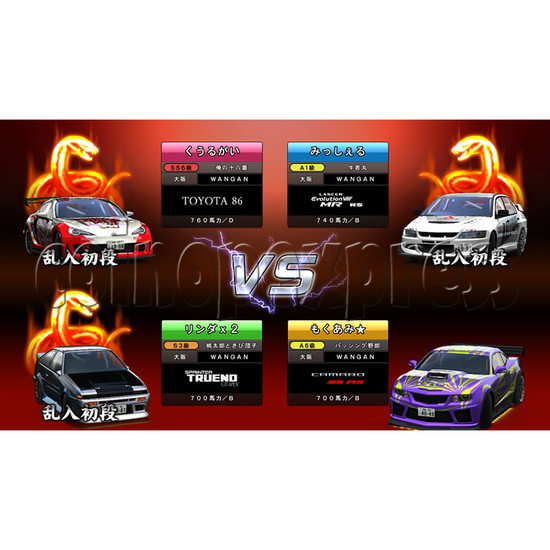 Wangan Midnight Maximum Tune 5 32664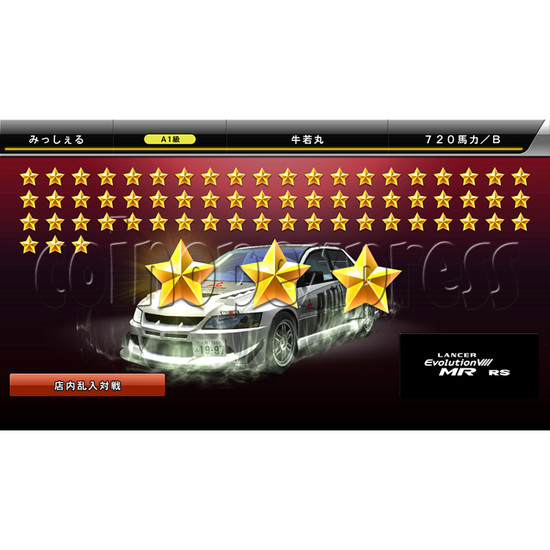 Wangan Midnight Maximum Tune 5 32665
Wangan Midnight Maximum Tune 5 32666
Wangan Midnight Maximum Tune 5 32667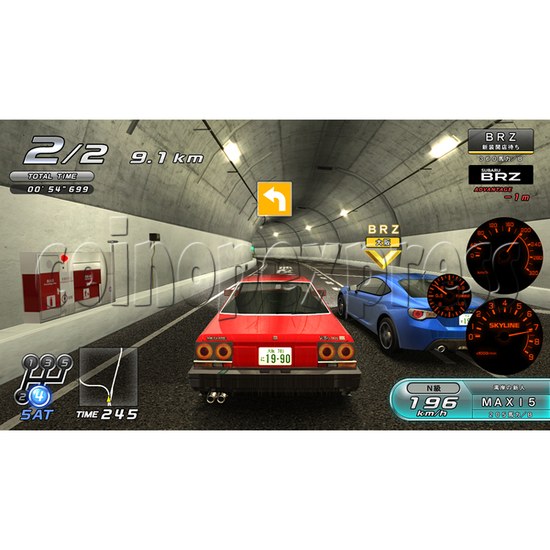 Wangan Midnight Maximum Tune 5 32668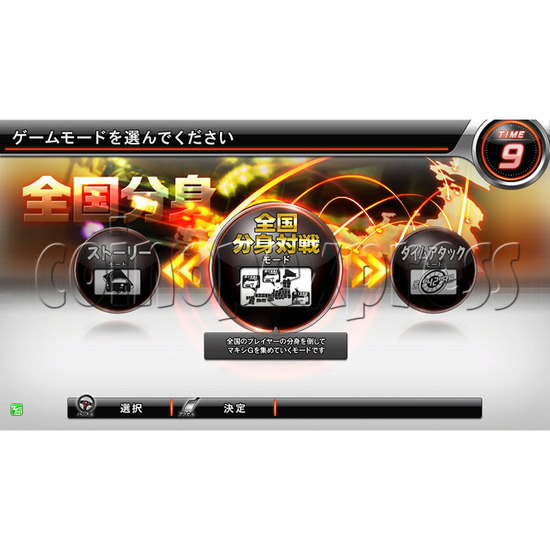 Wangan Midnight Maximum Tune 5 32669
Wangan Midnight Maximum Tune 5 32670
Wangan Midnight Maximum Tune 5 32671
Wangan Midnight Maximum Tune 5 32672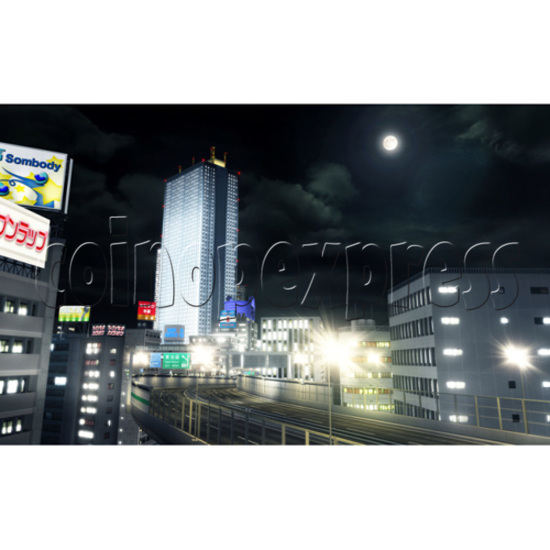 Wangan Midnight Maximum Tune 5 32673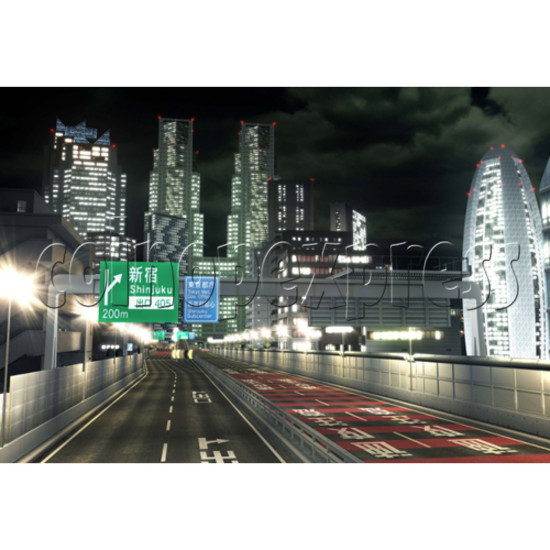 Wangan Midnight Maximum Tune 5 32674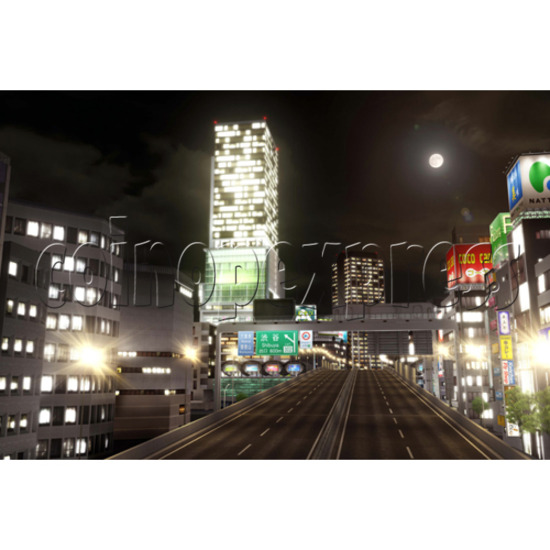 Wangan Midnight Maximum Tune 5 32675
Wangan Midnight Maximum Tune 5 32676
Wangan Midnight Maximum Tune 5 32677
Wangan Midnight Maximum Tune 5 32678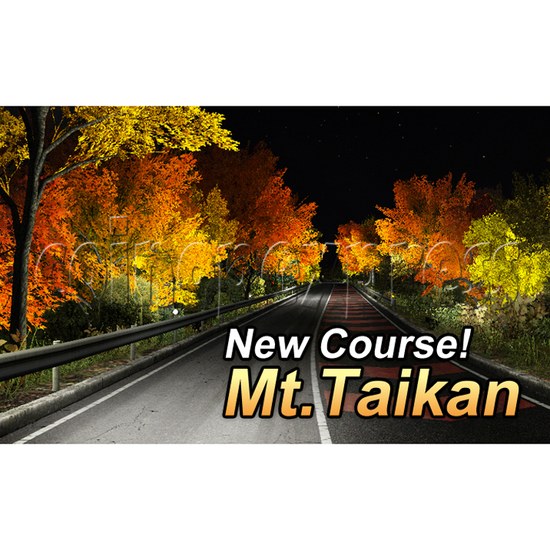 Wangan Midnight Maximum Tune 5 32679
Wangan Midnight Maximum Tune 5 32680
Wangan Midnight Maximum Tune 5 32681
Please Note: there is minimum order of $200USD (more info)