About OutRun 2 (SD)
Second edition of the famous Sega racer. Character can chosen from Jennifer, Alberto and Clarissa. 8 great cars are ready to be pick and start racing.

There are 4 modes in the game play:

Outrun Mode
which is for the simple pleasure of enjoying a drive with a good friend

Heart Attack Mode
use your driving skills to satisfy the demands of your beautiful companion.
Player will needs to use their best driving technique to try to capture her heart.If the driving skills measure up to her demanding requirements she will present you with hearts.

Time Attack Mode
In this game player needs to compete for the best time. After passing the goal, player will receive a password that can be use to enter the time into the Internet Ranking site and see the ranking.

Versus Mode
This mode allow up to 4 players to race to each other. Note that the first player to arrive at a junction decides the route that everyone will take.
OutRun 2 (SD) Product Details
Voltage: 110V
English version
with 29 inch CRT Screen
used and good working reconditioned machine
7 days warranty
OutRun 2 (SD) Other Details
| | |
| --- | --- |
| Product ID: | 004076 |
| Item Type: | Driving-Riding Games |
| Manufacturer: | Sega |
| Country: | Japan |
| Year Released: | 2003 |
OutRun 2 (SD) Images
OutRun 2 (SD) 9751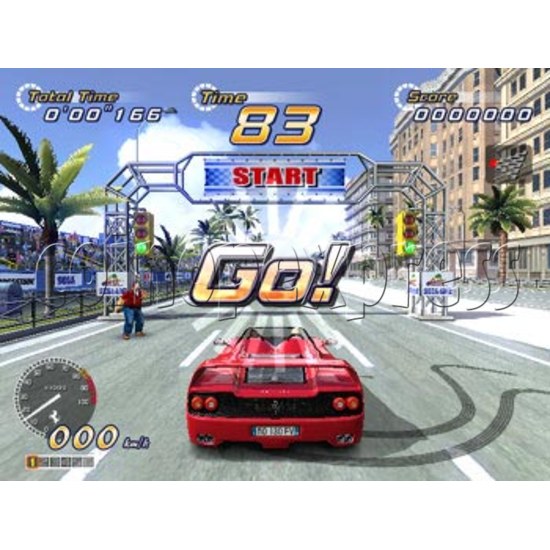 OutRun 2 (SD) 9752
OutRun 2 (SD) 9753
OutRun 2 (SD) 9754
OutRun 2 (SD) 9755
Please Note: there is minimum order of $200USD (more info)