Dead Heat Street Racing (42 inch single DX)
About Dead Heat Street Racing (42 inch single DX)
Dead Heat is an exciting competition driving game with thrill of tight races, special digital camera design by Namco.

The player will be took photos before start the games and shows their car during the race. That identify player's car and other players on their opponents quicker and heightens during the competition. Players know exactly who they are battling for first place with.

Dead Heat features in the networking function and it can link up to 4 machines. Players that race each other are identified as "friends." The social networking tree expands as more and more friends' race each other. Patented technology analyzes a player's driving style and saves that information to use as computer opponents in future races against friends using the PIN system. With this technology, players get to race friends that aren't even present. This state-of-the-art technology blurs the line between human and artificially intelligent opponents. When they use their NOS boosters to propel them to the finish line, it's their friend they just beat not just some anonymous computer car. Players return over and over to race the people they know and quickly establish loyalty to a specific location.

Dead Heat comes with actual cities roads system including New York, Chicago, San Francisco, and London. And players can choose between eight customizable licensed cars including popular Japanese and American cars.
Dead Heat Street Racing (42 inch single DX) Product Details
voltage: 240V
with 42 inch LCD screen
with network connecting function
with actual cities roads: New York, Chicago, San Francisco, and London
8 customizable real cars: Chevrolet Corvette, Dodge Viper GTS, Ford GT, Ford Mustang, Mazda RX-7, Mitsubishi Lancer Evolution X, Nissan 370X and Nissan Skyline GT-R
cars are powered by NOS (Nitrous Oxide Systems)
Chinese version only
used and good working reconditioned machine
7 days warranty
Dead Heat Street Racing (42 inch single DX) Other Details
| | |
| --- | --- |
| Product ID: | 008638 |
| Item Type: | Driving-Riding Games |
| Manufacturer: | Namco |
| Country: | Great Britain (UK) |
| Year Released: | 2010 |
Dead Heat Street Racing (42 inch single DX) Images
Dead Heat Street Racing (42 inch single DX) 24781
Dead Heat Street Racing (42 inch single DX) 24782
Dead Heat Street Racing (42 inch single DX) 24783
Dead Heat Street Racing (42 inch single DX) 24784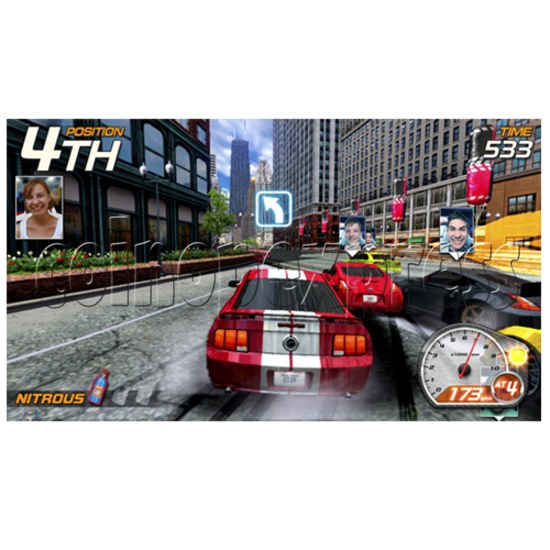 Dead Heat Street Racing (42 inch single DX) 24785
Dead Heat Street Racing (42 inch single DX) 24786
Dead Heat Street Racing (42 inch single DX) 24787
Dead Heat Street Racing (42 inch single DX) 24788
Please Note: there is minimum order of $200USD (more info)