Crazy Speed Arcade Machine
About Crazy Speed Arcade Machine
Crazy Speed is a high speed street racing machine. It comes with 32 inch LCD screen and allows for online tournament mode links from different locations. Card system is built in it so player can save their cars and progress.

The car features in 3 Types of Driving Styles and 4 game modes.

3 Types of Driving Style:
- Speed Type - Equipped with a strong power system to achieve exceptional power and speed
- Handling Type - Excellent suspension and steering system for more controlled turns and drifts
- Balance Type – Balanced combination of Speed and Control giving the car more stability

4 Game Modes:
- Story Mode – Race with the computer and progress through a series of race-based challenges
- Time Attack (Speed Challenge) – time trial mode where players race their cars as fast as possible around the circuits to beat previous checkpoint times
- Local Race (LAN Required) – Race against opponents within the same location VS Battle (2 players compete) Multiple Battle (Compete with multiple opponents)
- Nationwide Race (Internet Required) – Race against opponents in different locations simultaneously via Internet connection.
Crazy Speed Arcade Machine Product Details
used machine
32 inch LED screen
card system included
enable to multi-players link online
links up to 4 players
voltage: 110V/220V
English version
Crazy Speed Arcade Machine Other Details
| | |
| --- | --- |
| Product ID: | 008375 |
| Item Type: | Driving-Riding Games |
| Country: | China |
| Year Released: | 2010 |
Crazy Speed Arcade Machine Images
Crazy Speed Arcade Machine 23534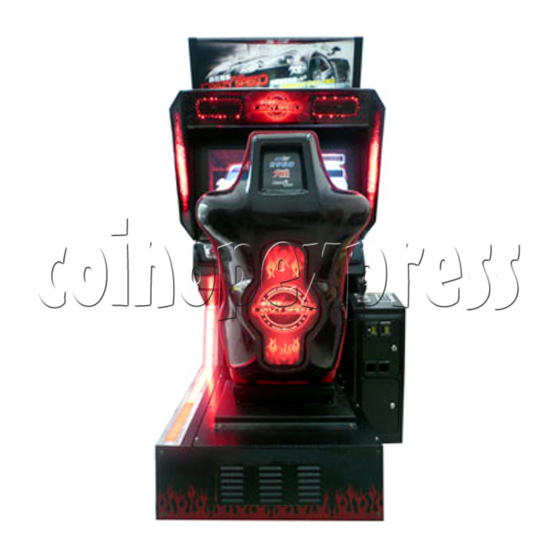 Crazy Speed Arcade Machine 23535
Crazy Speed Arcade Machine 23722
Crazy Speed Arcade Machine 23723
Crazy Speed Arcade Machine 23724
Crazy Speed Arcade Machine 23725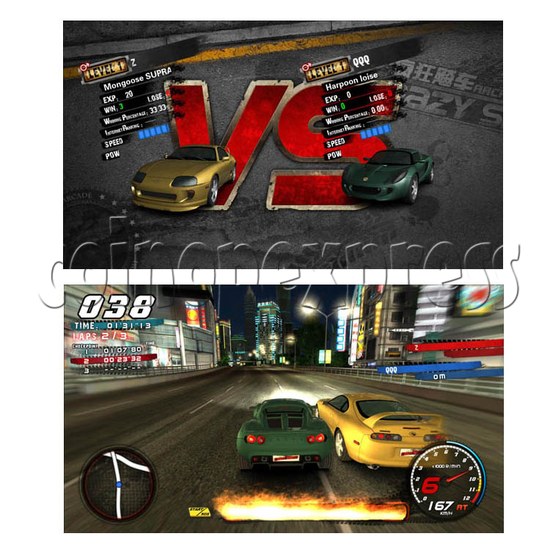 Crazy Speed Arcade Machine 23726
Please Note: there is minimum order of $200USD (more info)