Arctic Thunder SD version
About Arctic Thunder SD version
Arctic Thunder is a snowmobile racing game full of over-the-top, adrenaline-inducing action. With exhilarating tracks and powerful sleds, the gameplay offers many levels of depth for novice and seasoned players.

The game features six adrenaline charged junkies with the desire to win and look good doing it. Each characters features unique attributes, personalities and sleds as well as the ability to pull off some of the wildest stunts ever.

Some characters are better suited to attack, while others are stronger in defense. Being able to choose different characters each time you play creates new racing challenges. Each character is equipped with a sled themed around their personality--with graphics and design to match.

Sleds also have the boost ability to allow for a rapid get away. A hidden feature allows you to select any character for any sled, further adding to game depth.

Tracks
The six exhilarating point-to-point game tracks possess custom stories and settings. With each track you're thrust into a glacial universe packed full of heart-stopping jumps, hair-raising free falls and secret shortcuts. They range from a fantasy-like journey through a lost Himalayan city to a nail-biting blizzard in our nation's capital. Scattered amongst each of these soaring tracks are power-up icons that can add a whole new dimension to your game.
Arctic Thunder SD version Product Details
snowmobile game
27" monitor
voltage: 110V
English version
excellent condition
1pc in stock
goods available from Elk Grove Village, Chicago USA
Arctic Thunder SD version Other Details
| | |
| --- | --- |
| Product ID: | 002979 |
| Item Type: | Driving-Riding Games |
| Manufacturer: | Midway |
| Country: | USA |
| Year Released: | 2001 |
Arctic Thunder SD version Images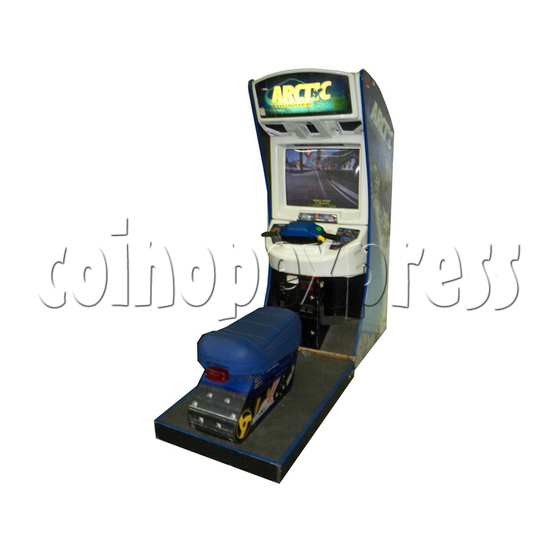 Arctic Thunder SD version - right view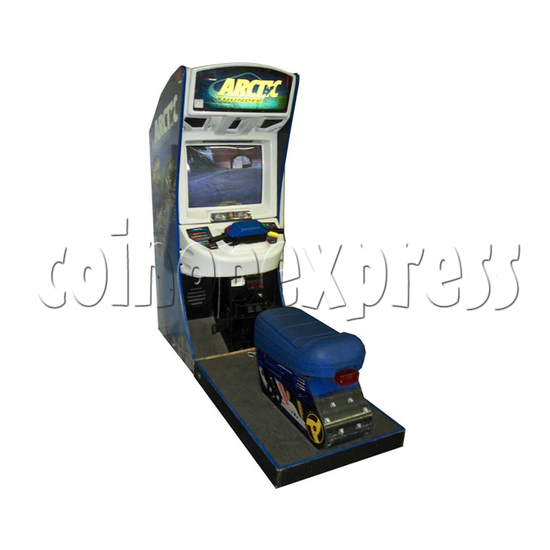 Arctic Thunder SD version - left view
Arctic Thunder SD (Sitdown) 7559
Arctic Thunder SD (Sitdown) 7560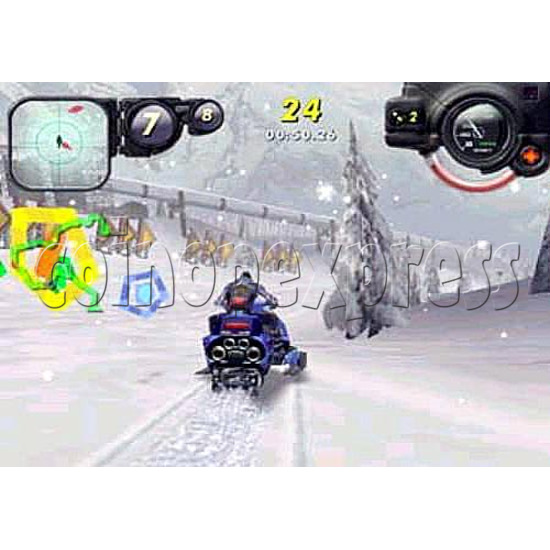 Arctic Thunder SD (Sitdown) 7561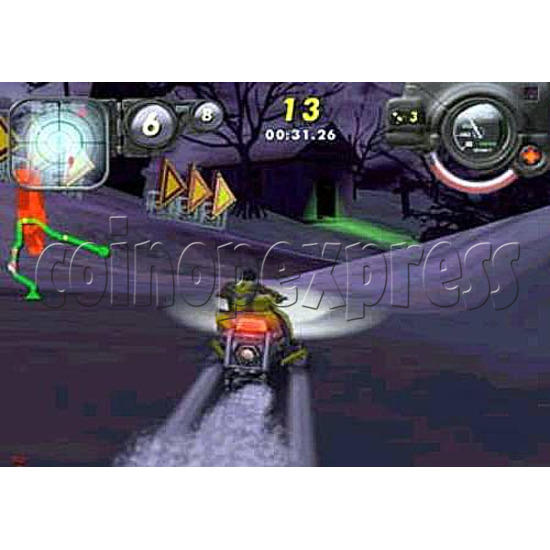 Arctic Thunder SD (Sitdown) 7562
Please Note: there is minimum order of $200USD (more info)