After Burner Climax -Deluxe Commander Cabinet
About After Burner Climax -Deluxe Commander Cabinet
After Burner Climax -Deluxe Commander Cabinet, a long awaited sequel to the classic After Burner. Players once again launch into the skies in their jet fighter, with their machine gun and heat seeker missiles ready.

Due the quantum leap in graphics since the last After Burner. Fans of the series are in for a visual feast as the graphics approaches virtual reality.

Together with the graphic improvements is the feel and response of the controls, giving the player the feeling of power and freedom. Players can view their remaning armour, missile stock and climax gauge.

The climax gauge is a big new feature to this version. Over time and the player's action the gauge increases, and allows for a full out assault enabling maximum firepower to be unleashed on hapless foes.
After Burner Climax -Deluxe Commander Cabinet Product Details
Powered by the Lindberg Hardware System
Choose from over 20 routes and 3 real fighter planes
Exhilerating Climax Mode
2 Point Motion base
set of 2 machines with decoration kit
Voltage 110V-220V
Original machine ,English version
2pcs in stock
After Burner Climax -Deluxe Commander Cabinet Other Details
| | |
| --- | --- |
| Product ID: | 006746 |
| Item Type: | Driving-Riding Games |
| Manufacturer: | Sega |
| Country: | China |
| Year Released: | 2006 |
After Burner Climax -Deluxe Commander Cabinet Images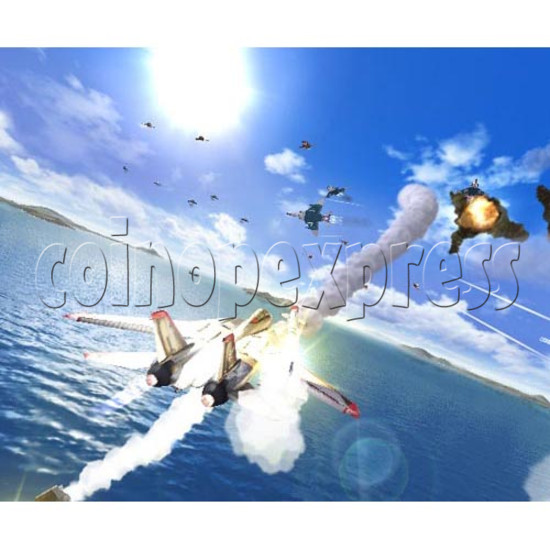 After Burner Climax -Deluxe Commander Cabinet 18201
After Burner Climax -Deluxe Commander Cabinet 18202
After Burner Climax -Deluxe Commander Cabinet 18203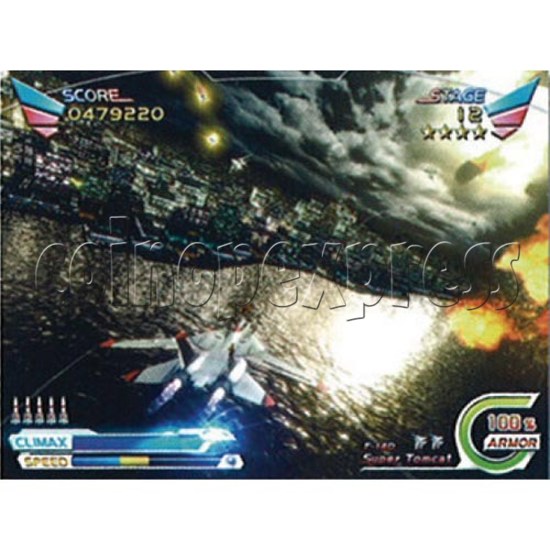 After Burner Climax -Deluxe Commander Cabinet 18204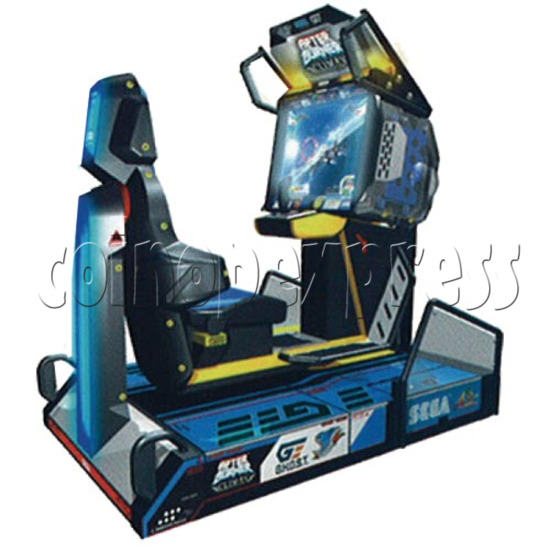 After Burner Climax -Deluxe Commander Cabinet 18205
Please Note: there is minimum order of $200USD (more info)