About Ace Driver SD
A F1 racing simulator with force feedback steering and 2 view perspective VR and Bird's Eye. The game has 3 skill levels, Novice, Expert & Pro.

Novice allows the computer to compenstate for the driver's lack of experience/skill.

Expert allows the players to gain more out of the car full potential.

Pro is the big time, the game relies purely on the drivers skill, as the car become very responsive and needs full mastery over the gas and brake pedal to maintain control on sharp turns.

As the player takes turn his seat moves as well to maintain the feel of the track.
Ace Driver SD Product Details
Voltage is 110V
Monitor is 29"
Ace Driver SD Other Details
| | |
| --- | --- |
| Product ID: | 001608 |
| Item Type: | Driving-Riding Games |
| Manufacturer: | Namco |
| Country: | Japan |
| Year Released: | 1994 |
Ace Driver SD Images
Ace Driver SD 12790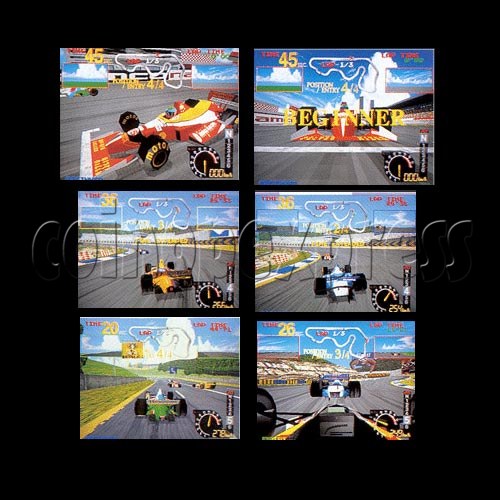 Ace Driver SD 12791
Ace Driver SD 12792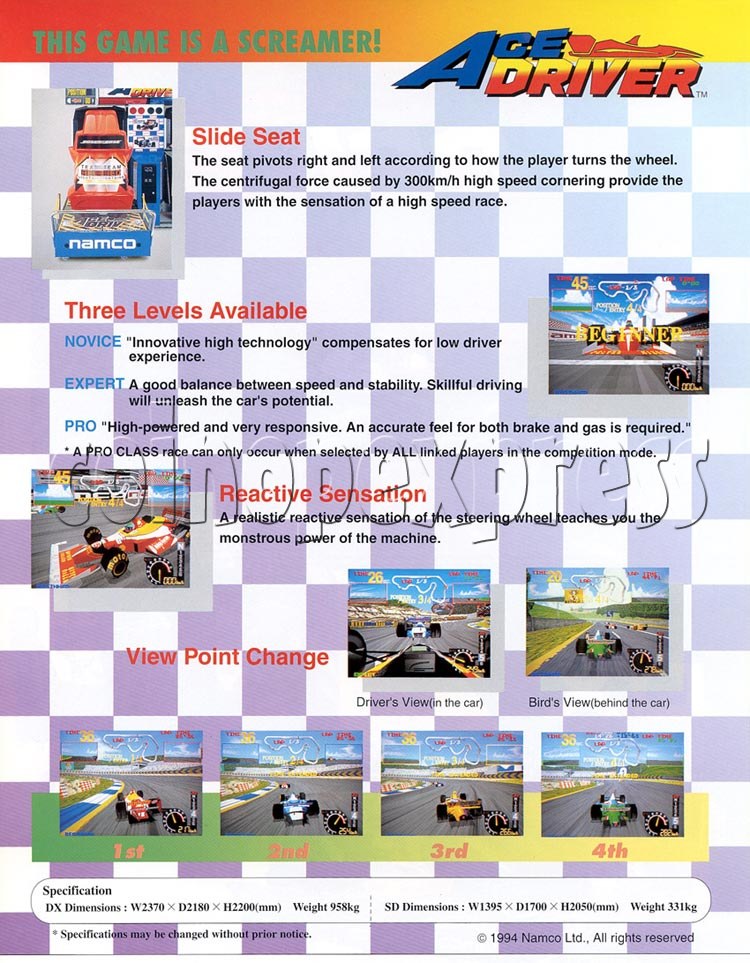 Ace Driver SD 12793
Ace Driver SD 14675
Ace Driver SD 14676
Ace Driver SD 14677
Please Note: there is minimum order of $200USD (more info)